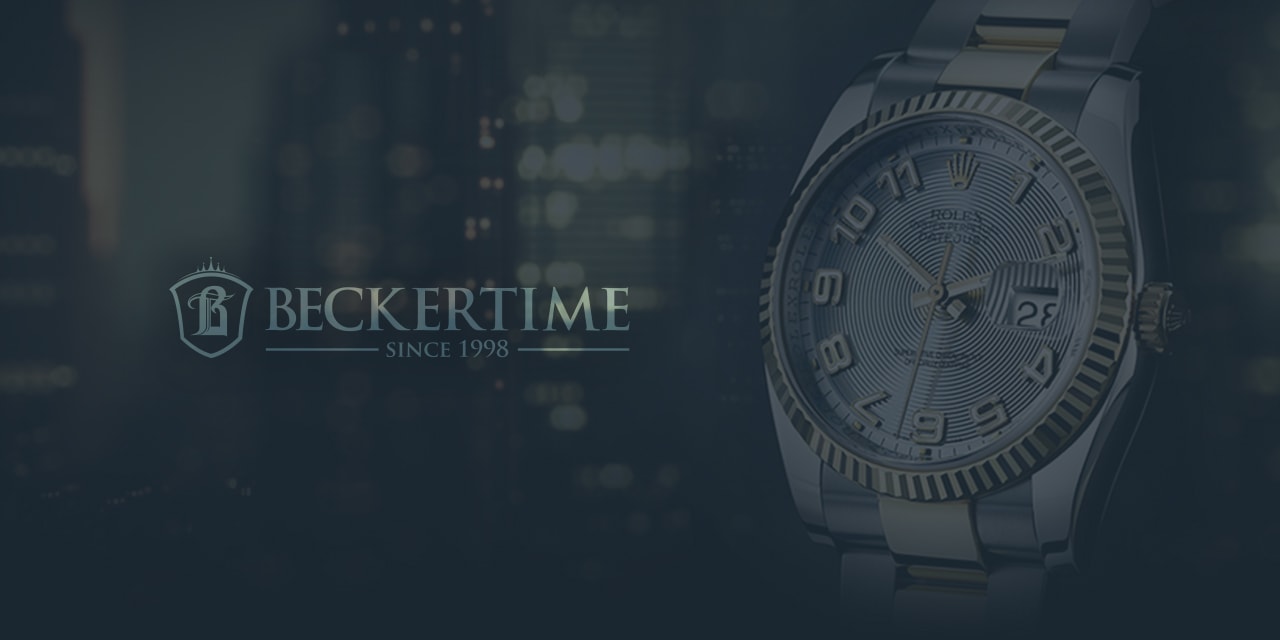 What To Expect From Rolex in 2019
Trying to predict what the world's most successful watchmaker will come up with year after year is something even the most knowledgeable horology experts admit is far more about luck than judgment. Rolex is notoriously fanatical about safeguarding its secrets. Typically, anyone bragging about having the inside scoop on the goings-on in Geneva is usually wrong.
However, Baselworld is not too far off now. This is an annual showcase for Rolex and other top manufacturers to display their latest and greatest (unless they're part of the Swatch Group of course). But before this takes place, it's always fun to kick around a few ideas on what the crown might come up with next.
So here we go guessing what to expect from Rolex in 2019. But remember, these are, at best, educated guesses. Please don't hold me accountable for any of this!
New Models
One thing which is highly unlikely this year is an original, never-before-seen model from Rolex. The brand created most of the core family in the 50s. In fact, only a small handful of new watches have emerged since then. Recent years have brought us two in relatively quick succession. These two are the Yacht-Master II from 2007 and 2012's Sky-Dweller. Before that, you have to go back to 1992 for the previous new model (the first Yacht-Master); the one before that was the Explorer II from 1971.
So it is a massive event for Rolex to introduce something completely novel. And, there has been not so much as a whiff of a rumor on the lead-up to this year.
One possible exception could be an addition to the Cellini range, the brand's separate line of dress watches. This is where they could venture a little further down the road of complications by introducing perhaps a perpetual calendar model to complement the Moonphase from 2017. Rolex has been taking tentative steps towards increased functionality lately, so it is not out of the question. In fact, their first ever annual calendar from the Sky-Dweller could well provide the base.
Is it expected? No. But the potential is there.
More Options
Far more likely is the already established names being given some sort of makeover. Among true blue fans, there are two standouts which are long overdue.
Is this going to be the year of the reworked Submariner and the Coke-bezeled GMT-Master?
Let's look at each in turn.
Rolex Submariner 2019
Quite simply, the Submariner is Rolex. The dive watch, by which all others have been judged for more than six decades, is possibly the most recognizable timepiece on the planet. So if it is going to get an upgrade, chances are it is going to be a subtle one.
Items on the wish lists of many a Sub fan range from an increase in dimensions up to 42mm or so. Although, this is unlikely as it would put it too close to the new Sea-Dweller. Or, maybe discarding the bulky Supercase and returning to the more svelte lines of previous generations. This is possible since the larger lugs and crown guards have been splitting opinion for a while. And, possibly new metals will be used. Surely an Everose Sub is overdue. Or go all in with a platinum version. Finally, the Sub could be granted its Oysterflex bracelet. This wouldn't be a surprise, as a rubber strap on the ultimate dive watch is a bit of a no-brainer.
Something I would actually put money on is an upgrade in movement to the Cal. 3235 from its bigger brothers, complete with Chronergy escapement and all. Its current movement is the 30-year old Cal. 3135, so it would be about time.
One unsubstantiated rumor to emerge is the steel no-date Sub being retired and reissued in white gold only. Remember, you heard it here first. Unless it doesn't happen, in which case I'll deny everything.
Rolex GMT-Master II 2019
The undoubted star of last year was the return of the stainless steel GMT-Master with its Pepsi bezel, the red and blue livery initially seen on the original 1954 edition. In general, it was massively well received, with complaints only coming from two corners.
First, some felt the red section was too muted, lacking the eye-catching pop of the earlier watches. And second, there were plenty of protests from those who had shelled out for the almost identical looking, but far more expensive, white gold Pepsi. In an attempt to differentiate the two, Rolex gave the steel watch a Jubilee bracelet, and the gold version a blue dial.
Any Comebacks?
Cut to this year and many a brand devotee are desperate for the GMT-Master's other famous soda-based color scheme to make a long-awaited comeback with the black and red Coke bezel.
The Batman
Whether or not it is going to happen this year is too difficult to call. But, it is worth noting that Rolex has very quietly removed the so-called Batman model with its blue and black surround from their website. The rumor mill has since gone into overdrive. Some are theorizing they will clear the decks for the triumphant return of the all-time classic.
Of course, Rolex hasn't said anything officially. So, we will have to look at things logically.
Rolex do have a history of issuing new pieces on the anniversary of the particular model. And, 2019 marks 65 years since the GMT-Master made its debut. But 65 years is a bit arbitrary. Rolex issues the majority of the brand's celebratory pieces on their 50th birthday, which is long gone. Plus, the first Coke bezel didn't arrive until 1983, meaning it wouldn't reach its half century until 2033, so we might have a long wait.
In addition, would Rolex really want to bring out such a lusted after model just a year after the Pepsi broke the internet? Who knows, but one thing is for sure, if it does put in an appearance, the waiting lists for a steel Coke GMT-Master could rival the Daytona's.
Other Gossip
Spend enough time with watch people and you will start to hear some of the more outlandish theories and notions. After a while you realize most are just wishful thinking. However, if they were to ever come true, it would signal a major upheaval.
Rolex Day-Date
A steel Day-Date is one such idea. Ever since its introduction in 1956, Rolex forged the President in nothing but the finest precious metals; all three golds, as well as pure platinum. Stainless steel has never played any part in its makeup, not even in a Rolesor version, and I really don't think it's about to start now. What I can definitely see happening is the 36mm model adopting the same Cal. 3255 as its 40mm sibling. It is a move that fulfills everything Rolex stands for with its flagships—leave the outside well alone and perfect the engine.
Rolex Daytona
Another watch starting to look conspicuous by its absence in the portfolio is a gold Daytona, of any color, on a metal bracelet with a Cerachrom bezel. There are plenty on Oysterflex straps or with an engraved gold surround, but that particular combination is missing. Maybe 2019 will see the world's most coveted chronograph add those to its already extensive lineup.
Rolex Explorer II
A very interesting development would be a revised Explorer II. This is another one of those brand stalwarts many are hoping for an update on. The perpetual underachiever has been enjoying something of its moment in the sun as of late, and a touch of modernization could well see its stock rise even higher. What form that would take is unclear. Some would like to see it graduate to a Cerachrom bezel, although that might subtract from its utilitarian appeal. Others are actually keen for it to return to its original dimensions, back to 40mm from the latest iteration's 42mm, as the trend for larger watches continues to lose ground. And it still uses the Cal. 3187, when the more advanced Cal. 3285 from the GMT-Master II is sitting there waiting and doing the same job.
With the Explorer II and the GMT-Master II sharing a mechanism for the vast majority of their respective runs, it wouldn't be a huge surprise for it to happen again. Of course, the Explorer only has to wait another couple of years to clock up its own semi-centennial, so it is very likely any changes will be put off until 2021.
Like I said at the beginning, there really is no way to tell exactly what is going to happen with Rolex's output. But the examples mentioned here are at least in the realms of possibility.
I think the most likely thing we will see is the Submariner getting some attention, whether that is as radical as a new case size, as needed as a new movement or even just a trip down memory lane with a line of red text on the dial as they did with the Sea-Dweller, I can't say.
Be Sure To Check Back In
But be sure to check back in with the Beckertime blog and we will keep you up to date with all the latest developments as they happen. In the meantime, you can check out our great selection of pre-owned and vintage Rolex models.
— Featured Photo and Body Photo Credits: BeckerTime's Archive.