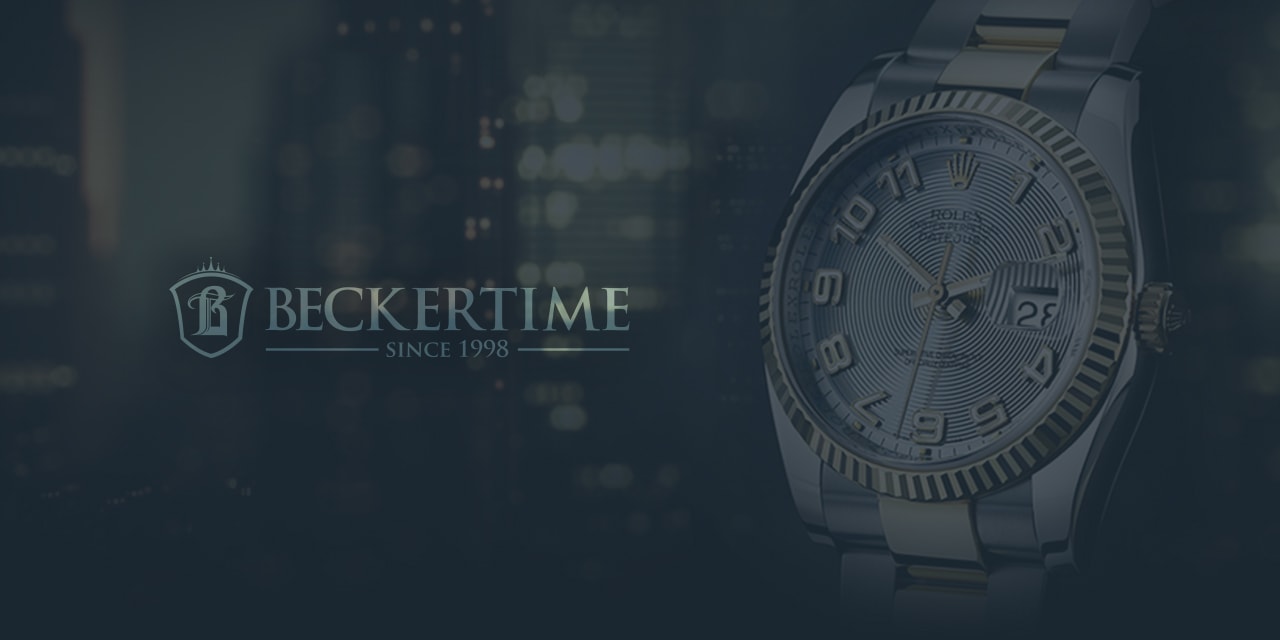 Why is it Important to Take Care of Your Rolex?
Congratulations! You've searched high and low, decided on your favorite model, and have taken the plunge by getting yourself the Rolex you've always wanted. While Rolex watches are by no means cheap, these mechanical marvels are built to last and, therefore, are great investments. In fact, if properly cared for, a Rolex watch can last pretty much indefinitely and can outlive its original owner to be enjoyed by future generations. However, in order to ensure its longevity, there are a couple of steps to consider to properly take care of your Rolex watch. To maintain your watch's beauty and technical ability, it's important to take care of your Rolex watch. Read on for our top tips on how to do just that.
Weekly Rolex Care
If your Rolex watch is your daily watch (as it should be!) then it will inevitably get dirty. As it lives on your arm, it will come into contact with dirt and sweat so it's important to clean it regularly. We recommend doing a quick wash once a week to keep it fresh. To clean your Rolex watch, simply run in under some warm water, lather it up with mild non-toxic soap, rinse it off, and dry it with a soft cloth. This is of course only applicable to metal bracelet Rolex watches.
When you wash your Rolex watch, make sure that the winding crown is safely screwed-down into the case to keep the water out! If you have a Daytona, make sure those chronograph pushers are screwed in as well.
Monthly Rolex Care
Once a month, we recommend spending a few more minutes cleaning your Rolex watch with a soft brush to really get all the grime out, paying particular attention to the bracelet. If dirt builds up in-between the links of your metal bracelet, not only will it look dull and dirty, the particles can actually cause bracelet stretching and scratching over a period of time.
Again, using warm soapy water, clean the Rolex watch thoroughly, using your soft brush to get at the harder to reach areas of the bracelet. Please make sure you use a very soft non-abrasive brush to avoid scratching and remember to screw down that winding crown prior to any water coming in contact with your Rolex.
Naturally, this only applies to metal bracelets and not leather ones. Specific cleaners are available to keep your leather straps looking clean and supple. If you have a Rolex with a leather strap, remove the straps once a month to wash and scrub the case.
Regular Rolex Servicing
Find yourself a certified watchmaker you trust—whether via a Rolex service center or an independent watchmaker—and send your Rolex every couple of years for a check-up. Similar to taking care of a car, regular servicing is a great way to extend the life of your Rolex.
During the service, the exterior Rolex watch is thoroughly cleaned and polished to look like new. Also, any damaged parts are replaced. Furthermore, the movement of the watch is disassembled, re-lubricated to avoid friction, and after everything has been put back together, the watch is pressure proofed for optimal water resistance.
However, some collectors prefer not to service their vintage Rolex watches in order to keep all the original parts and to avoid polishing. This is a personal preference and you'll have to weigh the pros and cons of having a watch looking pristine and running at COSC-standard versus keeping everything vintage and original to when it came out of the factory decades ago.
As Needed Rolex Care
Sometimes, your Rolex watch will need to go in for repairs or services outside of the regular schedule. For instance, if you notice some condensation on the dial under the crystal or if your watch is running slow/fast, send it immediately for servicing before too much damage happens to the movement. Furthermore, depending on how harsh you are with your watch, the bezel and/or crystal may be replacing.
It's important to take good care of your Rolex watch on a regular basis to prevent huge repairs down the road. As with most things in life, maintenance and prevention is easier and cheaper than fixing a major problem once the damage has been done.