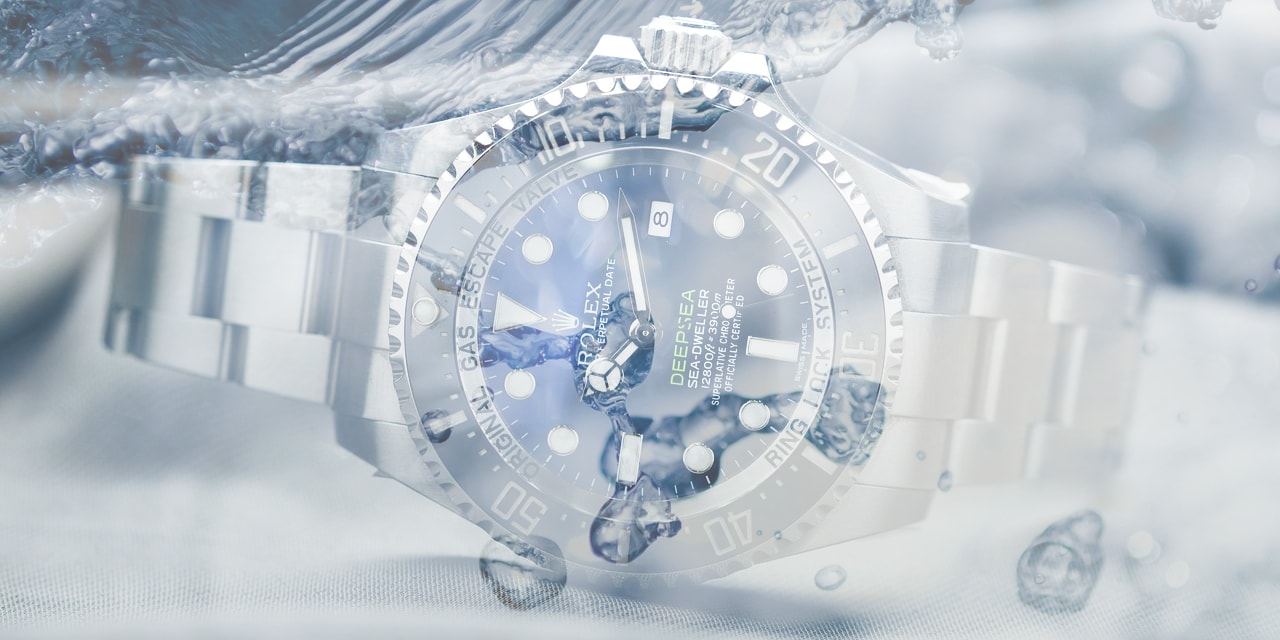 Why There Are Not Any Waterproof Watches
Waterproof Or Water Resistant
One watch concept that is hard to understand is the notion of a watch being "water resistant" to a particular depth. Rolex's Deep Sea is "water resistant" to a depth greater than what a human can survive. Yet, they still do not consider the watch waterproof. Whether a watch was waterproof or water resistant was clearly outlined in the late 1960s. During this time, several government organizations, including the Federal Trade Commission (FTC), investigated truth of product labeling and advertising. As a result, the term "waterproof" was discontinued.
In addition, the FTC realized "waterproof" misrepresented products, specifically diving-type watches, such as the Rolex Submariner, for example. However, owners never wear these watches completely under normal use at specific depth ratings. Subsequently, "water resistant" is used to describe a watch's water impenetrability to a stated depth. There are no technical differences between a waterproof or water resistant watch. They use the same engineering design and techniques to keep the inside of a watch case dry.
Water Resistance Rating
Water resistance of a watch is based on pressure tests comparable to a swimmer or still-sitting diver at a particular pressure level. The degree of water resistance differs according to whether the watch is moving, whether the pressure is changing dynamically through water, or whether it is standing still at a static level/pressure.
Here's the real scoop: A watch's water resistance is rated based on laboratory pressure tests comparable to a swimmer or diver sitting still at that pressure level. But many water-based activities involve a lot of movement and other environmental changes. These rating exceptions may challenge or defeat the water protection features of a water resistant watch. For instance, because of increased pressure when a watch hits the water at higher speed, a higher rating is required for a jet skier or water skier. The same is true for watches used in the bathtub with little dynamic pressure; a watch in this setting can use a lower water resistance rating.
Additionally, these water resistance ratings are certified under ideal circumstances. However, there are many factors that can reduce this water resistance rating over time. Therefore, it's important to maintain your luxury watch's rating. Learn more about what you can do to maintain your Rolex water resistance level.
Chart of Water Resistance posted by Casio
Rolex rates many modern Rolex watches at 100 Meters, which is a conservative measure. However, Rolex rates their dive watches at a minimum of 300 meters. Regardless of the depth rating, Rolex uses conservative design. But, many believe that the advertised depth rating is 25% lower than actual. Just be sure to keep the winding crown screwed in. Also, be sure to have the watch pressure tested by your local watch maker every year to ensure water tightness.
BeckerTimeBE
— Featured Photo Credit: Pixabay (cc).