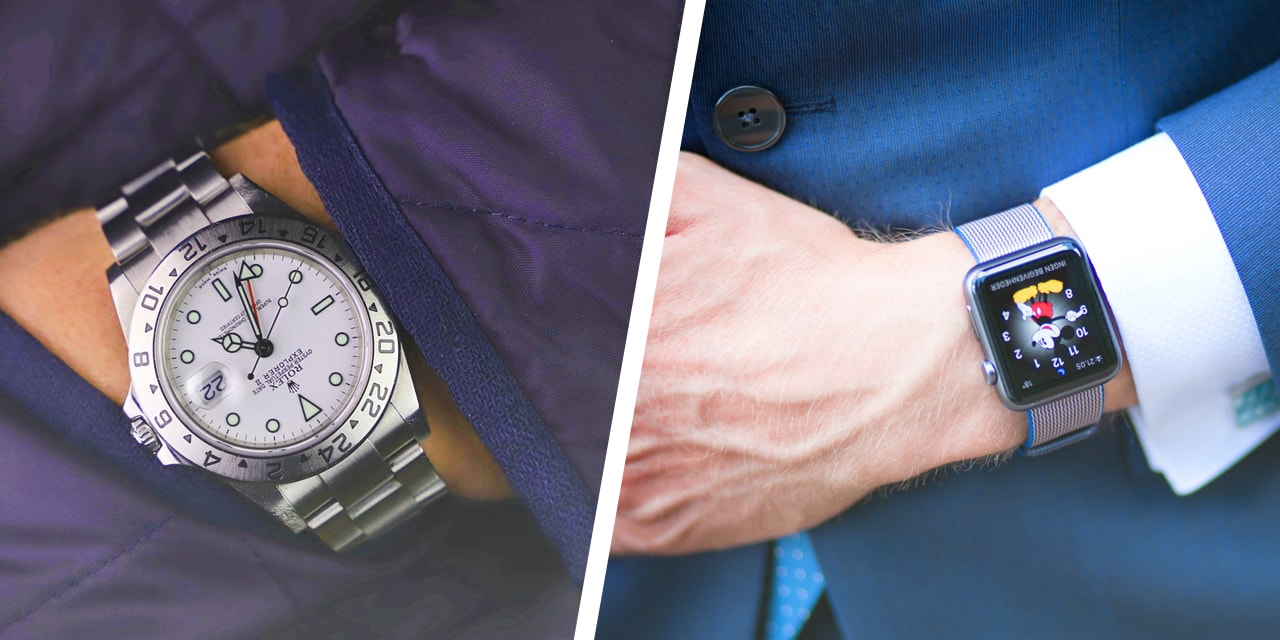 Will iWatch steal sales from Rolex?
As there is more speculation about the upcoming iPhone 5s, iPhone 5c, the iPad Mini retina on September 10th from Apple, there is also speculation about the very rumored but never verified iWatch. Despite no confirmation from Apple about such a device, the watch industry continues to speculate what an iWatch introduction will do to the watch industry. Furthering expectations of an iWatch is a new study from the Jewelry Consumer Opinion Council. Although it is hard to study the effects of a product that is at best, vapor, the Jewelry Consumer Opinion Council study discovered some interesting points. Needless to say, companies such as Rolex, Cartier, and Omega have nothing to worry about.
According to JCOC president Elizabeth Chatain, the introduction of an Apple iWatch will have short term negative impact on the watch market at all price points. Chatain continues that, "…The nondigital watch may end up somewhat obsolete because people will want something more."
The survey discovered that wearers of Guess and Fossil department store watches would most likely switch to the iWatch as would younger consumers. 19 percent of those who would want a iWatch would expect to pay more than $399 for it, which makes sense as it is rare for Apple to have any iDevice lower than the $400 price point.
The survey did recognize that current non-watch wearers could enter the watch area via an iWatch. Current non-watch wearers purchasing an iWatch would certainly expand the watch market. The survey found that 58 percent of respondents who are not watch wearers would consider an iWatch.
Chatelain predicts that the more coveted brands will retain their pull and place in the watch market. A watch wearer who spends more than $5000 on a watch is not in the same market as a Fossil watch wearer and wouldn't be interested in an iWatch. Nevertheless, Chatelain asserts that higher end watch makers such as Rolex might have to merge their technology to meet market demand, something that traditional watch makers do not do well because watch companies do not move very fast.
Despite the speculation on what an iWatch introduction would do to the watch industry, the traditional high-end watch industry survived both the quartz crisis and the recession. Even though Apple's products and distribution systems changed the music, writing/publishing, retail, and personal computing industries, the watch industry could very well be a very tough nut to crack, and lets hope so.
— Featured Photo Credit: Pixabay (cc) & Pexels (cc) Archive.