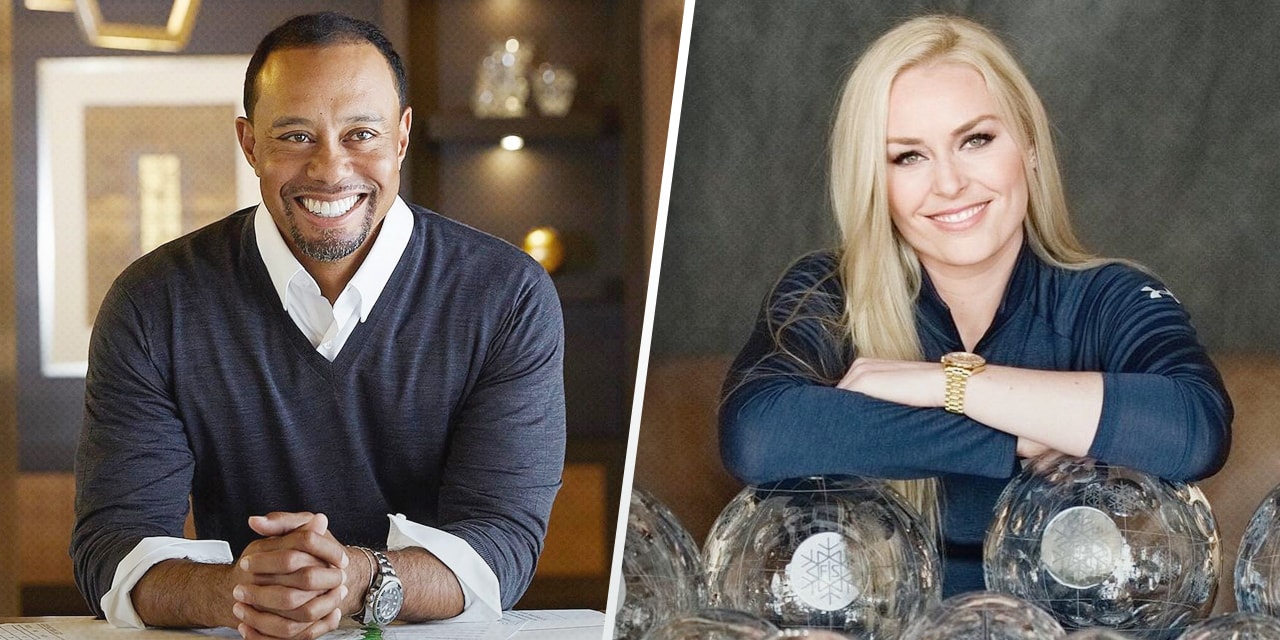 Another Rolex First: Dating Rolex Ambassadors
Rolex has many first (see last week's The Top 12 things people did not know about Rolex), but this is one that no other Swiss watch company has, – brand ambassadors who are dating. Rolex Ambassador Tiger Woods and Rolex Ambassador Lindsey Vonn are dating. Although their relationship has been widely reported in the mainstream press, no one other than Bloomberg Business Week has mentioned that Tiger and Lindsey are both Rolex Ambassadors.
According to Bloomberg Business Week, the celebrity world's latest power couple met at a charity auction in April 2012 but didn't start dating until later in the fall of 2012. It became apparent that the two were a couple when earlier this year on February 5 when Vonn was flown on Woods private jet after a skiing injury at the Alpine Ski World Championships in Austria. The couple went public with their romance on March 18th via Facebook and Twitter.
Many speculate that Tiger's new relationship might be the foundation he needed to start a winning PGA Tour season, having just on the Farmers Insurance Open at Torrey Pines being his 75th PGA career tour win and only 7 steps closer to equaling Sam Snead's 82 career PGA record. He has since won the Arnold Palmer Invitational on March 25th.
Woods relationship with Vonn will certainly help his endorsement deals. Last year was the first years since 2004 that Woods was not the highest earning athlete in Sports Illustrated Fortunate 50 ranking. Although dropping to third with a paltry $54.5 million, approximately half of his highest earnings in 2009, being in a public relationship with a wholesome athlete such as Lindsey Vonn is certainly beneficial for his image and his sponsors' image. Vonn's endorsement price tag is not expected to rise, but she has certainly entered a new level of notoriety.
Does this mean that we will see this new power couple doing a joint Rolex endorsement? If this were to happen, Bloomberg Business Week reports that it would not be the first time. Tennis stars Andre Agassi and Stephie Graf worked together in both T-Mobile and Genworth Financial commercials. If Vonn and Woods were to do a joint Rolex endorsement, one could only wonder which of Rolex's theme they would highlight. Spanning from adventure, excellence, or artistry, there are plenty of Rolex qualities this couple could illuminate. Vonn has already said, "… you've done something right if you are wearing a Rolex." — see our January 3 post and for both Woods and Vonn, it sounds like there are not too far from the truth.
— Featured Photo Credits: Official Instagram of Celebrities in this Blog Post.