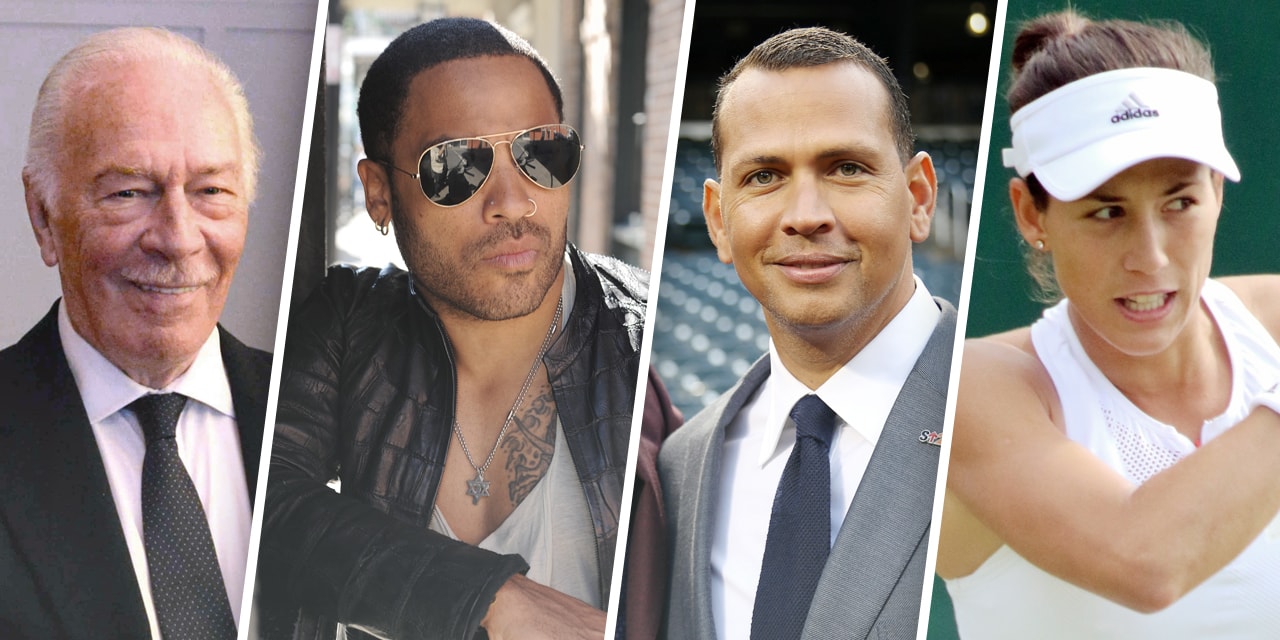 Celebrities Wearing Rolex Watches | Weekly Recap
As watch enthusiasts, we love spotting our favorite timepieces out in the wild. It's always fun to see how people like to wear them, whether it's on bare wrists or combined with extra accessories, paired with casual outfits or pulled-together looks. So with that in mind, we're bringing you recaps of celebrities wearing Rolex watches—every week.
Christopher Plummer Wore a Vintage Rolex Daytona
We sadly had to say goodbye to Christopher Plummer last month, who passed away at the age of 91. The legendary actor starred in a slew of memorable films including The Sound of Music, The Man Who Would Be King, and All the Money in the World.
As people paid their respects online and shared their touching tributes, one picture of Christopher Plummer that caught our eye was taken back in December 2017 during a press conference for All the Money in the World. In the photo, Christopher Plummer is wearing a vintage stainless steel Rolex Daytona ref. 6265 with a black dial and white registers. A fine watch for a fine gentleman.
Lenny Kravitz Wears a Vintage Rolex Daytona
Musician, songwriter, producer, actor, designer, and all-around creative, Lenny Kravitz is currently quarantining in the Bahamas, busy working on a new album and a list of other projects. Some of you may remember that Lenny Kravitz teamed up with Les Artisans de Genève in 2016 to create a limited edition (55 pieces) modified Rolex Daytona ref. 116523—so it's clear he's a Rolex fan.
However, in a recent pic posted to his Instagram profile, the Rolex on his wrist was not that one. Instead, Lenny Kravitz had on a vintage Daytona ref. 6263 with a black tachymeter bezel and matching black dial. In true Lenny Kravitz fashion, he wore his vintage Dayton on a leather bund strap instead of the traditional metal Oyster bracelet. It's hard to tell if the metal of his ref. 6263 is steel or gold since the picture is in black and white. Yet, we did spot another older photo (in color) of him wearing what we can only assume is the same watch, and that one was a steel version.
Alex Rodriguez Wears a Platinum Rolex Day-Date
Alex Rodriguez likes to reenergize himself after a busy morning by sitting out in the sun—in a full suit complete with a tie! That's not how most of us do it, but then again, Arod is known for his sharp dress sense. So what watch did the former Yankee infielder and current CEO of ARODCorp wear to match his suit in the sun?
The most formal of all Rolex watches, naturally! Say hello to Arod's platinum Rolex Day-Date 40, fitted with a matching platinum President bracelet. We especially love the choice of the ice-blue dial—a color reserved for platinum Rolex watches—topped with darker blue applied hour markers and hands. Simply stunning.
Garbine Muguruza Wears a Rolex Submariner "Cermit"
Given that Spanish tennis champ Garbiñe Muguruza is an official Rolex ambassador, it's not surprising that she'd be wearing Rolex watches. Yet, we can't help but admire the one she's currently wearing—the brand new 2020 green Submariner!
The latest Rolex Submariner watches, which now measure 41mm instead of 40mm, are some of the most coveted sports watches in today's market. And the green "LV" versions are particularly popular. The new Submariner 126610LV is nicknamed the "Cermit" because it has a similar black dial and green bezel combo to the ref. 16610LV (known as the "Kermit") but the bezel is ceramic. Kermit + Ceramic = Cermit.
And, that's a wrap for now. Stay tuned for next week's recap of Celebrities Wearing Rolex Watches.
— Featured Photo Credit: Wikimedia Commons (cc) 1, 2, 3, 4, CC BY-SA 2.0.