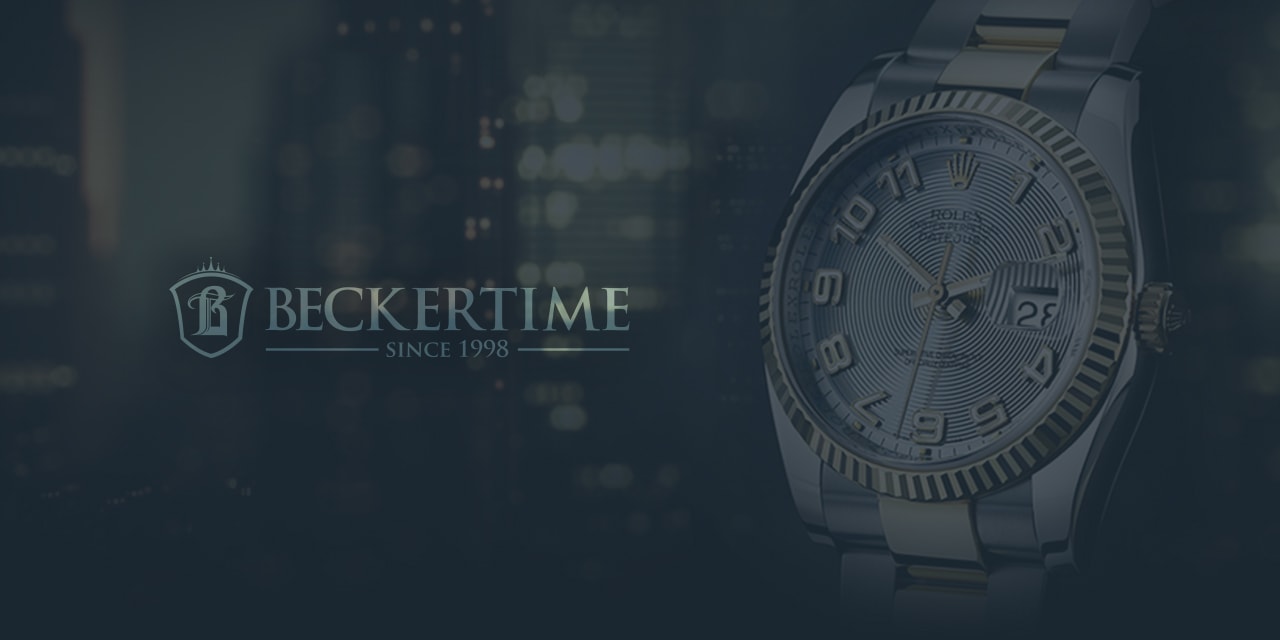 Ben's Ultimate Top Five Christmas Wristwatches – 2013
We here at Beckertime have been tasked with the authoring of our ultimate top five Christmas wish list and, during my rigorous process of elimination, I have discovered that I have something of a penchant for chronographs. Scouring the internet for pictures has left me genuinely salivating – so much so that I have decided to coin this activity "internet chronography".
Truth be told, this is not my ultimate list, because if it were it would simply be a number of vintage timepieces, and so – in keeping with the spirit of Christmas (ie capitalism) – I thought it would be advisable to include a couple of wristwatches that were a little more readily available to purchase.
5. IWC – Pilot's Watch Chronograph "Top Gun"
I almost love everything about this watch. It's got superb functionality and looks the business; that black ceramic case and Nylon military strap make it look like a stealth watch. The dial layout is well balanced and everything is easy to read. But more than that it just screams "man's watch". This is a watch for men who rebuild old motorcycles, fly jet planes, shoot guns, blow up terrorists and drink napalm. So far so good, but then you come to the case back and it's got this awful and garish "Top Gun" logo on it. It's such an affront to my design sensibilities that don't want that even touching my skin. I can just about excuse the little red plane on the hand, and can tolerate the slightly more discreet logo on the side of the case, but that logo on the back is hideous. The drawback to this watch then is the very thing it celebrates: The butt-kicking all-American, subversively homoerotic and completely irony free film, Top Gun. Other than that, chuck it in my stocking.
4. Jaeger-Lecoultre – Deep Sea Chronograph Cermet Vintage
When everyone else is scrambling for the Reverso – that beautiful, elegant little classic – I will be marching up and demanding that robust, retro-inspired tool watch that looks tougher than an SBS commando. The knee-jerk go-to diver's watch seems to be the Rolex Submariner, but this watch is (arguably) a better looking watch than anything Rolex has put out in recent times. Simple, functional, beautifully proportioned, and light as a feather, this is everything you could want from a dive watch. Perhaps it won't look so good under the cuff of a dress shirt, but then some of us are of the opinion that a sports watch with a dinner jacket is akin to wearing work boots instead of dress shoes.
3. Bremont – Codebreaker
I love those boys at Bremont, I really do. I like their company philosophy, their whole approach to watchmaking: Keeping it British, supporting our boys in the armed forces, donating revenue to ensure our military history continues to be preserved. In fact, I like these things more than I like the actual watches. Having said that, I loved playing with the Codebreaker at SalonQP and it must be said that – despite what might be viewed as slightly gimmicky inclusion of bits of Enigma machine into the rotor, parts of Hut 6's floor into the crown, and Alan Turing's fingernail clippings in the hands (okay, I made that last one up) – it really is a fantastic looking watch. Without those fine people at Bletchley Park breaking the codes and keeping our secret, the world would have been a very different place.
2. Heuer – Carrera (1963)
Okay, time to get vintage. The 1963 Carrera is, to my mind, one of the most beautifully proportioned wristwatches ever made. Jack Heuer was heavily influenced by the contemporary designers of the era, such as the Eames' and Erno Saarinen and so, when he came to create the Carrera, he rigorously applied these minimalist design principals. Today's Carrera is a mess by comparison.
If I'm honest, this was a difficult choice to make as there is also the rather exquisite Breitling Top Time from this era. However, the Heuer Carrera edges it with its simplicity. What better way to celebrate 50 years than by giving me one for Christmas?
1. Rolex Ref. 6238 Chronograph, James Bond
Okay, I'm not talking about any 6238. I'm talking about the actual 6238 as worn by George Lazenby in On Her Majesty's Secret Service. Okay, I admit it, that's a pretty specific watch, but it's undoubtedly out there somewhere.
It may have its detractors, but I firmly believe that On Her Majesty's Secret Service is one of the best Bond films ever made and the Rolex features heavily, with 007 using the wristwatch several times to aid him in his duties. As a huge James Bond fan, a lover of vintage chronographs and Rolex, this seems like the perfect watch to end my Christmas wish list.
— Ben Williams.