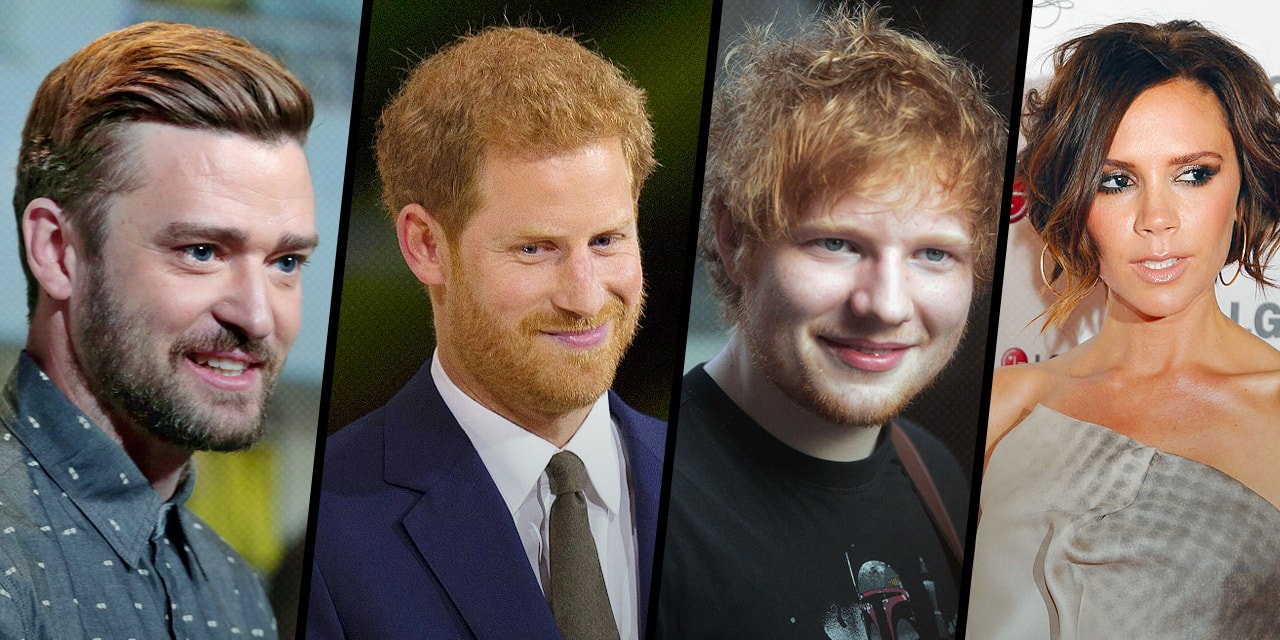 Celebrities and their Rolex Watches
While fame can be fleeting, lasting about 15 minutes according to Andy Warhol, the relationship between a major celebrity and their watch endures long after their time in the spotlight has faded into memory.
And it seems the first port of call for many a personality once they've 'made it' is the nearest Rolex authorized dealer, snapping up an exclusive piece of wrist wear to celebrate their newly elevated status.
The brand has long been the number one choice for the great and the good, with a client list that includes luminaries from the worlds of music and acting, sports and politics.
Some remain exclusive, while for others, the crown is just one manufacturer among many to grace their arm.
Below we'll single out a few famous faces and the Rolex watches they call their own.
Justin Timberlake
With a long and glittering career and ten Grammies under his belt, Justin Timberlake can afford to indulge in some of the finer things in life.
Most definitely a watch guy, and with an obvious penchant for Rolex in particular, JT has been doing his bit in reawakening the trend for yellow gold over the last few years with his most recent acquisition, a Day-Date 40.
The President's watch was front and center in both videos for his hit 2016 single 'Can't Stop the Feeling'; a ref. 228238 with fluted bezel and champagne dial matching every costume change the star made.
Rolex's flagship offering since it debuted in 1956, Timberlake's example is a grandstander without being overly flashy—the perfect choice for a born showman.
Prince Harry
Rolex has been the go to choice for members of the British royal family for generations now, and man of the moment Prince Harry is no exception.
Sixth in line to the throne, the Army captain and veteran of Afghanistan has been a fan of that toughest of the brand's tool watches, the Explorer II, for some years.
He has been spotted wearing two different references of the cave adventurer's watch, both with white, or Polar, dials. Prior to 2011 he sported the 40mm ref. 16550, a transitional model released in 1985 and the one that finally uncoupled the watch's two hour hands to allow them to be set independently. However, that particular series is more famous for a rare Rolex mistake. The paint used on the dial had a tendency to fade from its crisp white finish to a soft creamy color—making them an especially tempting target for hardcore collectors, forever searching something unique.
More recently, Harry has upgraded to the latest iteration of the Explorer II, the 42mm ref. 216570, launched in 2011 to commemorate the 40thanniversary of Rolex's underrated dark horse.
Ed Sheeran
A formidable talent with an even more formidable watch collection. English music sensation Ed Sheeran has enjoyed an incredible success story over the last few years, winning armfuls of awards and collaborating with the best the industry has to offer.
With a fortune estimated at around $68m he can certainly afford to splash out on some of the finest watches available, and his vault contains high value pieces from the likes of Patek Philippe, Richard Mille and Audemars Piguet.
However, he has exceptionally good taste for such a young man, and the eagle eyed will have spotted the superstar also rocking one of the most sought after Rolexes on the vintage scene.
His ref. 6239, a steel Daytona with reverse panda exotic dial, accompanied him on stage at the Victoria's Secret fashion show in London a few years ago, secured with a black bund strap in much the same way as one Paul Newman once wore it, the man who gave the watch its nickname.
With no sign of the phenomenon slowing down any time soon, we're expecting more drool-worthy pieces making their way into Sheeran's possession in the future.
Victoria Beckham
Forever a leader in the fashion world, the former Spice Girl and half of one of the celebrity world's biggest power couples, Victoria Beckham is rarely seen without a beloved Rolex on her wrist.
The style icon has amassed an enviable collection of some of the crown's finest, and seems to have a specific fondness for the ultimate chronograph, the Daytona. Originally touted as very much a man's watch, it is the patronage of trend setters such as Beckham that has seen the Daytona make the cross over into more unisex territory recently, despite its 40mm dimensions.
Alongside a solid yellow gold version, she also regularly appears with a stunning ref. 116505 in Rolex's own Everose with a matching tone dial—a combination that manages to be both masculine and feminine at the same time.
Other pieces in her collection include the precursor to Justin Timberlake's Day-Date, a ref. 118238, again in yellow gold with champagne face.
But perhaps the standout model remains a Stella dial Datejust—one of an extremely short-lived series from the 70s fitted with a retina-threateningly bright range of lacquered dials in a host of lurid colors. Victoria Beckham's example comes in aqua green set into a yellow gold case.
Husband David is also clearly a fan of Rolex, with an impressive hoard of his own (and is currently a Tudor watch ambassador, Rolex's sister company). Together, the couple epitomize the true spirit of the brand— pioneering, beautiful and effortlessly stylish.
— Featured Photo Credits: Wikipedia Bio's of Celebrities in this Blog Post.