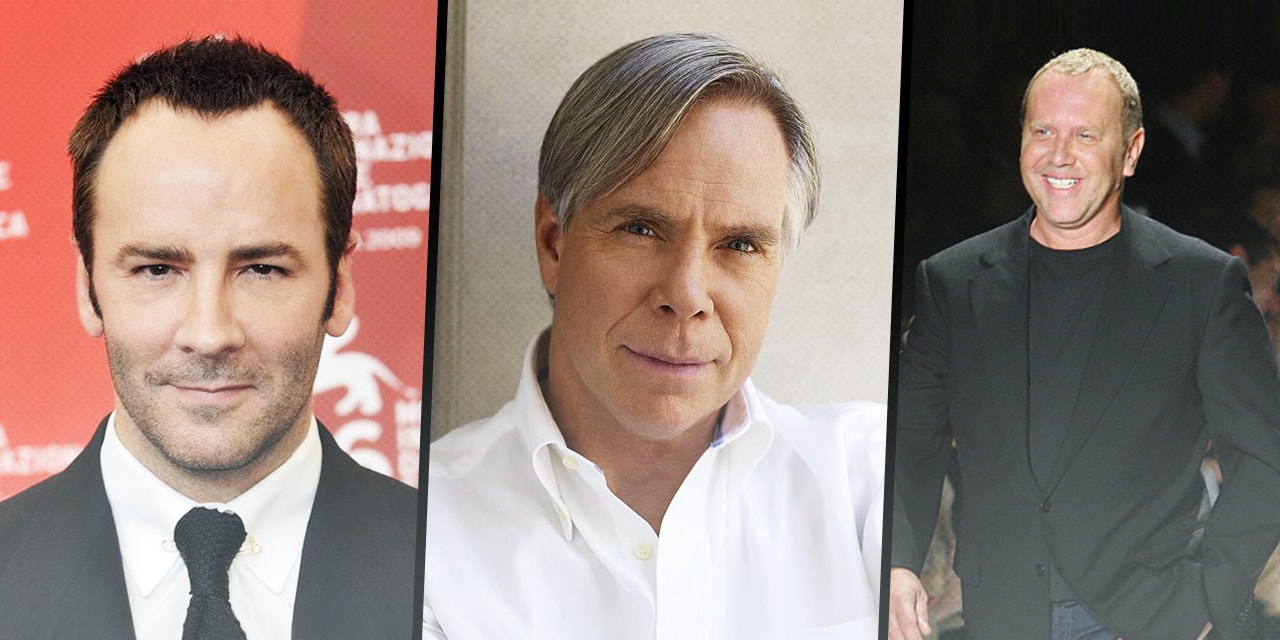 Celebrity Fashion Designers and The Rolex Watches That Complete Their Style
Fashion designers are in the business of creating stunning apparel and accessories for their audience. Some of them even sell watches with their illustrious names on them. However, since they understand great design, they also know a top timepiece when they see one. And that's perhaps why some of the world's most famous fashion designers choose to wear Rolex watches on their wrist. Let's find out which celebrity fashion designers wear Rolex.
Tom Ford's Rolex Watch
American fashion designer, Tom Ford, has been credited with bringing European houses, Gucci and Yves Saint Laurent, back to the forefront of high fashion. He also launched his own eponymous luxury brand in 2006 and has dabbled in the film industry directing Oscar-nominated films such as A Single Man and Nocturnal Animals.
One of the best-dressed men in fashion today, Tom Ford has admitted to being a long-time watch fanatic. He said in an interview with Vogue earlier this year that he received a Rolex watch for his 16th birthday and that was the beginning of his obsession with fine timepieces. While we're not sure what Rolex model he got on that birthday, what we do know is that he owns a yellow gold Rolex Submariner with a black Cerachrom ceramic bezel and wears it well!
Tommy Hilfiger's Rolex Watch
Another famous fashion designer, Tommy Hilfiger is a veteran in the business having established his label in 1985. Over the last few decades, the American designer has done extraordinarily well for himself, amassing a vast fortune. While he sold his company for $1.6 billion in 2006, he remains as the lead designer.
Given that Tommy Hilfiger designs plenty of nautical-inspired clothing, it doesn't come as a big surprise that he also enjoys nautical-inspired Rolex watches. We've spotted him wearing an Everose Yacht-master 40 with the new black Oysterflex rubber strap, as well as the larger two-tone Yacht-Master II. What's more, Tommy Hilfiger doesn't just keep the Rolex love to himself; he reportedly gifted a rose gold Day-Date President to Nicki Minaj back in 2013 when she attended the Met Gala as his guest!
Michael Kors' Rolex Watches
One of the most famous modern fashion designers today, Michael Kors began his career in the early 1980s. He has dressed a slew of celebrities for red carpet events, as well as First Lady Michelle Obama. In 2014, Forbes reported that Michael Kors' personal fortune reached billionaire status.
Known for his jet-set sportswear styles, it makes sense that Michael Kors would favor Rolex sports watches. Most notably the Submariner, of which we've seen him wearing at least two different models. In his collection, he has a stainless steel Submariner and a full yellow gold Submariner. Both of Michael Kors' Rolex Submariner dive watches have the classic black dial and black bezel combo.
Jimmy Choo's Rolex Watches
The man behind some of the most coveted high-end shoes in fashion, Jimmy Choo was born into a family of shoemakers. A native of Malaysia but a resident of the United Kingdom, Jimmy Choo has famous clients all around the world.
A master of his craft, Jimmy Choo appreciates a well-made timepiece and we've seen him with plenty of high-end watches on his wrist including Patek Philippe and Rolex. In terms of Rolex watches, it seems that Jimmy Choo likes the Submariner dive watch the best. We've seen him wearing two-tone steel and yellow gold Submariner watches—one with a black dial and black bezel and the other with a blue dial and blue bezel.
While these super successful men are tastemakers in fashion and their designs are sought after by hoards of fashion-forward people everywhere, they're happy to admit that in the high-end watch world, Rolex designs simply can't be beat!
— Featured Photo Credits: Wikipedia Bio's of Celebrities in this Blog Posts.