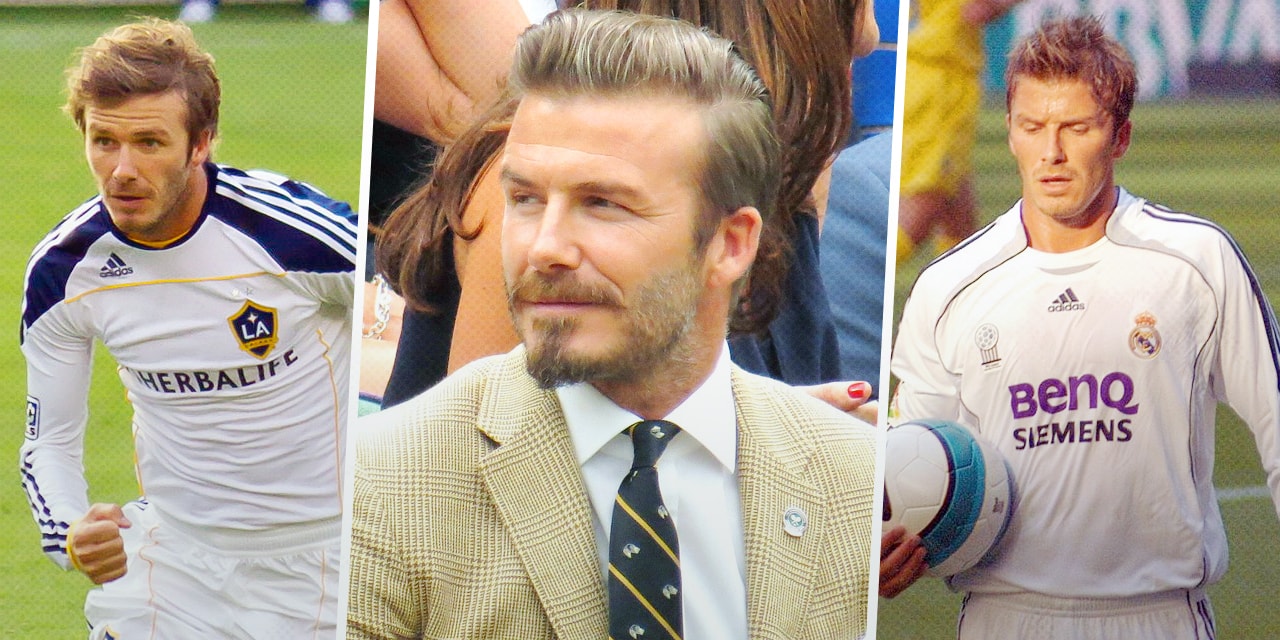 David Beckham Scores Big With His Rolex Collection
One of the most famous athletes in the world, David Beckham rose to fame during his days as Manchester United's key player. The soccer star also became the captain for England's national soccer team and continued his career with other clubs like Real Madrid, LA Galaxy, and Paris Saint-Germain. A fan favorite, David Beckham also has a slew of endorsement deals under his belt including one from Tudor—Rolex's sibling brand. The retired soccer player may be the face of Tudor, but he still rocks Rolex watches on a regular basis. He has an interesting Rolex collection that includes vintage and modern pieces. Let's get a closer look.
David Beckham Likes Vintage Rolex Watches On Custom Straps
Unlike many celebrity athletes of today, David Beckham does not exclusively wear modern Rolex watches; he sports several vintage Rolex watches too. Take for example his vintage Rolex GMT-Master "Root-Beer" with the brown and beige bezel and nipple dial. Also known as a fashion icon, David Beckham is a fan of wearing after-market straps and has been photographed wearing his GMT-Master on a leather bund strap for a markedly different style than the traditional Oyster or Jubilee straps.
Another discontinued model David Beckham has been spotted wearing on a leather fatstrap is a solid 18k yellow gold Yacht-Master—which is a fantastic combination. What's more, David Beckham also pairs his vintage 18k yellow gold Submariner with a gray NATO strap, which is oh-so James Bond.
As for a more classic look, we've also seen him wear what seems to be an 18k yellow gold Oyster Precision with a black dial on a black leather strap. Now that's an elegant way to wear a smaller vintage Rolex watch indeed!
David Beckham Wears Modern Stainless Steel Rolex Sports Watches
Contrasting with his vintage Rolex timepieces, David Beckham also wears modern Rolex sports watches too. In particular, he's been known to wear his mega stainless steel Rolex Deepsea diving watch with the hefty 44mm case. Along the standard factory Deepsea model, the famous footballer also has another black PVD-coated Deepsea, customized by the Bamford Watch Department.
Not surprisingly, David Beckham has joined the legions of other celebrities who proudly own the most coveted luxury chronograph right now—the new stainless steel Rolex Daytona with a black ceramic bezel. His particular version has the black dial rather than the white dial, flaunting a sleek monochromic style.
It's a Rolex Family Affair
We would be remiss not to mention that other members of the Beckham clan enjoy their Rolex watches too. David's wife, fashion designer and former pop star Victoria Beckham boasts an impressive Rolex watch collection as well. But rather than going for the traditional ladies' Rolex pieces, Victoria Beckham looks fabulous wearing her Everose rose gold Daytona, her yellow gold Day-Date President, and her vintage yellow gold Datejust with a turquoise "Stella" dial, and a modern steel Datejust 36.
The Beckham parents' love for Rolex watches seems to have been passed down to their eldest son, Brooklyn, who at 17 years old, dons a vintage steel Submariner on a black leather bund strap.
Good taste runs in the family!
— Featured Photo Credits: Wikipedia Bio's of Celebrities in this Blog Post.