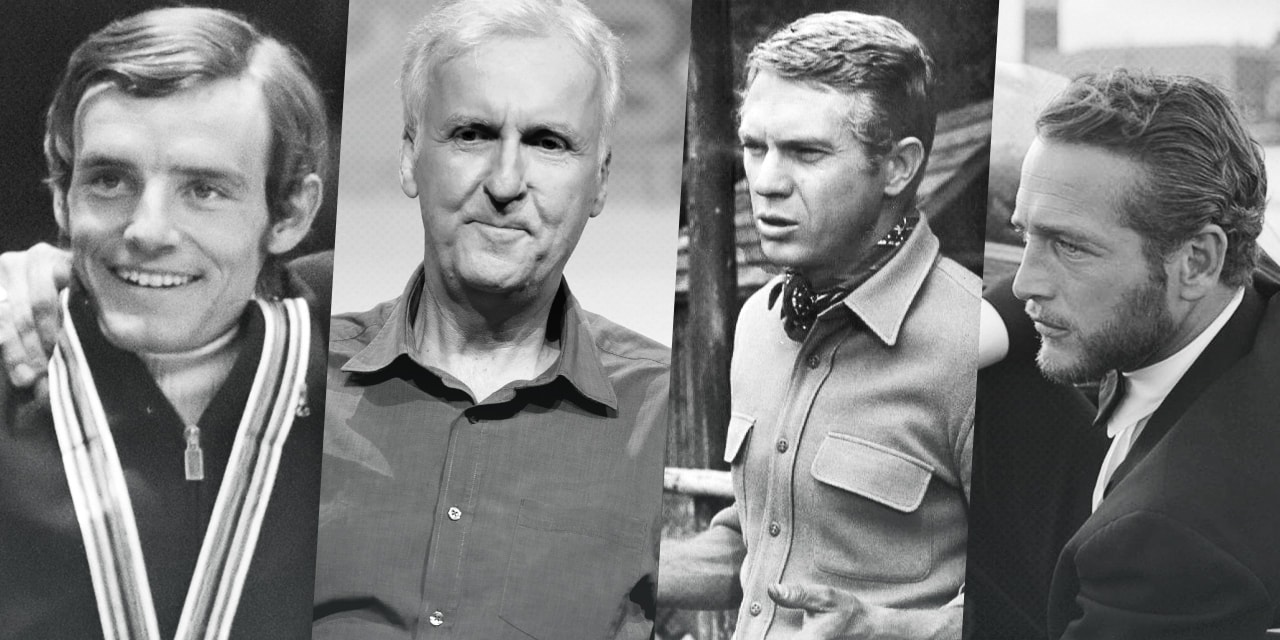 Four Famous People that Have Rolex Watches Named After Them
It's one thing to be a celebrity that boasts a large collection of Rolex watches, but it's a whole other ballgame when you're so famous that you have a Rolex watch (nick)named after you. Check out these four Rolex watches named after celebrities. These are the personalities whose names are as much part of the Rolex watch-collecting world as they are in their own domains.
Rolex Watches Named After Celebrities
Jean-Claude Killy
One of the best athletes of his time, Jean-Claude Killy is a former French alpine ski racer with three Olympic gold medals. Also, add a slew of World Cup trophies to his name. His dominance of the slopes catapulted Jean-Claude Killy to celebrity status where he starred in plenty of commercials, television shows, and even movies. Among his long list of endorsements, Jean-Claude Killy was also a Rolex ambassador, frequently featured in the Swiss watchmaking giant's advertisement. Funny enough, however, while the ski champ promoted a range of Rolex models in those ads from the Explorer II ref. 1655 to the Datejust to the GMT-Master II, these are not the Rolex watches that are associated with him today.
Today, "Killy" Rolex watches refer to a group of vintage Rolex triple calendar Dato-Compax chronographs. Very rare and very collectible, Rolex manufactured these complex vintage watches from the 1940s until the 1960s. Whenever a Rolex "Killy" watch does come up for auction, it's not uncommon for them to sell beyond $100,000 and some have even fetched more than $400,000!
Steve McQueen
For many, Steve McQueen needs no introduction. Famously referred to as the "King of Cool" the actor was at one point in his career the highest paid movie star in the world. In addition to his acting career, the Steve McQueen was also an avid motorcycle and auto racer.
In watch collection circles, the Rolex "Steve McQueen" refers to the Explorer II ref. 1655, which is, in fact, a misnomer. While auction houses frequently claimed that Steve McQueen wore a Rolex Explorer II ref. 1655 to boost sales of the slow-moving model, there seems to be no photographic evidence to support that claim. On the other hand, the celebrity was frequently photographed wearing a Submariner ref. 5512 as his daily watch—which was actually sold by Christie's in 2009 for $234,000.
James Cameron
With movies such as The Terminator, Titanic, and Avatar under his belt, Oscar winner James Cameron is one of the most famous directors of our era. Along with filmmaking, we know James Cameron as a deep-sea explorer. In 2012, the Hollywood A-lister navigated the Deepsea Challenger submersible to the deepest part of the Mariana Trench. This is the first human to reach the 6.8-mile-deep underwater valley solo.
As a tribute the historic feat, Rolex created a special edition of the Deepsea professional diver's watch. This is the first time the company explicitly creates a watch in honor of a person. The Rolex Deepsea "James Cameron" is mechanically identical to the standard model. The one with the 44mm stainless steel case, waterproof to 4,000 feet, and equipped with a helium escape valve. But it comes with a special D-Blue dial. The D-Blue dial features a color gradient that changes from bright blue to deep black. This is to mimic how the waters change the deeper one dives. Moreover, the bright green color on the dial is the same shade as the Deepsea Challenger submersible.
Paul Newman
To the outside world, most know Paul Newman for his movies, his racing career, and his philanthropy. But within the watch enthusiast community, they know him best for his association with very special Rolex Daytona models.
The so-called Daytona "Paul Newman" models are a group of vintage manual-wound Daytona watches that include specific Art Deco styled dials. Originally named "exotic" dials by Rolex, these distinct watch faces were not a popular option for the Daytona chronograph during their time. This all changed when auction houses pointed out that Paul Newman himself wears one. No doubt, Rolex watches named after celebrities plays a hand in propelling the status of the timepiece. And, this organic celebrity endorsement led to the stratospheric popularity of the Daytona "Paul Newman" models. Although Paul Newman passed away in 2008, he made headlines again in 2017 when his very own Daytona "Paul Newman" Rolex watch sold for a record-breaking $17.75 million—the most ever paid for a wristwatch at auction.
— Featured Photo Credits: Wikipedia Bio's of Celebrities in this Blog Post.