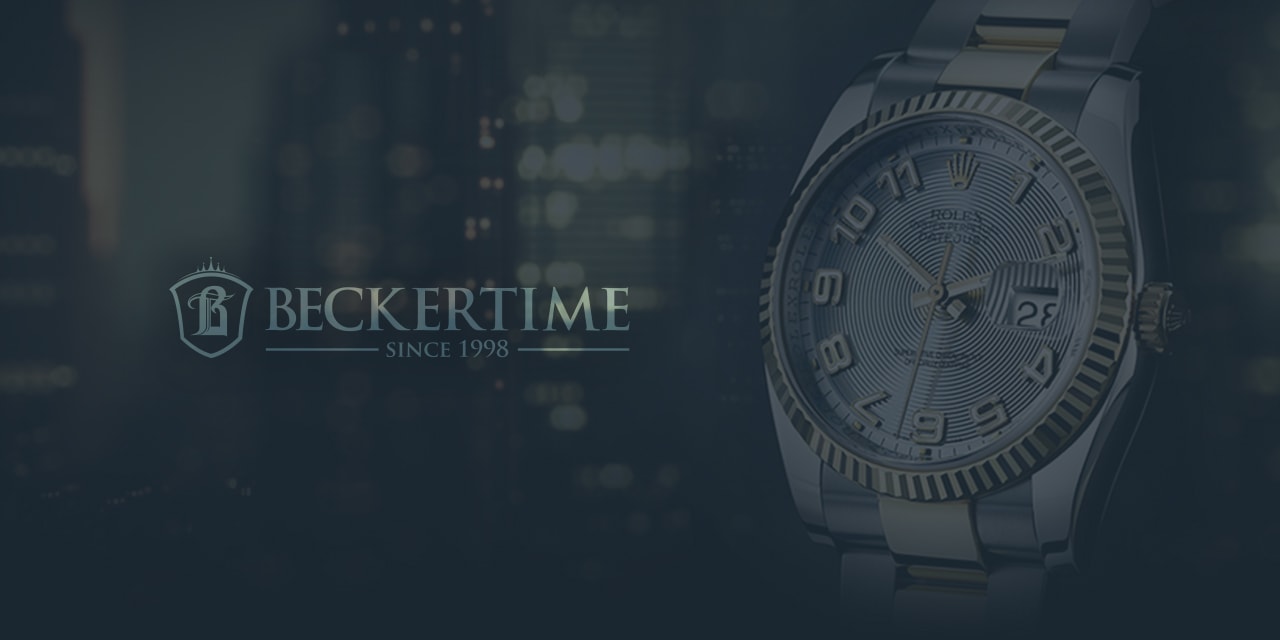 The Great Escapement – How Rolex helped the British PoWs of WWII
By the beginning of World War II, Rolex SA had already established a reputation as a superior manufacturer of wristwatches. Indeed, many Royal Air Force pilots were replacing their standard-issue watches with a Rolex for their reliability, durability, and accuracy.
However, when prisoners of war were interned in the German camps, their wristwatches were confiscated on the somewhat spurious grounds that they might contain a hidden compass.
When Hans Wisldorf, the creator and director of Rolex, heard about this, he offered to replace these watches if the officer wrote to Rolex and explained the circumstances of their loss. Wilsdorf would often include a personal letter to the recipient stating that he "must not even consider settlement during the war."
However, this was far more than a buy now, pay later arrangement. It was a statement of hope. What it meant was that Wilsdorf, himself a German, was betting on an Allied victory. This, then, was a gesture of faith, of trust, and of hope. It said that he fully expected the Allies to win, and that they would soon be liberated.
Wilsdorf, who had spent many years working in London and had established his first watch-making firm there, believed that an Englishman's word was his bond. The message he gave was clear: They might be prisoners of war, but the idea of the British gentleman's honour being impeachable remained true, in spite of their conditions. As a result, literally thousands of Rolex watches were delivered to British officers and NCOs during the War. As a morale booster it proved to be extremely effective.
Examples of these British PoW Rolex watches occasionally come up for auction and each has a story to tell. Recently, a Rolex Chronograph's documentation revealed that the owner, Flight Lieutenant Gerald Imerson, had been interned at the infamous Stalag Luft III camp in East Germany, where he had assisted in digging of one of the tunnels used in the audacious escape immortalised in the film The Great Escape.
Unfortunately, the escape tunnels were discovered before Imerson had his chance to escape. Perhaps it was lucky that he didn't, as fifty of the seventy-three men who were recaptured were summarily executed by the Gestapo, on direct orders from Adolf Hitler.
Towards the end of the War, Russian forces advanced to within twenty miles of the camp, and Imerson was forced to participate on the notorious mach from Stalag Luft III to Bavaria, during the harsh winter conditions of 1945.
Another recipient of a Rolex was Corporal Clive Nutting of the Royal Corps of Signals, who was also interned at Stalag Luft III – despite the camp being originally designated only for airforce officers. Nutting was provided with a stainless steel Rolex chronograph and an accompanying letter from Wilsdorf, proving that – despite the popular belief – the offer from Rolex extended to NCOs, not just commissioned officers.
Nutting is believed to have ordered the chronograph specifically to assist with The Great Escape, perhaps to time guard patrols or time the escapees through the tunnel. Nutting had previously participated in the other famous escape from Stalag Luft III, referred to as "The Wooden Horse", where a tunnel was dug from beneath a makeshift wooden vaulting horse with a man concealed inside it. Nutting's job during that escape, like Imerson's role in The Great Escape, was to act as a "penguin", dispersing the dug earth over the ground. The Wooden Horse was somewhat more successful than the ill-fated Great Escape, and the three men who participated in it all evaded capture and returned to Britain.
Nutting, like Imerson, was forced marched across Germany after transfer from Stalag Luft III and, like Imerson, made it back to Britain. However, due to currency export controls in England after the War, when he came to pay for the watch, Nutting was sent an invoice for just £15. The watch went on to fetch £66,000 when it went to auction in 2007. Imerson's rose gold Rolex chronometer is expected to fetch a similar figure.
These days, many consider a Rolex as a status symbol, rather the choice of a discerning gentleman. However it is worth remembering that the reason Rolex achieved this elite status was because they were a precision instrument and simply the best, most reliable watches of the time. Worth remembering, too, is Wilsdorf's pledge to those captive PoWs and the contribution Rolex made to the Allied war effort.
Ben Williams