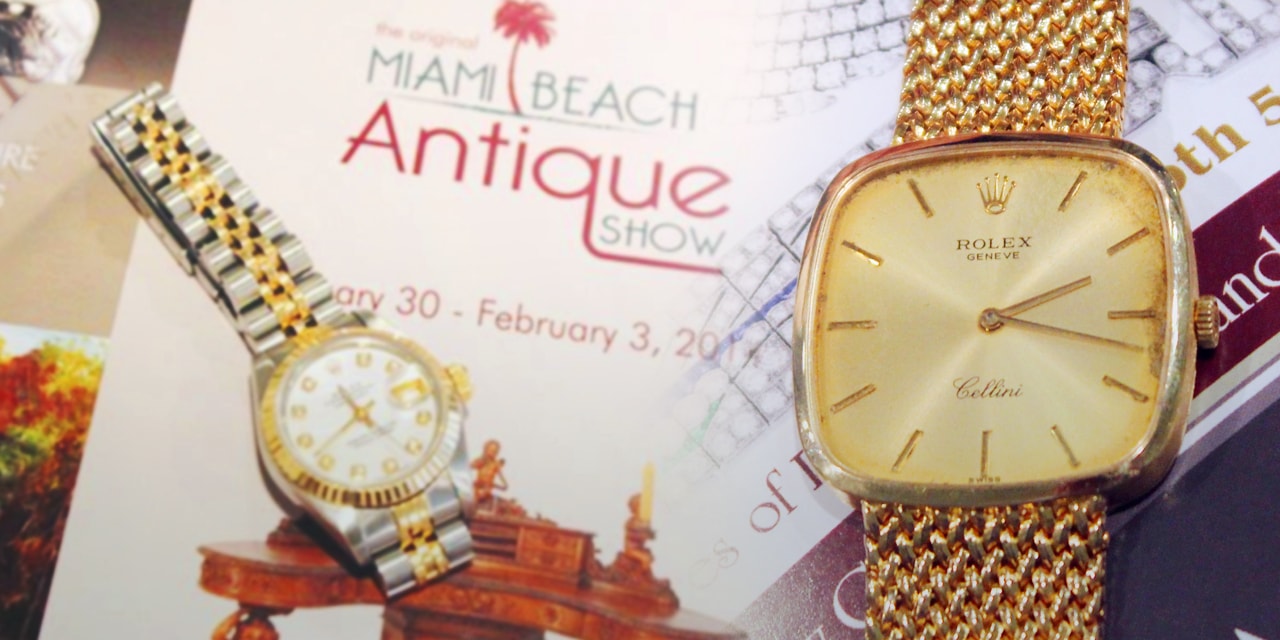 Ladies Too!
When one thinks of watches and watch collecting, too often it's men and men's watches they're thinking about. So it was refreshing to notice the ladies were nicely represented in the selection of vintage watches at the Miami Beach Antique Show last week.
As retailers know, there's a major element of ladies watches in the genre of Haute Horlogerie. Rolex and Cartier are major players, as are brands like Patek Philippe, Van Cleef & Arpels, and Piaget.
All these brands were well represented on the show floor – one vendor we saw had a tray roughly a square foot in area, filled to overflowing with nothing but vintage Cartier tanks.
And further evidence of a current fashion trend, we saw more than a smattering of men's gold Rolexes – Daytonas, Datejusts, and Day-Dates – on the wrists of women working the show from both sides of the counters.
We've heard, however, that this is as much due to practicality as fashion. Many women we talked to say they're sick of wearing a watch with hands they can't see. They're quite happy to throw vintage ladies horological fashion out the window in favor of wearing a watch they can actually read.
— Featured Photo Credit: BeckerTime's Archive.