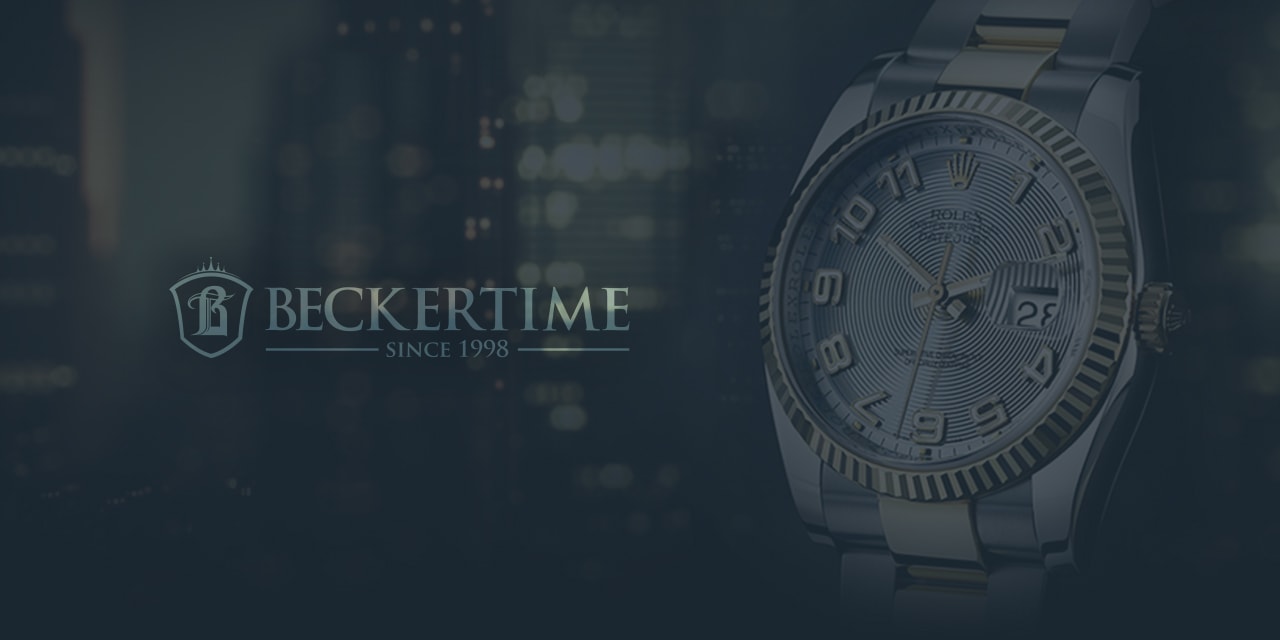 NASCAR Legend, Jeff Gordon's Rolex Watches
NASCAR season is in full swing. With the adrenaline-filled Daytona 500 race coming up this Sunday, we're taking a look at the Rolex watches of one of the sport's greatest drivers. Buckle up and join us as we highlight Jeff Gordon's Rolex watches.
Jeff Gordon is All About the Rolex Daytona
The semi-retired Jeff Gordon certainly made his mark on NASCAR during his illustrious career. He's won the Sprint Cup Championship four times (1995, 1997, 1998, and 2001). He claimed victory at the Daytona 500 three times (1997, 1999, and 2005). And with 93 career wins, Jeff Gordon has the most wins in NASCAR's modern era (1972 – present).
And what does a top racecar driver like to wear on his wrist? A Rolex Daytona chronograph, of course! After all, there is no other luxury chronograph out there as closely associated with motorsports as the Rolex Daytona. It even takes its name from the Floridian city that's considered the center of motorsports.
But Jeff Gordon doesn't just have one Daytona in his collection. He has a whole host of them. We've spotted the NASCAR champ wearing the classic stainless steel Daytona ref. 116520 with a crisp white dial.
Jeff Gordon has also been seen wearing the newer (and highly sought-after) stainless steel Daytona ref. 116500 with the black ceramic bezel. Again he opted for the white "Panda" dial version of this modern steel Daytona over the black dial version.
However, Jeff Gordon does indeed have a black dial version of the Daytona chronograph. But it sits within an ultra-luxurious full 18k white gold Daytona ref. 116509. This particular black dial is a fantastic racecar-inspired design, with plenty of red accents reminiscent of a car dashboard. The Arabic numerals for hour markers are also a nice touch.
Jeff Gordon Wins a Two-Tone Daytona at Rolex 24 of Daytona
Rolex is a major sponsor of some of the world's most famous motorsports events. Among them, is the Rolex 24 at Daytona, the most prestigious endurance race in the U.S. Winners of the Rolex 24 of Daytona do not take home a big cash prize, but instead, a specially engraved Rolex Daytona watch with the "WINNER" inscription on the back. This way, champions can proudly wear their "trophies" around their wrist for all to see.
In 2017, Jeff Gordon surprised everyone by not just participating in the Rolex 24 at Daytona with Wayne Taylor Racing, but by winning the event! He returned to the Rolex 24 at Daytona for the first time in ten years and claimed his first Rolex 24 victory.
For his win, Jeff Gordon was awarded a two-tone yellow gold and steel Daytona ref. 116503, engraved with "Rolex 24 Daytona 2017 Winner" on the caseback. He happily showed off his Rolex prize to his colleagues at FOX Sports, where he now serves as a NASCAR announcer.
Daytona 500 Winners Take Home a Rolex Too
In recent years, winners of the Daytona 500 also take home a specially engraved Rolex Daytona. Last year's winner, Austin Dillon, picked up his winning two-tone Rolex Daytona during the Daytona 500 Champions Breakfast at Daytona International Speedway in Florida.
We'll be watching this weekend to see who will capture the checkered flag at the 2019 Daytona 500—and take home a stunning new Rolex Daytona.