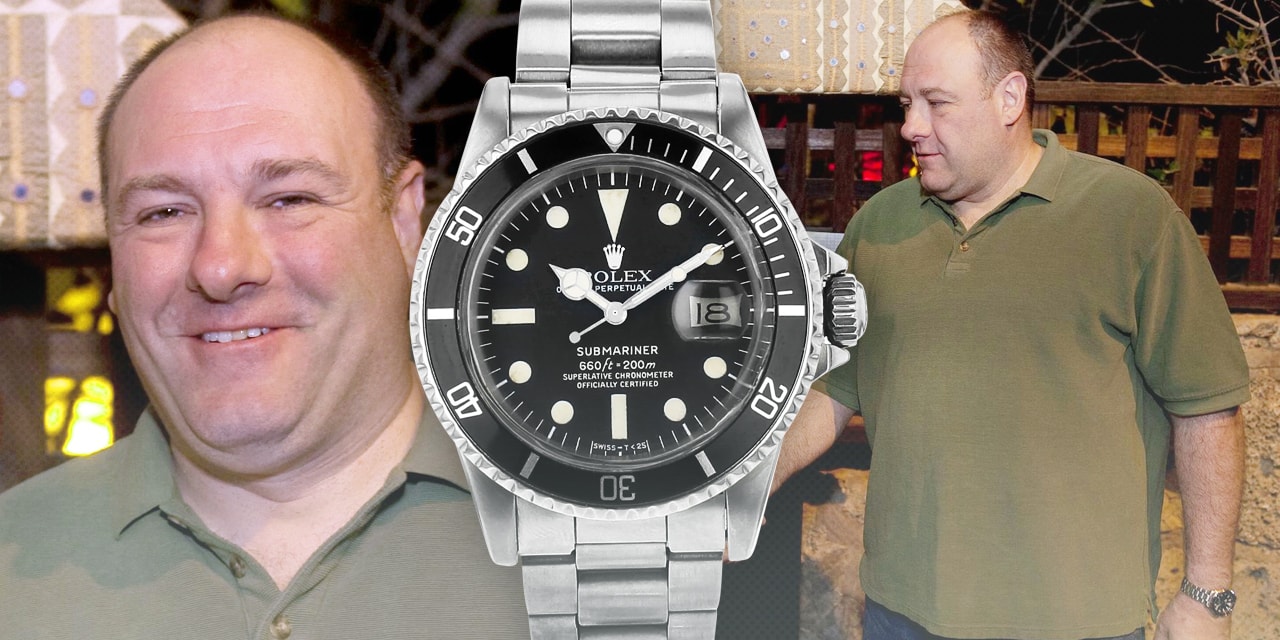 Someone took James Gandolfini's Rolex
James Gandolfini's family who is already enduring the shock of James' untimely death of a heart attack is also enduring the unexpected shock of someone taking the late actor's Rolex Submariner.
According to an insurance claim reported by TMZ.com, Gandolfini's Rolex Submariner was taken from his suite at the time of his passing on June 19th while on holiday in Rome, Italy and making an appearance at the 59th Taormina Film Festival in Sicily. According to TMZ.com and the insurance claim, there were no signs of damage or forced entry into the room. The prevailing thought is that the thief may have taken advantage of uncertainty of the situation at the time of his death. Gandolfini was with his wife Deborah Lin and his 13 year old son Michael when he collapsed in the bathroom of his suite in Rome's Bascola Exedra Hotel on June 19th.
As shared earlier on Beckertime, Gandolfini's Emmy Award winning portrayal of Tony Soprano as a tough, heartless mob boss in The Sopranos was second to none and in the same timeless category as Marlon Brando's portrayal in The Godfather. Unlike the Brando portrayals of mobsters, Gandolfini's portrayal showed a more human and complex character whom anyone could identify with at some level or another. Although Brando wore a Rolex GMT in Apocalypse Now, Gandolfini prominently wore an all gold Rolex Day-Date President throughout the series. Images of quiet Tony Soprano moseying to the end of his driveway in his bathrobe to fetch the newspaper, wearing his gold chains and Rolex President resonate with many Rolex wearers.
In addition to Rolex, Gandolfini was also a Kobold watch fan. Kobold Watches were founded by Michael Kobold, a German transplant, started his watch company while attending Carnegie Mellon University in 1998. Gandolfini and Kobold had a close friendship with Gandolfini starring in a prominent Kobold advertisement, and Kobold acting as the family spokersperson during the unsettling times of Gandolfini's passing in Italy.
Gandolfini was laid to rest on June 27th. During the following weeks, an alleged feud erupted between Lin and Gandolfini's ex-wife Marcy over his $70 million fortune.
Hopefully, the serial number on Gandolfini's Submariner was recorded and reported to Rolex. Rolex keeps a database of known stolen Rolex wristwatches and will not repair any Rolex wristwatch found in the database. If there is any justice, the thief will try to get the watch appraised or serviced at a Rolex Service Center and this true slimeball will get his (or her) due.
— Featured Photo Credits: Wikipedia Bio's of Celebrities in this Blog Post.