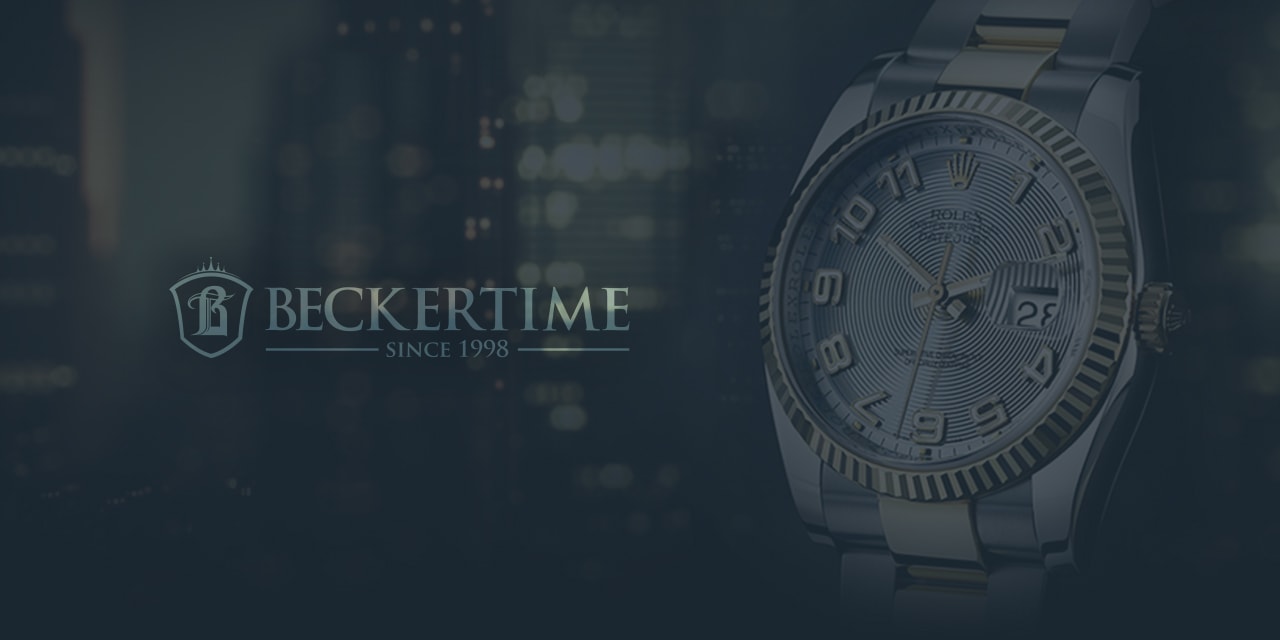 Removing a Modern Rolex Bracelet
Modern Rolex bracelets are some of the most robust and toughest in the watch industry. 904L stainless steel used in modern Rolex bracelets makes them very durable, but there are times that the bracelet requires removal for cleaning. Although bracelets to not "stretch" in the technical sense, they do elongate and become longer and looser if the bracelet is not routinely cleaned. Grime, grit, combined with salt from perspiration grind away at the bars holding the bracelet together. Subsequently, a clean bracelet will be a long lasting bracelet.
Bracelets Were Once Easy to Remove
Prior to the turn of the 21st Century, Rolex bracelets were one of the easiest bracelets to remove and clean because there was a springbar hole that progressed through the entire lug. More commonly known as "pierced lugs," visible springbar holes on the outside of the case was one of Rolex's many distinguishing features. To remove the bracelet, a simple straight pin depressed into the outside springbar hole would quickly pop-out springbar. Since 2000, Rolex has evolved away from pierced lugs to conventional lug, and combined with a solid end link at the end of the bracelet, removing a bracelet for cleaning in an ultrasonic requires special tools and patience.
The least expensive tool for removing a Rolex bracelet is the Bergeon 6111 fine fork springbar tool. Bergeon is one of Switzerland's premier watchmaking tool company and their tools are considered industry standard. The Bergeon springbar tool utilizes fine forks to move the springbar inward such that the springbar is released from the corresponding hole located inside the lug. Using a Bergeon 6111 tool to remove a bracelet is relatively easy. The tough part with a Bergeon 6111 is reinstalling the bracelet. Trying to get one side of the springbar to seat into the lug hole, while fitting the opposite side sometimes results in a springbar flying across a room. Because reinstalling a solid end linked bracelet is sometimes precarious, be sure to tape the lugs prior to reinstallation to keep the scratches at a minimum.
The Best Tool
Perhaps the best tool for removing and replacing Rolex bracelets is the Bergeon 6825-ff ff for fine forks). Although pricier, this tool keeps scratches to a minimum and is the preferred bracelet tool for experienced watchmakers. The advantage with the Bergeon 6825-ff is that both sides of the springbar can be depressed simultaneously with makes both removal and reinstallation easy.
These tools can be found at OFrei at http://www.ofrei.com/page252.html and a tutorial for removing and reinstalling bracelets can be found in Google or at http://minus4plus6.com/maintenance.htm#removal