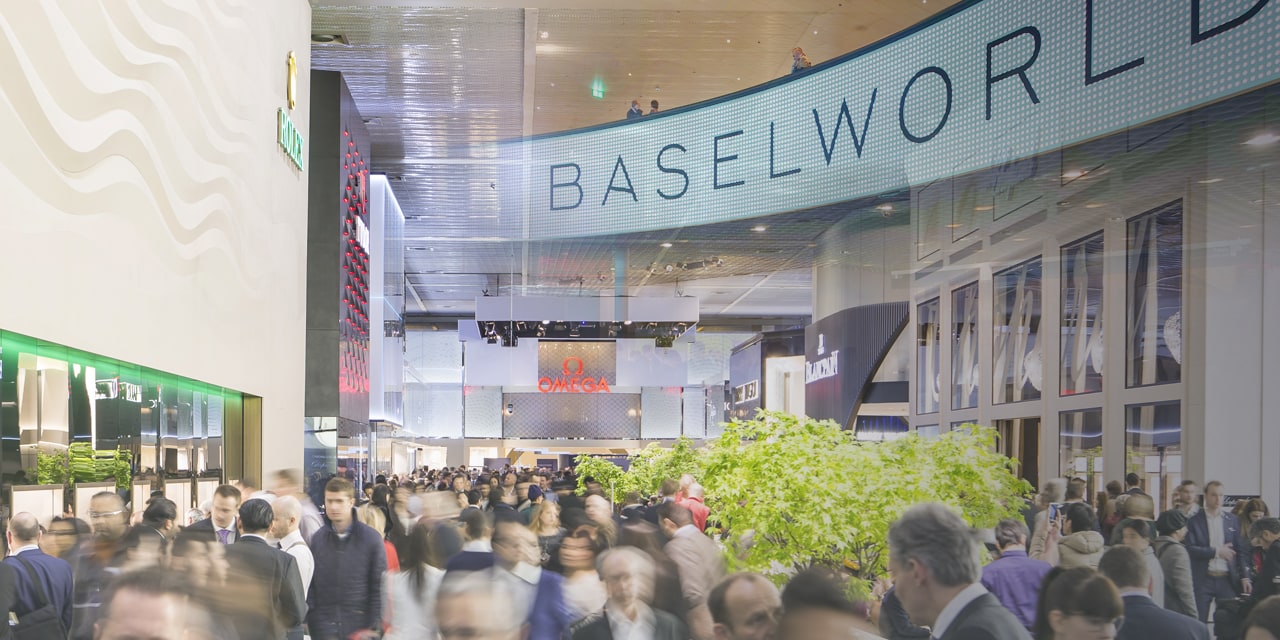 Rolex, Coronavirus and the Baselworld Exit
It is a move which has come as a massive shock in some circles, and been deemed long overdue in others.
On 14th April, a quintet of some of horology's biggest names declared they were leaving the annual Baselworld watch show, the most illustrious event in the industry's calendar, and wouldn't be back.
The five manufacturers—Chopard, Chanel, Tudor (and most damning of all) Patek Philippe and Rolex—announced the formation of a new exhibition, created in partnership with the Fondation de la Haute Horlogerie (FHH) and which is yet to be named. What we do know is that it will be held in April 2021 and is to run concurrently with Watches and Wonders Geneva, formerly known as the SIHH.
Soon after the news broke, LVMH, the world's largest luxury conglomerate, declared that they too were ending their participation in Baselworld, meaning TAG Heuer, Bulgari, Zenith and Hublot will also be noticeable by their absence from now on.
All told, it has most experts in agreement that the final nails have been driven into the show's coffin, and its eventual demise is just around the corner.
But how did we get to this position?
Baselworld
In truth, the Baselworld show has been dying off for a few years now.
From humble beginnings in 1917, it had blossomed during its more than 100-years in operation to become the most important watch expo of them all.
At its height in the early 2010s, more than 2,000 brands spread themselves out over 1,500,000 sq. ft. of exhibition space, and somewhere in the region of 100,000 guests flocked to see them.
However, recent times have seen a significant decline in its fortunes, caused by a number of factors.
An inability, or perhaps unwillingness, to move with the times is one reason often cited. There is, for example, Wi-Fi provided for all the various exhibitors at the venue, but it was reportedly so slow as to be essentially unusable. The visiting manufacturers were welcome to set up their own Wi-Fi networks, but the Basel management board, MCH Group, would then charge a huge fee for the privilege. That was on top of the utterly extraordinary rates being demanded to have a booth at the show in the first place, at prices which seemed to skyrocket every year, with little or no improvement in service. All display spaces also had to be assembled and disassembled by Baselworld's own contractors as well, at enormous expense.
And the gouging wasn't constrained to just the event itself, with every hotel, guesthouse and Airbnb for miles around suddenly increasing their room rates by up to 500% for the duration of the fair, with demands to pay the full amount in advance just to secure the booking.
It was that sort of cash-grab that finally got the better of the Swatch Group, who parted ways with Basel two years ago, and took all 18 of their watchmakers with them. Losing the likes of Omega, Hamilton, Breguet, Blancpain and Tissot should have been a wakeup call for the directors, especially as they had already seen IWC, A. Lange & Söhne and Jaeger LeCoultre vow never to return in 2001. But their behavior during the COVID-19 crisis and the subsequent fallout has effectively sealed their fate.
Coronavirus Kills Baselworld
2020 will be remembered most of all for one thing; the global pandemic known as the Coronavirus. But it will also mark the year that Baselworld's last few remaining friends in the industry declared 'enough is enough'.
In fairness to the MCH Group, no one could have predicted or planned for a worldwide shutdown of…well, everything.
Yet, their reaction to the cancellation of the event has been seen in many quarters as outrageous.
For starters, they didn't call it a cancellation at all, but rather a postponement—to January 2021. In that way, they gave themselves license to keep the money which the exhibiting brands had already paid them. This was done without any consultation with the companies involved and put many of them in a very difficult financial position, with this year already destined to be just about the worst in recent history in terms of actually selling watches.
After some strong pushback, MCH came up with two choices for the beleaguered firms. The first option; Baselworld would keep 15% of the fees paid to cover their expenses in cancelling, sorry, postponing, the show, with the other 85% being carried forward to put towards the exhibitor's costs for the 2021 event.
Or the second option, the watchmakers could have 30% back, with 40% going towards their costs for next year and the remaining 30% retained by the organizers to help cover their losses.
It won't come as a huge surprise to learn that this has not been well received. It is thought that MCH Group is holding around $20 million of exhibitor deposits and those brands looking to return for 2021's show are being charged a 15% rebooking fee.
What Does it Mean for Rolex?
Rolex has been a staple of Baselworld since 1939. Over the years, they had become the show's main event, taking up vast amounts of the available space and using the exhibition to unveil their newest products to the trade and watch buying public alike.
That eight-decade relationship is now at an end and so, most people believe, is Baselworld itself.
Rolex, together with the other four watchmaking titans who have called time on the whole affair, will be establishing an expo of their own, one that already has plenty of points in its favor.
For a start, it will be held in April rather than at Basel's rescheduled date in January—which is set to clash with LVMH's highly successful Dubai Watch Week.
Secondly, the Rolex event is taking place at the same time as Watches and Wonders, surely now the most vital of all the industry's events, meaning the journalists and retailers who would have been forced to make two separate and expensive trips to Switzerland to cover them can now attend both in one.
And thirdly, Geneva has better infrastructure and far more accommodation options available, helping to keep those costs down too.
There can be no doubt that the show is destined to be a huge success, with some of the most desirable and popular houses in the business already taking part, and organizers open to accepting new brands for the debut spectacle.
While some people are starting to question the relevance of trade shows in general, in this age of internet and social media connectivity, being able to get up close and personal with the models on display will always beat seeing them on a computer screen.
Interestingly, on that note, the cancelled Watches and Wonders exhibition is still taking place virtually this year. New pieces from the likes of IWC, Cartier, Panerai and MB&F among others can be previewed at watchesandwonders.com from midday (CET) on April 25th.
Although it is obviously only happening in that format due to the current extraordinary global circumstances, it could well mark a turning point where luxury watchmaking, that most traditional of art forms, starts engaging with the latest technology in earnest. COVID-19 has already, for example, forced the likes of Patek and Rolex to start selling their wares online for the first time.
In the end, it looks like Baselworld were the masters of their own downfall, and the word you will see most often in reports of their demise is 'greed'.
With the loss of the biggest and most successful manufacturers of them all, it would take a miracle to save the event. It is a real shame, with the show being such a fixture in the calendar, but it just goes to demonstrate that nothing is sacred, not even in horology.
— Featured Image Credit: Wikimedia Commons (cc) Archive.