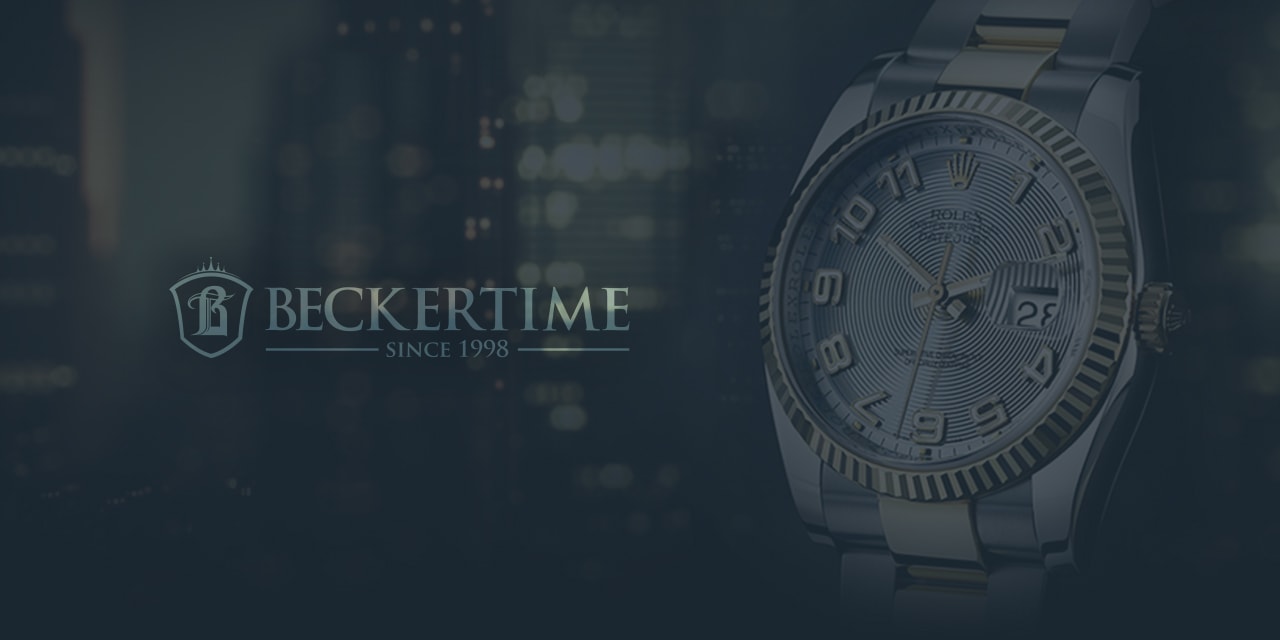 Rolex Counts Down to the 2018 24 Hours of Le Mans Race
Engines are revving for the start of the world's most prestigious endurance motorsport event—24 Hours of Le Mans. It is slated to take place June 16 at the famous Circuit de la Sarthe in Le Mans, France. This epic endurance racing event will test the skills of the drivers and mechanics of the machines. Naturally, the Official Timekeeper of the event is none other than Rolex. While we wait for the race to start, let's have a closer look at Rolex and 24 Hours of Le Mans race. Specifically, the Rolex Daytona chronograph and its relationship to motorsports.
The Rolex Daytona Chronograph
Rolex's famous chronograph watch was built as a tool watch for motorsports. In fact, it takes its name from the speed capital of the world. Introduced in 1963, the Daytona has always been associated with car racing and even actor and racecar driver Paul Newman famously wore Daytona watches. Equipped with a chronograph function and a tachymetric scale bezel, the Daytona can easily measure average speeds up to 400 miles (or kilometers) per hour.
From Manual Models to Automatic Chronographs
Over the course of its history, the Daytona underwent three major "engine" changes. The first Daytona chronographs were hand-wound and ran on Valjoux-based manual mechanical movements. In 1988, Rolex did away with the manual Daytona models and introduced the automatic Daytona chronographs. This time, the famed Rolex chronographs were powered by Zenith El-Primero-based movements. Finally, in 2000, Rolex presented the newest crop of Daytona watches, fitted with an in-house automatic chronograph movement, the Caliber 4130.
Rolex Daytona Variations
In true Rolex fashion, while the core look of the Daytona remains the same, there are plenty of variations. From steel to three shades of gold to two-tone steel and gold to ultra precious platinum, the Daytona comes in a range of materials. What's more, even bracelet options are varied including metal bracelets, leather bands, and now, Oysterflex rubber straps too. Finally, depending on the year and model, you can find Daytona watches with metal bezels, aluminum bezels, and Cerachrom ceramic bezels.
Rolex Daytona and Motorsport Ambassadors
Along with sponsoring key motorsport events like the 24 Hours of Le Mans, Formula 1, FIA World Endurance Championship, Rolex 24 at Daytona, and Monterey Classic Car Week, Rolex also boasts some legendary drivers as official ambassadors.
Sir Jackie Stewart
There's Sir Jackie Stewart, who was actually Rolex's first motorsports ambassador. The "Flying Scott" secured three World Drivers' Championships during his Formula One career between 1965 and 1973. We've seen Jackie Stewart sporting a range of Rolex watches from Submariner to a platinum President and of course, plenty of Daytona chronographs.
Tom Kristensen
Then there's Tom Kristensen, who is the current record holder for most wins at 24 Hours at Le Mans with nine championships. Adding to Kristensen's victories is his 2013 win at the FIA World Endurance Championship. Given his former profession, it comes as no surprise that Tom Kristensen's go-to Rolex model is the Daytona and these days he wears the popular steel and ceramic ref. 116500LN.
Mark Webber
Another retired driver that's part of the Rolex family (and a protégé of Sir Jackie Stewart) is Mark Webber. When he won the German Grand Prix in 2009, Mark Webber treated himself to a Rolex GMT-Master II—a watch he still wears today along with his stainless steel and ceramic Daytona.
Nico Rosberg
Moving away from endorsing IWC watches, Formula 1 champ Nico Rosberg recently signed on with Rolex with a three-year partnership. And a new contract means a new collection of Rolex watches! We've spotted Nico Rosberg wearing the green Submariner "Hulk" as well as the now-discontinued stainless steel Daytona ref. 116520. Even his wife, Vivian Sibold, is now wearing a gorgeous rose gold Daytona. We fully expect Nico Rosberg to widen his Rolex collection with a few more pieces in the near future.
The 2018 24 Hours at Le Mans will be the 86th edition of the legendary automobile endurance event. While we can't promise that we'll stay awake for the full 24 hours, we'll certainly be watching the last few laps to see which team takes top spot on the winner's podium.
— Featured and Body Photo Credits: Daytona Event, and Instagram Fans and Event.