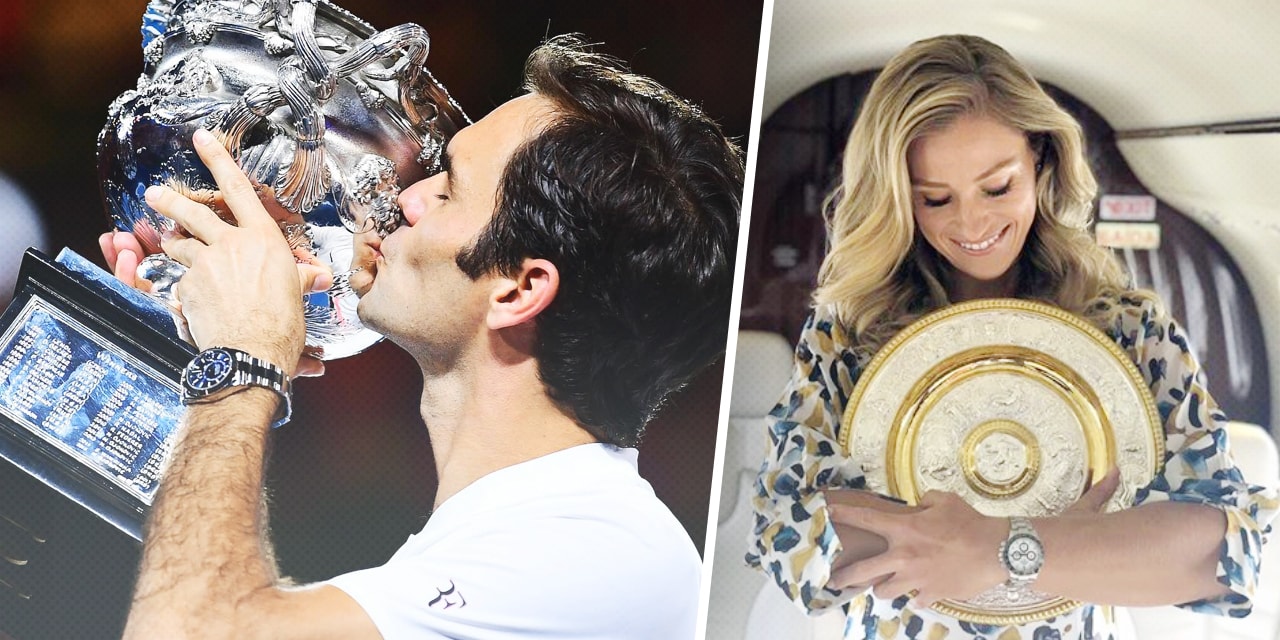 Rolex is Now the Official Timekeeper of the US Open Tennis Championships
Tennis fans everywhere are eagerly awaiting the last tennis Grand Slam of the season—the US Open. Slated to take place August 27 until September at the Billie Jean King National Tennis Center in Flushing Meadows, New York, this year marks the 50th anniversary of the US Open. And now, Rolex will join in as the Official Timekeeper of the championship, taking over from Citizen.
Rolex's Third Grand Slam
With this new US Open partnership, Rolex has now secured a third Grand Slam under their tennis sponsorship umbrella, following Wimbledon and the Australian Open. Along with these three Grand Slams, Rolex is also associated with other top tennis tournaments such as the Rolex Shanghai Masters, the Rolex Monte Carlo Masters, and others. The Swiss watchmaking giant has been actively supporting tennis worldwide since 1978.
Under the terms of the new collaboration, the 2018 US Open tournament will have Rolex clocks placed throughout the Billie Jean King Tennis Center. What's more, spectators of the US Open 2018 will experience the transformation of the immense campus—which took five years—including a brand new $200 million Louis Armstrong stadium.
Who Will Be Playing at the 2018 US Open?
For the first time since 2015, all 14 active former US Open singles champions (seven men and seven women) will be competing at the famed blue hard courts in Flushing Meadows.
On the men's side, the players are: Roger Federer (2004, 2005, 2006, 2007, 2008), Rafael Nadal (2010, 2013, 2017), Novak Djokovic (2011, 2015), Juan Martin de Potro (2009), Andy Murray (2012), Marin Cilic (2014), and Stan Wawrinka (2016).
On the ladies' side, the seven players are: Serena Williams (1999, 2002, 2008, 2012, 2013, 2014), Venus Williams (2000, 2001), Svetlana Kuznetsova (2004), Maria Sharapova (2006), Sam Stosur (2011), Angelique Kerber (2016), and Sloane Stephens (2017).
We'll be keeping an eye on Rolex ambassadors Roger Federer and Angelique Kerber to see if they can claim victory yet again in New York. Rolex ambassadors looking for their first US Open title at this year's tournament include Milos Raonic, Jo-Wilfried Tsonga, Dominic Thiem, Grigor Dimitrov, Garbiñe Muguruza, and Caroline Wozniacki.
This star-studded lineup will certainly draw in a large audience, both at the venue as well as those tuning in from all over the globe. Watch this space to see if it'll be Rolex-clad arms that raise the US Open 2018 trophies.
— Featured Photo Credits: Official Instagram of Celebrities in this Blog Post.