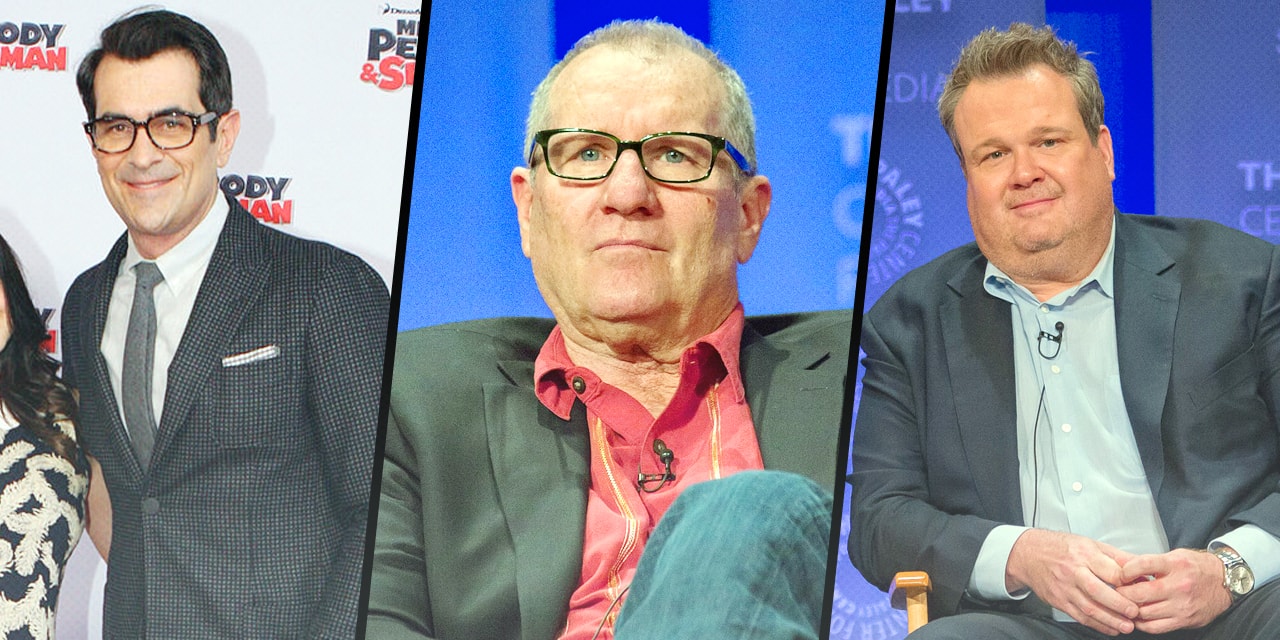 The Rolex Watches of the Hit TV Show Modern Family
ABC just announced the return of their hit show, Modern Family, this fall. The tenth season of the show is slated to start September 26, which is great news for the fans of the show. While we recently covered Modern Family's star Sofia Vergara's Rolex watches, it seems her cast mates are fans of the Swiss luxury watch brand too. Let's get a closer look at Ed O'Neil, Ty Burrell, and Eric Stonestreet's Rolex watches.
Ty Burrell's Rolex Watch
Ty Burrell plays the loveable yet goofy dad, Phil Dunphy on Modern Family and has won a slew of accolades for his role, including Emmy, Screen Actor Guild, and Critics' Choice awards. In real life, we've spotted Ty Burrell wearing a stainless steel Rolex GMT-Master II. His personal Rolex even made it into one the Modern Family episodes in season five.
The actor's particular model is the current GMT-Master II ref. 116710LN with a black ceramic bezel and matching black dial. A solid everyday Rolex watch to have on hand.
Ed O'Neill's Rolex Watches
Ed O'Neill has been making audiences laugh as far back as the 1980s when he played Al Bundy on Married with Children. These days, Ed O'Neil plays Jay Pritchett on Modern Family, father-in-law to Phil Dunphy and husband of Sofia Vergara's Gloria Pritchett. As a wealthy character, Jay Pritchett is often seen with some very nice watches on his wrist including some Rolex watches—which turns out may actually be Ed O'Neil's personal Rolexes.
Off camera (and in Modern Family) we've often seen Ed O'Neill wearing a stainless steel Rolex Daytona chronograph with a white dial. In season three of Modern Family, Jay Pritchett was also spotted wearing a steel and ceramic Submariner with a black dial. Two classic Rolex sports watches.
Eric Stonestreet's Rolex Watch
Eric Stonestreet plays the hilarious and dramatic Cameron Tucker on Modern Family, son-in-law of Ed O'Neill. As Cameron Tucker, Eric Stonestreet has picked up two Emmy awards and plenty of Screen Actor Guild awards as part of the ensemble of Modern Family.
While Cameron Tucker does not seem to wear any watches in the show, Eric Stonestreet does, in fact, wear a Rolex Datejust quite often. His particular model is a stainless steel Datejust with a white gold fluted bezel, steel Oyster bracelet, and diamond indexes on the silver dial. Nicely done.
From GMT-Master II to Submariner to Datejust to Daytona watches, these three leading actors on one of TV's most-watched comedy series certainly have fantastic taste in watches.
— Featured Photo Credits: Wikipedia Bio's of Celebrities in this Blog Posts.