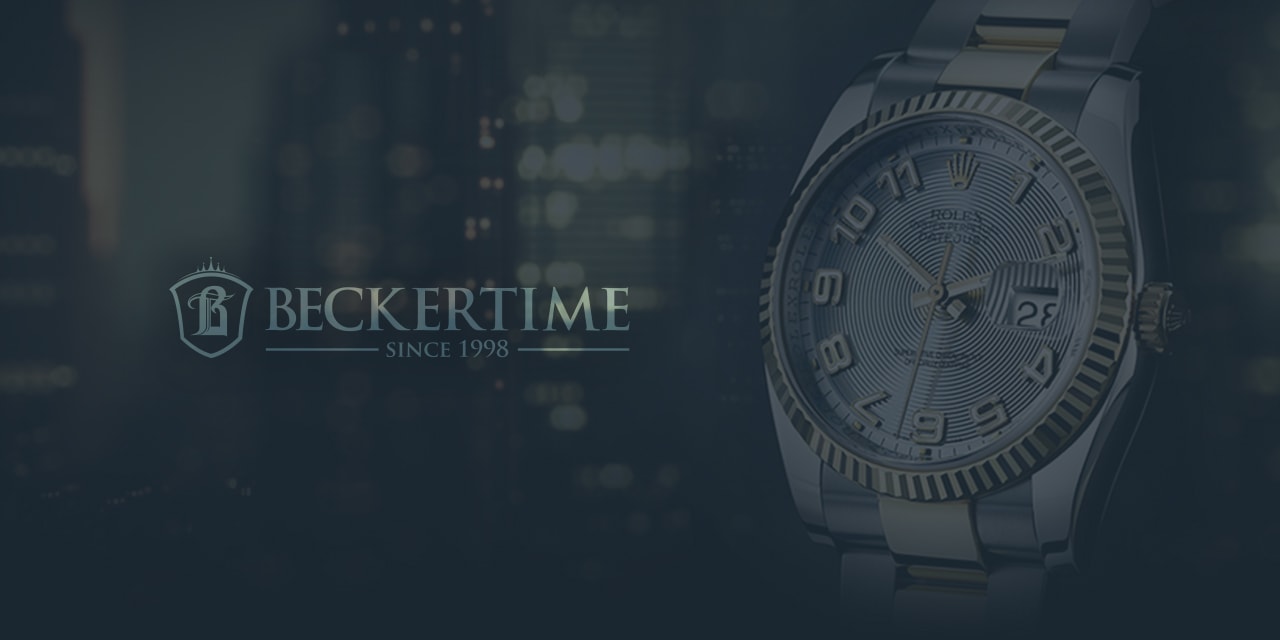 Hollywood Actresses Wearing Men's Rolex Watches
From Mark Wahlberg to Brad Pitt to Sly Stallone, we've highlighted many of the Rolex watches favored by Hollywood actors. But what about the ladies? Well, it seems that Hollywood's leading ladies wear men's Rolex watches too. What can we say, Rolex watches really are celeb favorites. Here are some of top Hollywood actresses and the men's Rolex watches they choose to wear.
Sofia Vergara's Rolex Watches
Sofia Vergara has been the highest paid television actress for the last five years thanks to her role in ABC's Modern Family as Gloria Pritchett, along with a handful of lucrative endorsement deals. Over the years we've spotted Sofia Vergara wearing different Rolex watches including a stainless steel Datejust 36 with a diamond-set bezel and a mother-of-pearl dial.
Then there are Sofia Vergara's Daytona chronographs too. She often has a yellow gold Daytona ref. 116528 on her wrist and we've seen at least two different versions—one with a black mother-of-pearl dial and the other with the so-called Paul Newman tribute dial in black, red, and white. Sofia Vergara also has a gorgeous Everose gold Daytona with a matching rose gold dial and black registers.
Jennifer Aniston's Rolex Watches
Jennifer Aniston is another famous actress that played a beloved TV character for many years. While Jennifer Aniston went on to make plenty of movies, she will forever be known as Rachel from NBC 10-year hit show, Friends.
In terms of style, the Hollywood celebrity is known for her cool, casual, and chic California vibe. And she often finishes her look off with a Rolex watch. While early in her career Jennifer Aniston wore a stainless steel men's Datejust 36, these days she's rarely seen without her yellow gold Rolex Day-Date President watch on her arm. We've even seen her wearing a very cool custom black-out Rolex Milgauss watch too. Kudos for her picking the antimagnetic watch that's not very common among Rolex's female clientele.
Charlize Theron's Rolex Watches
From The Devil's Advocate to Monster to Mad Max, movie star Charlize Theron has an impressive body of work to her name. The South African native now calls Los Angeles home and has even ventured into producing movies.
For Rolex watches, Charlize Theron opts for some interesting men's models. First, there's the hefty Deepsea dive watch with a robust 44mm Oyster case that's also thick in size thanks to the Helium Escape Valve, domed crystal, and Ringlock system. She wears it beautifully despite its robust size.
Charlize Theron's other stainless steel men's Rolex watch is an understated Datejust watch with a very wearable 36mm Oyster case. Perfect for everyday wear.
Lindsay Lohan's Rolex Watches
Although she's young, Lindsay Lohan has been a fixture in the film industry for a long time. Beginning her career starring in hundreds of nationwide commercials, the child actor soon graduated to Disney films and other Hollywood movies like the Parent Trap, Mean Girls, and Freaky Friday. These days, Lindsay Lohan the businesswoman has stepped into the nightclub industry, opening up establishments in Athens and Mykonos.
Judging from her choice in luxury watches, it's safe to say that Lindsay Lohan has been collecting Rolex watches for a while too. We've seen her wearing a range of men's Rolex watches. From stainless steel Datejust 36 watches to solid gold Day-Date President timepieces to Submariner diving watches, she has plenty. Lately, we've spotted Lindsay Lohan sporting the stainless steel GMT-Master II "Batman" characterized by its black and blue ceramic bezel—perfect for her jet-set lifestyle traveling all over the world.
Although there are thousands of beautiful Rolex watches specifically for women, these Hollywood actresses prefer to own the larger men's versions. And why not—they certainly look fabulous on them!