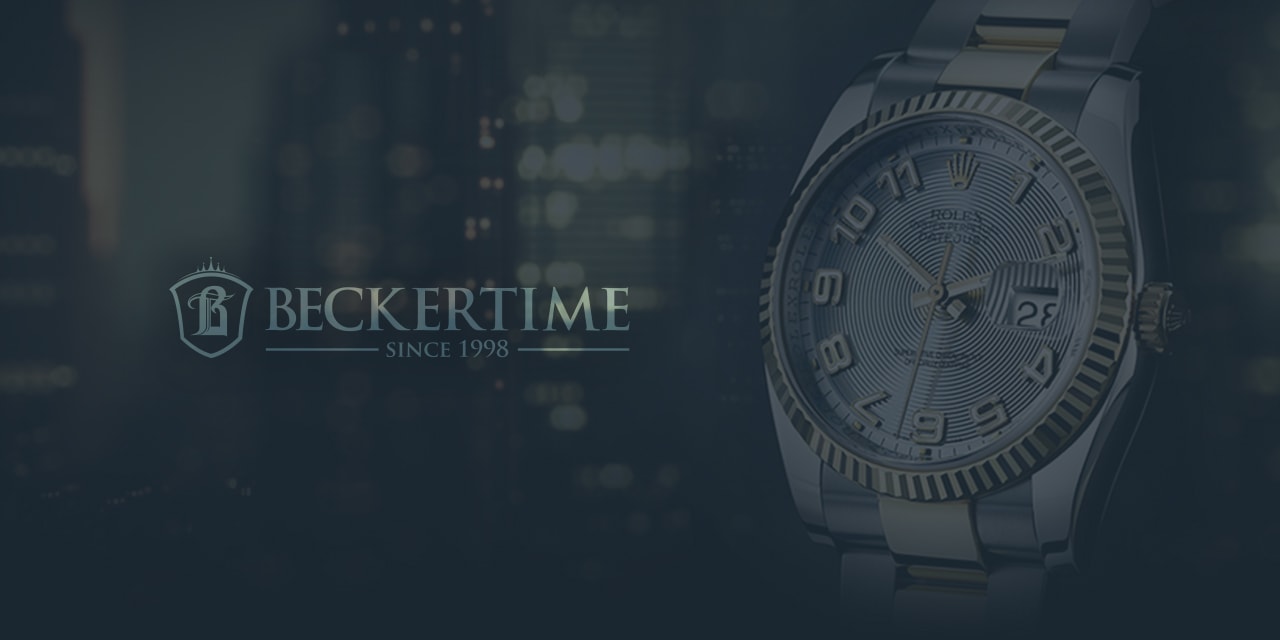 Huge Hollywood Actors and their Co-Starring Rolex Watches
Celebrities Wearing Rolex Watches
We recently covered Mark Wahlberg's fantastic Rolex watch collection, so this got us thinking about other Hollywood celebrities wearing Rolex watches. Behold five heavyweight Hollywood actors and the Rolex watches they choose to wear.
Brad Pitt's Rolex Watches
Along with being one of the most famous actors on the planet today, Brad Pitt is also a notable watch collector. He has watches from big name brands like Patek, Cartier, and of course Rolex. And his Rolex collection is no joke!
It's safe to say that Brad Pitt is a fan of a solid yellow gold Rolex watch. We've seen him wearing a yellow gold GMT-Master II with a black ceramic bezel and black dial. Plus, he was spotted wearing a yellow gold Daytona on a brown leather strap and champagne diamond dial, as well as a yellow gold Yacht-Master with a white dial. Along with the yellow gold numbers, we've also spotted a stainless steel Daytona, a platinum and steel Yacht-Master, a platinum Day-Date with an ice blue dial, and a rose gold Day-Date II President with a bronze wave dial.
Robert Downey Jr.'s Rolex Watches
A couple of years back, Robert Downey Jr. filmed a hilarious video with GQ magazine where he showed us some top timepieces from his personal collection. Naturally, there were some Rolex watches in there too—three to be exact.
Robert Downey Jr.'s box of Rolex watches includes the famous steel Rolex Submariner "Hulk," nicknamed so for its green bezel and green dial combo. There's also a steel Milgauss with the unique green "GV" sapphire crystal. And finally, RDJ also owns a custom all-black PVD GMT-Master II customized by Bamford.
Russell Crowe's Rolex Watches
Like most men, Russell Crowe likes to buy watches to commemorate special milestones in his life. Unlike most men however, Russell Crowe recently hosted a special auction called "Russell Crowe: The Art of Divorce" to sell off personal effects him and his ex-wife gathered during their marriage!
Among the more than 30 watches in the auction, Russell Crowe included three Rolex watches. Each was purchased to mark important moments in his life. There's the steel and platinum Yacht-Master that he purchased after the filming of the movie Master and Commander. There's also the platinum Rolex Cellini that he treated himself to during the filming of American Gangster. And finally, when he formed a company with his friend to purchase an Australian rugby team, he bought a yellow gold Daytona and engraved it with the name of the company and the founding date.
It's also worth mentioning that we've seen Russell Crowe wearing other Rolex watches. These include a platinum Day-Date and a steel Submariner—that are not included in the auction. We wouldn't let go of these either!
Sylvester Stallone's Rolex Watches
Sylvester Stallone has been a leading man in Hollywood for decades. It seems he's been collecting fine timepieces for just as long. In his younger days, Sly often wore yellow gold Rolex watches such a yellow gold Submariner and a yellow gold Day-Date. These days however, Sylvester Stallone is often photographed with a white metal Rolex on his wrist.
For example, we've spotted at least two platinum Daytona watches on Sly's wrist. One is the anniversary platinum Daytona with the brown ceramic bezel. The other is a diamond and platinum Daytona with a diamond pavé dial and diamond-baguette set bezel. Speaking of precious gems, we've also seen him wearing a super lavish white gold GMT-Master II with a red and blue bezel fashioned from sapphires, rubies, and diamonds! Another white metal Rolex in Sylvester Stallone's collection is the mega Deepsea dive watch. This is in stainless steel with the special James Cameron D-Blue bezel.
Aside from the platinum, white gold, and steel Rolex watches, Stallone has also been seen with the Everose gold Yacht-Master with the black Oysterflex rubber bracelet strapped to his arm.
Nicolas Cage's Rolex Watches
Nicolas Cage's taste in Rolex watches is diverse to say the least. From the super rare vintage yellow gold Rolex ref. 6062 with a triple calendar complication to a prestigious yellow gold Day-Date President to a classic stainless steel Submariner to a lavish solid yellow gold Sky-Dweller. His choice in different style Rolex watches is as wide ranging as the roles he chooses to play.
The most surprising Rolex watch we've seen Nicolas Cage wear however, is one that many have called the ugliest Rolex watch to date—the Daytona Leopard! This super flashy Daytona features a full leopard print dial, a leopard print strap, an orange sapphire-set bezel, diamond pavé on the case, and diamond indexes on the dial. Wow.
Rolex watches have long been a symbol of success and status. So it's not surprising to us that these huge Hollywood celebrities wearing Rolex watches choose to spend a portion of their generous paychecks on some amazing timepieces.
— Featured Photo Credits: Official and Fan Instagram of Celebrities in this Blog Post.