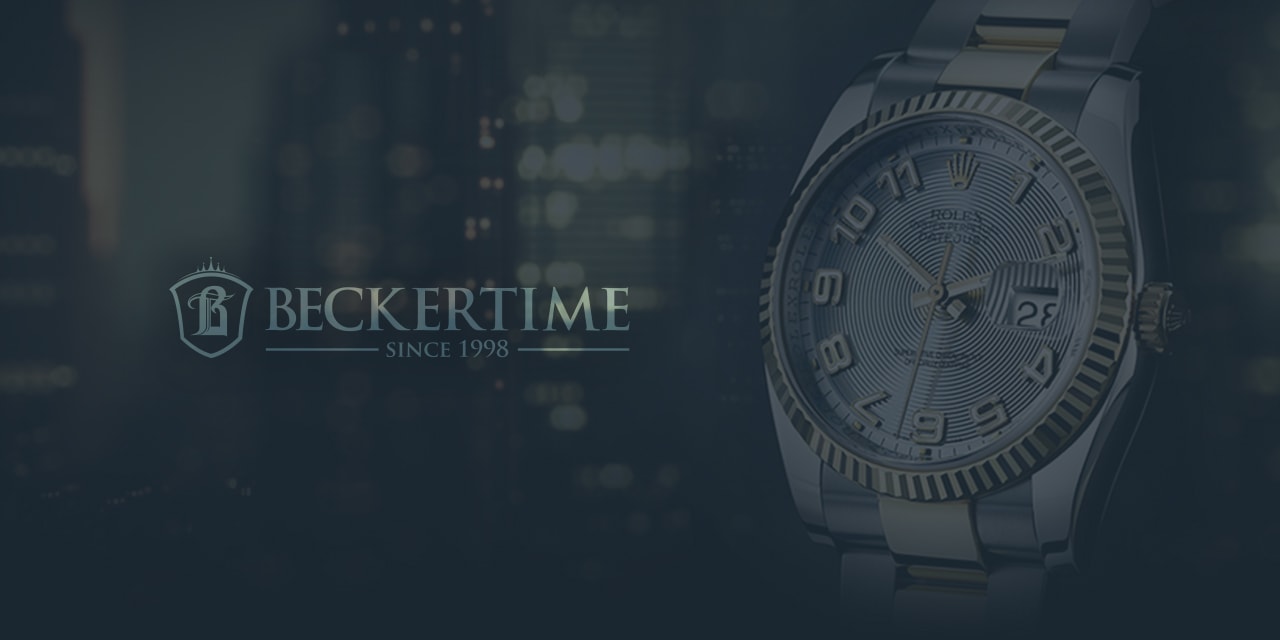 The Rolex Watches Spotted at The Masters 2019
Golf fans from around the world were glued to their TVs this last weekend to see the action unfold at Augusta National Golf Club for the 2019 edition of The Masters. And spectators were not disappointed—in what was perhaps one the most exciting golf tournament in recent history, Tiger Woods made an epic comeback to capture his fifth green jacket. The last time Tiger Woods slipped on a green jacket was back in 2005 and the last time the legendary golfer won a major tournament was in 2008 at the US Open.
Since Rolex had so many official brand ambassadors playing the Masters this year, we were also on the lookout for some awesome watches. And we're happy to report that there were plenty around indeed. Read on to see the Rolex watches spotted The Masters 2019.
Tiger Woods Wore a Rolex Deepsea D-Blue
Along with the Butler Cabin Masters Trophy in his hands and the coveted Green Jacket worn over his red Nike mock turtleneck, it was hard not to notice his the massive stainless steel Rolex Deepsea D-Blue diving watch on Tiger Woods' wrist. Indeed, this is the largest watch in Rolex's catalog, complete with a blue-to-black gradient. Tiger Woods used to wear an older Deepsea edition (with a black dial) but ever since the debut of the updated Deepsea ref. 126660 at Baselworld 2018, the famous golfer has opted for the newer version.
Phil Mickelson Wore a Rolex Everose Yacht-Master 40
Longtime Rolex ambassador Phil "Lefty" Mickelson likes to wear his watches while playing on the course and he has quite the collection of Rolex watches. At the Masters 2019, we spotted the ultra-luxurious yet sporty Everose Yacht-Master 40 on his wrist with the black Oysterflex bracelet. A great match to Phil Mickelson's all-black getup, the nautical watch's water resistance surely came in handy during the bouts of rain.
Brooks Koepka Wore a Rolex Everose Sky-Dweller
One of Rolex's newer golf ambassadors, Brooks Koepka was no doubt hoping to be the one to wear the 2019 Masters Green Jacket on Sunday. Alas, it was not in the cards for the two-time US Open and one-time PGA Championship winner this year as he tied for second place at Augusta. During his second-day roundup press interview, we spotted an Everose Sky-Dweller on Brooks Koepka's arm—the very same one he wore when he held up the Wanamaker Trophy after winning the 2018 PGA Championship.
Rickie Fowler Wore a Rolex Stainless Steel and Ceramic Daytona
Rickie Fowler was one of the players (along with Brooks Koepka, Xander Schauffele, and others) waiting outside the clubhouse at Augusta National to congratulate Tiger before the 2019 champion went in to claim his jacket. After all, these young players grew up watching the 43-year-old dominate golf during his prime and although they are technically rivals, on Sunday at Augusta these pro golfers turned into Tiger Woods fans. Like Tiger Woods, Rickie Fowler is part of Rolex's golf roster and has worn some spectacular watches over the years. For his week at the Masters, we spotted Rickie Fowler wearing his current favorite stainless steel and ceramic Daytona with a white dial.
Jason Day Wore a Rolex Stainless Steel Submariner Hulk
Jason Day had to endure some bad back issues during his time at the 2019 Masters but he still managed to tie for 5th place despite his troubles. The Australian pro and former No. #1 has typically worn a Rolex Deepsea in the past, but at the 2019 Masters we saw a gleaming steel and ceramic green Submariner on his wrist—aka the Rolex "Hulk."
Adam Scott Wore a Vintage Rolex Submariner
Adam Scott has won The Masters in the past—it was in 2013 when the Australian native captured his green jacket. He turned pro at 20 years old and joined the Rolex golf family at 21 years old. So you can imagine the Rolex collection the 38-year-old has amassed since then. However, interestingly he was not wearing a current Rolex (as is tradition) during his press interview, but it looks like Adam Scott had on a vintage Rolex Submariner. Adam Scott is not just an official brand ambassador it seems but a true watch enthusiast—nicely done!
The Masters is the first golf major of the season and we can't wait to see what Tiger Woods and his colleagues have in store for the rest of year. With an exhilarating start like this, it's sure to be an exciting year for golf.