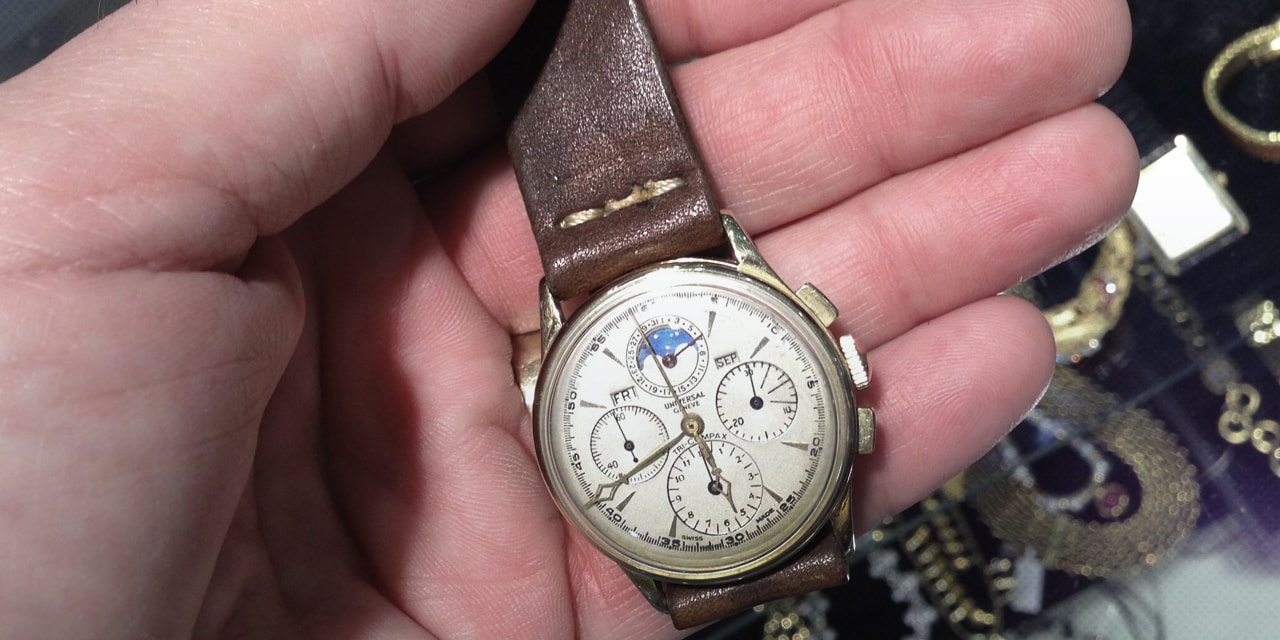 Scam: The Subtle Scam – the Frankenwatch
The third scam we at BeckerTime want to address is the frankenwatch. Mary Shelley's monster was a single human being created from using parts of many different human beings.
And that's what a frankenwatch is, a single watch made up of parts from many different models. Are those hands correct for that particular version of the Datejust or are they from a Submariner ? How about the dial? Is the movement one that Rolex originally put in that style case? What about the bracelet or clasp? How about the bezel?
If you're just using the watch to tell time, a frankenwatch will serve just fine. But when or if you go to sell it, you'll be misrepresenting it if you don't disclose (or don't know) that it's got parts not original to that particular model. Enthusiasts – especially collectors – get more than a little upset if that happens.
So you need to know which bracelet belongs on what watch. Are the hands correct? The dial? Printing, lume, and finish will combine to tell the tail.
Movements and Submariner watch bezels are a little harder to manage, particularly if the watch has been maintained by Rolex. Often, Rolex often upgrades these elements with newer, more refined replacements as a matter of course during factory service. You, as the owner, don't really get a say in the matter. In fact, it's a wonder any Bakelite bezels still exist in the wild, as the factory replaced them with aluminum as they came in.
Once again, it pays to know the minute details of the exact reference you're buying – or selling – so you can know whether you're dealing with the horological equivalent of Mary Shelley's monster.
— Featured Photo Credit: Ed Estlow for BeckerTime's Archive.