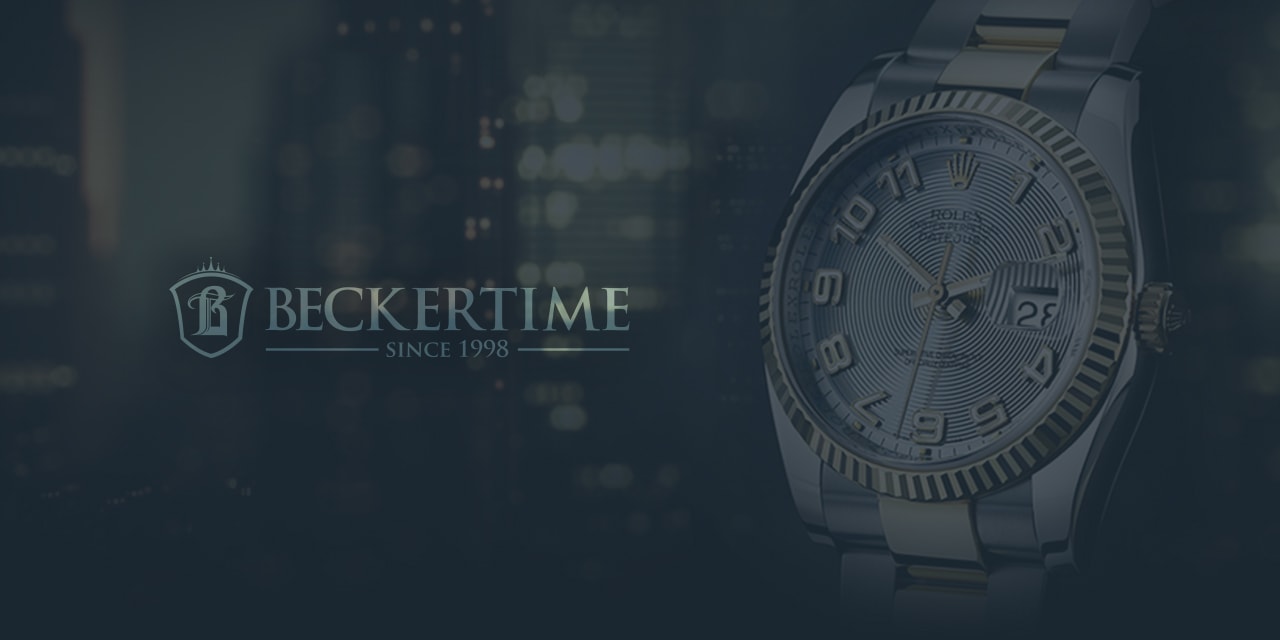 Vintage Rolex
Looking for a way to spend a fruitless and frustrating afternoon? Try getting a bunch of horology experts to agree on when they think a watch officially becomes 'vintage'.
Unlike other subjects (cars, for instance, are formally termed vintage if they were made between 1919 and 1930), there has never been a hard and fast definition where watches are concerned.
So you will come across answers ranging anywhere from pre-war, between wars, 50s, 60s, pre-quartz, post-quartz-but-not-too-post-quartz, when a watch is out of production, when it's out of fashion, when the manufacturer stops making spare parts, etc.
Others mark the cross over between vintage and non-vintage based on when a particular feature makes a first appearance—so, acrylic crystal pieces, for example, are vintage; sapphire crystal pieces are not.
Sometimes it can even be brand specific. In 1985, when the Tag Group purchased the controlling stake in Heuer and became Tag Heuer, everything made before the buy out immediately became vintage.
No Right Answer
Ultimately it all comes down to your own interpretation. Personally, I've always thought the word itself carried with it connotations of quality as well as just how much time has passed since the watch appeared. According to some people's age-based definitions, a Casio digital watch from the 80s could be classified as vintage, but is it really? Similarly, a Rolex from the 90s that had only just been discontinued might also qualify.
It is a real grey area and until that point some regimented governing body takes charge and gives us all an absolute, we're free to set whatever parameters we see fit.
So, What is a Vintage Rolex?
For the sake of argument, we've decided our own definition of a vintage Rolex is one made before 1979—and it is as good as any.
The late 70s/early 80s were certainly fascinating times for the mechanical watch industry—those manufacturers that were left anyway.
Although the quartz crisis was still ongoing, and Rolex themselves had launched two models of their own as a fight back, the worst of it was over and those who had been seduced by the cost and accuracy of electronics were starting to miss the artistry and craftsmanship of mechanical timepieces.
While 1979 might seem like a very long time ago now, leaving us with nearly 40 years of important references we can't include in our vintage category, we still have an enormous cache to choose from. The true golden ages for Rolex gave us some of the biggest names and most well-recognized forms ever to grace a wrist.
From the huge range of pre-owned timepieces we have in stock here at Beckertime, we've highlighted some of the standouts that qualify as vintage, both in terms of age as well as their matchless quality.
The Rolex Submariner
Born in 1953, the world's most iconic dive watch gives us a little over a quarter of a century of classic models before we reach our 1979 cutoff.
In that time, Rolex brought out more than a dozen iterations of the Sub, each separate reference with enough subtle distinctions too numerous to list.
As a general rule, the further back in time you go, the more valuable the piece. For instance, you would be suspiciously lucky to find an example of the very first model, the ref. 6204, for less than six figures.
However, there are some fantastic, and fascinating, versions which are stuffed full of historical significance to be had for much less.
The 'Bond' Subs
The so-called 'Bond' Subs range in price from the eye-watering to the surprisingly attainable. While the original, the big crown ref. 6538 worn by Sean Connery as he set about fixing Dr. No's wagon, is still a very expensive piece, prices for the ref. 5513 worn by Roger Moore in his first outing start at around the same as you would pay for a brand new Sub today. (It does not, sadly, include a circular saw bezel).
Its chronometer certified twin, the ref. 5512, the watch supplied to the UK's military special forces, is more expensive but also not extortionate.
The ref. 16800, the first Sub to receive a scratchproof sapphire crystal, just squeaks into our timeline. Released in 1979, as well as the new protective dial covering, it also debuted the watch's upgraded water resistance—taking it from 200m to 300m. You can find plenty of examples of this transitional but long-running reference in the sub-$10k category.
The Rolex Air-King
Along with the Datejust, the Air-King has one of the longest production runs of any of Rolex's offerings. Unchangingly modest and unaffected by fashions, even the contemporary piece you can buy today looks like a vintage watch from yesteryear.
Long thought of as an entry-level Rolex, if there is such a thing, the Air-King started life at the end of WWII. Company founder Hans Wilsdorf so admired the heroics of the British Royal Air Force that he commissioned a number of 'Air' watches to commemorate their daring feats. Of the four different models built (along with the Air-Lion, Air-Giant and Air-Tiger), only the Air-King stayed in production.
It has always been the epitome of three-hand elegance. For most of its life, a span that goes nearly unbroken all the way back to 1945, it has remained a time-only watch, with just two references in the 50s and 60s being equipped with a date function.
But even these relatively rare models, the ref. 5700 and 5701, remain extremely affordable, and the Air-King as a whole is a great favorite among collectors.
Again like the Datejust, vintage examples come with a comprehensive choice of different dial colors, and hour indexes of either baton markers or in the striking and highly legible 3/6/9 style of the Explorer.
Special Editions
Over the years there have been a number of special editions, steadily becoming increasingly sought after. Several major corporations have commissioned co-branded versions of the watch. Pan Am for one, the airline at least partly responsible for the existence of the GMT-Master, awarded their retiring pilots with Air-Kings complete with the company logo above the six o'clock position. Fortunately, the infamous Dominoes Pizza Air King, being from the early eighties, isn't classed as a vintage just yet.
Until the most recent iteration, Air-Kings have generally been 34mm in diameter, particularly small by modern standards. However, it has made the watch a real favorite among women collectors as well as men.
About as unassuming as it is possible for a mechanical watch to be, the Rolex Air-King represents the brand at its purist.
The Rolex Day-Date
It may be the flagship, the watch worn by some of modern history's most powerful and notorious figures, but a vintage Day-Date is still within reach of us ordinary mortals.
Another model with a quarter of a century of 'vintage' to choose from, the President has been produced in such huge numbers, and in such an enormous variety, that there is one out there to suit every taste and budget.
Starting in 1956, it has been at the top of the tree for Rolex ever since. It was the first timepiece ever made to display both the date and the day of the week written out in full, and throughout its long long life, it has only ever been forged from the finest precious metals.
Perhaps the biggest plus of owning a Day-Date is the agelessness of the styling. Like many of the pieces in the Rolex stable, it was a design that was perfected in every way before the watch was released, meaning that there was really nothing to do to it once it was out in the world. An example from the 50s looks almost identical to one from 20 or 30 years later; all the big alterations have gone on inside.
Ref. 18038
Of the slew of different vintage references available, the ref. 18038 remains one of the most popular. It was the model that brought the Cal. 3055, and the convenience of the Quickset feature for the date function. It also debuted the concealed Crownclasp on its President bracelet, giving the whole thing a seamless link. At 36mm, it might seem small on paper, but it wears bigger on the wrist than previous generations thanks to Rolex retiring their pie pan-type dial. Older Day-Dates typically had a dial that dropped away around the perimeter, resembling an upturned dish, and creating an optical illusion of a smaller surface area.
Buying a 1970s Day-Date is much like buying a Jaguar XK from around the same era. There is very little that dates it to the naked eye, and it will be mistaken for a far more recent model by everyone but the nerdiest of brand nerds. The ref. 18038 especially, is one of the best value for money watches around.
There will always be something special about the Day-Date. It has a history and provenance that are unique and unmatched by any other watch by any other manufacturer. In whichever of the countless different styles it comes in, understated and elegant or loud and grandstanding, nothing else makes quite the same statement.