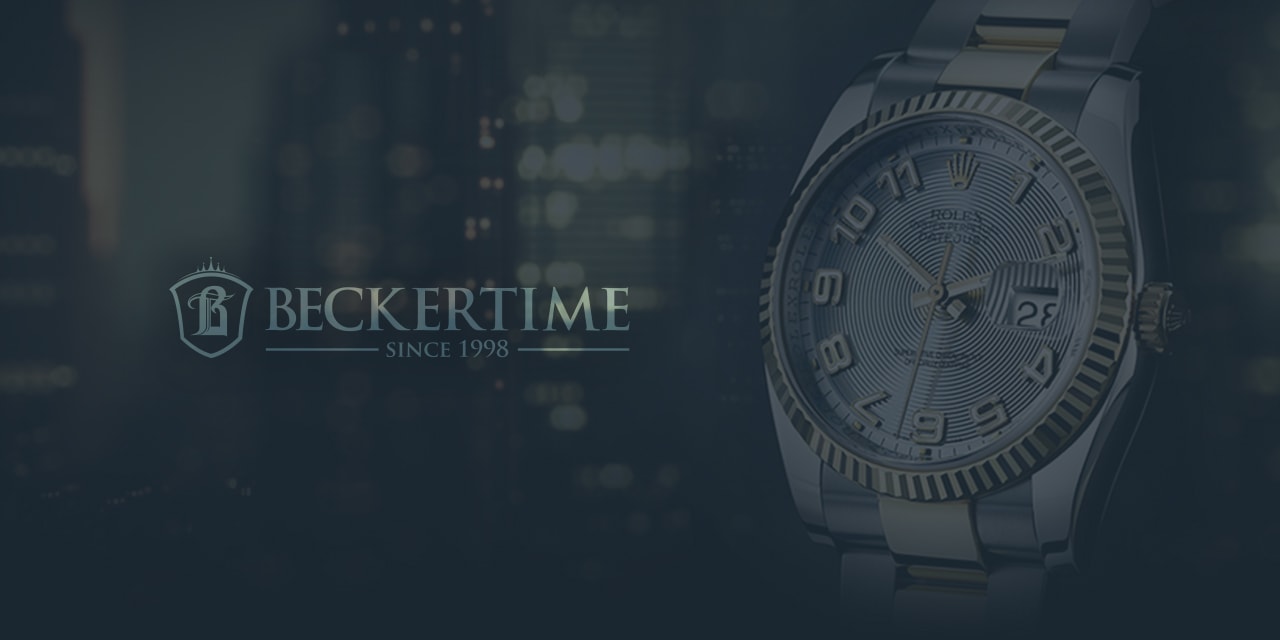 What Rolex Can Teach Us About Quality
Pre Owned Rolex Quality
What Rolex can teach us about quality is demonstrated in its position with value, integrity, and prestige. Pre owned Rolex quality has been confirmed over time. These timepieces have maintained their value and integrity over generations. Even the Rolex name is synonymous with status, style and precision. In fact, you can find an extensive selection of pre-loved Rolex watches right here at BeckerTime.
However, it doesn't always take expertise to recognize value. For instance, remember the old TV commercial for some car company that was on television years ago? It showed a guy slamming the door of the car being advertised. As a result, you could tell the quality just by slamming the door. No tinny, hollow sound came from that slam. It was a firm, solid feeling THUMP.
You can feel the quality.
After all, that's how a Rolex watch feels. Not the THUMP part. But, the solid feel. A Rolex crown works smoothly, with no fear of stripping or cross-threading as you screw it down. Winding the movement just feels right.
The bracelet fits perfectly. The clasp is firm. The ratchet mechanism is flawless. Additionally, as you look at the dial, the second hand sweeps confidently around the dial. Also, the clicks of the bezel on a Submariner or GMT are tight, precise.
Finally, take a close-up look at your watch with a loupe. The attention to detail is incredible. The lettering on the dial is exact. The finish at the corners of the case precise. Basically, there's no flaw whatsoever on the signed crown or the applied markers.
In a world of 10/10ths everywhere, the Rolex timepiece seems like an 11.
Rolex's production facility is huge and thoroughly modern. CNC (computer-numeric-controlled) machines make accurate, precise parts. Then, they assemble these by hand. Ultimately, quality is checked and rechecked numerous times during the entire process, from raw metal stock to finished timepiece.
But, isn't this what you'd expect from a brand that produces nearly 1,000,000 chronometer certifications each and every year? Pre owned Rolex quality has received global recognition for a long time. Clearly, these luxury timepieces are an investment for generations to come.
Tell us what you like about the quality of your Rolex.
— Featured and Body Photo Credits: BeckerTime's Archive.