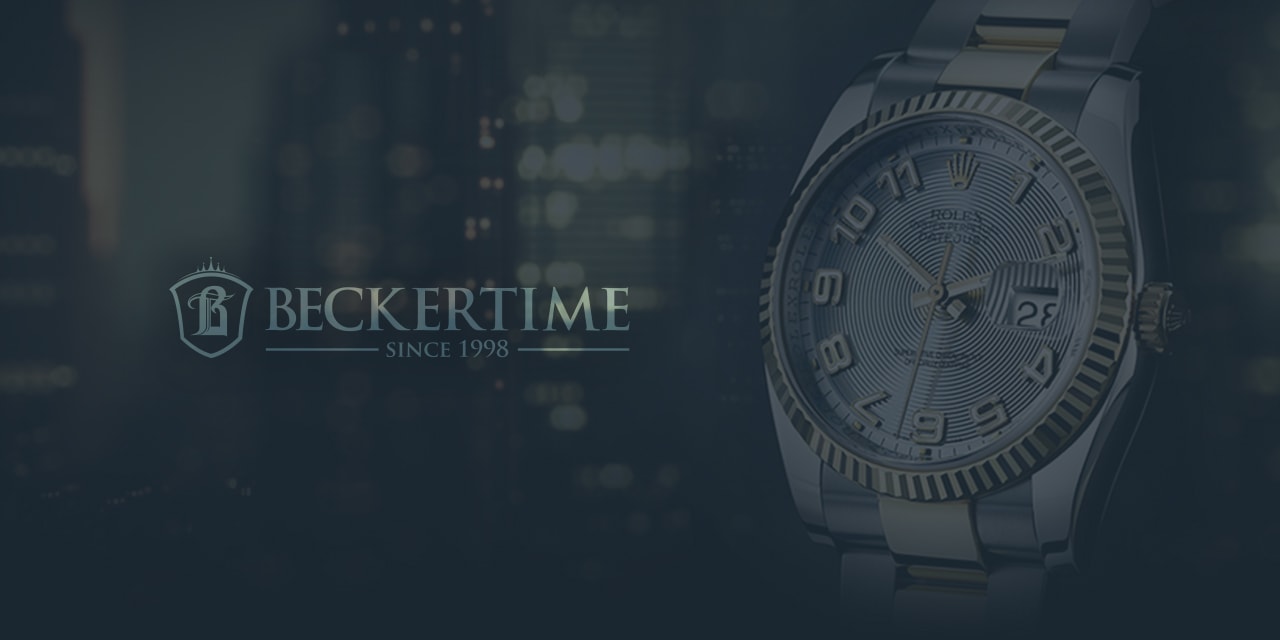 What's a Rolex Cyclops?
One pastime many watch enthusiasts do while out in public is Rolex watch spotting. While ambling down the sidewalk or watching a movie, a watch lover is always looking to see what others are wearing. Spotting a Rolex is not too difficult because there is no anti-reflective coating on the crystal. This gives it a reflection that no other watch has. On a Rolex, the reflection has one tell-tale interruption on the crystal, the Rolex Cyclops. But, what's a Rolex Cyclops? The Cyclops is an extra piece of sapphire crystal affixed to the crystal above the date window. This extra piece of crystal magnifies the date for easier reading.
Magnifies By 2.5 Times
The Rolex Cyclops crystal is an expired Rolex patent. However, it is a trademark-sign that the watch is a Rolex. Starting in 1954, the Rolex Cyclops has adorned Rolex DateJusts making the date easier to read by magnifying it by 2.5 times.
Beyond the Datejust
According to Rolex lore and history, Hans Wilsdorf's wife had difficulty reading the original date window on her watch. Therefore, Hans Wilsdorf added the magnification Cyclops to the Rolex DateJust. However, since its introduction in 1954, the Rolex Cyclops window has also adorned both dress and professional watches. The Rolex DateJusts, Rolex Presidents and Rolex Sky-Dwellers all have the Cyclops. Rolex professional models such as the Submariner, GMT, Explorer II, and the Yacht-Masters have the Cyclops as well.
The only watches that do not possess the Cyclops are watches that do not have a date such as the Explorer I and Air King, as well as the discontinued Sea-Dweller, and the current DeepSea Sea-Dweller. Both the Sea-Dweller models have thicker crystals. A Cyclops lens on a thicker crystal would magnify too much because the top of the lens is farther away from the date wheel than on standard Rolex sapphire crystals.
Antireflective Coating Below The Cyclops
On older Rolex watches with acrylic crystals, the Cyclops lens is molded and integral to the crystal as one piece. With newer sapphire crystals, the Cyclops is actually a separate piece of sapphire glued to the crystal. What is amazing is that a Rolex Cyclops on a Rolex sapphire crystal looks as one piece, but in fact they are two. Starting with the GMT 50th Anniversary edition, Rolex started applying antireflective coating on the underside of the crystal below the Cyclops for easier reading. The antireflective coating is a forklift upgrade and improvement than with the older sapphire Rolex models.
Rolex recently shows how a Cyclops crystal makes a Rolex a Rolex. The video itself is short, only 30 seconds. Other watch companies have included a Cyclops on their sport models, namely Cartier, Seiko, as well as others. But there is only one true Cyclops lens, and you will find it only on Rolex watches.