Simplicity, Thou Art a Jewel
Rolex Air King History Tells Of The Simplest Model Seen Over The Last Sixty or Seventy Years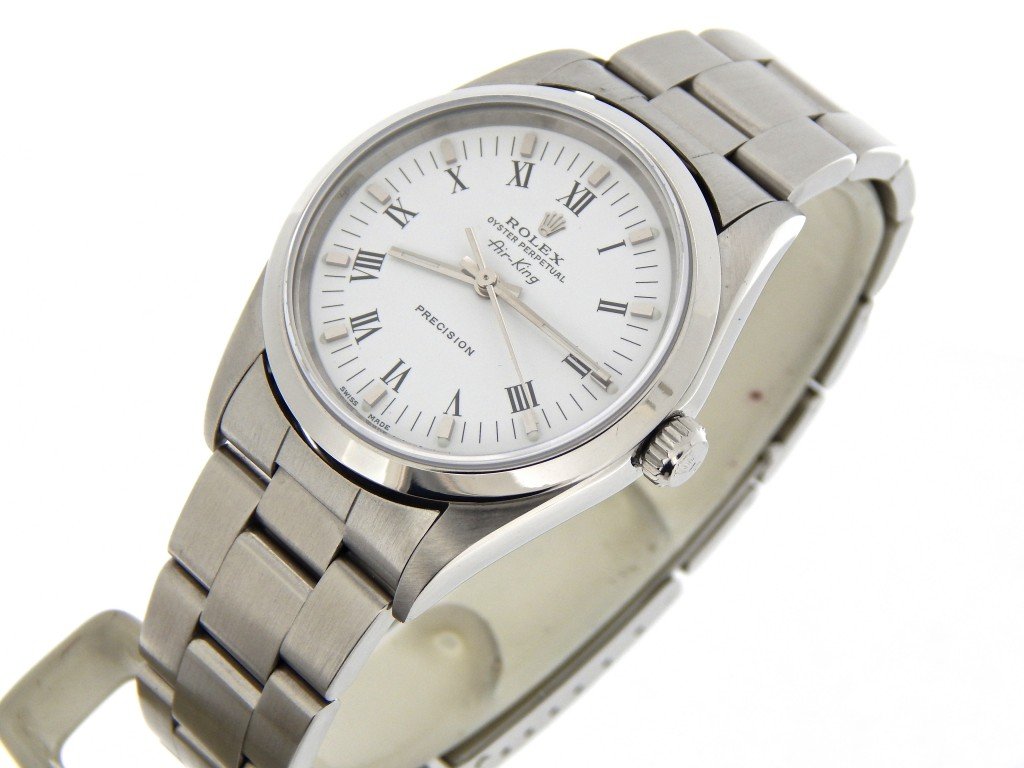 A three-hander with no date. However, they introduced a date version in 1958. That watch made use of the 35mm Explorer case, the only Air-King reference larger than the standard 34mm. Rolex Air King history currently shares the honor for longest lasting Rolex model in production with the Rolex Datejust.
Rolex introduced the Air King, ref. 4925, in 1945. During World War II, RAF (Royal Air Force) pilots had been wearing Oyster Perpetuals in lieu of their officially-issued (lower quality) watches. When word of this fact filtered through to Rolex founder Hans Wilsdorf, he created a line of "Air-" themed watches to honor those brave pilots. The Rolex Air King history tells about watches with featured names like Air-Lion, Air-Tiger, and Air-Giant. These "Air-" named watches were all part of the Air King line.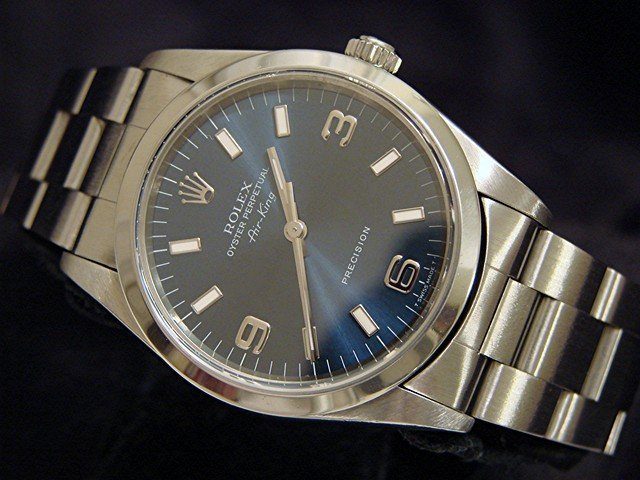 When it was released, the Air King was considered big at 34mm.  Also, commentators maintain it's sized more for a lady's wrist than a man's. Still, admirers are legion, especially those who cite the watch's longevity on the Rolex roster and its pilot watch heritage.
Engine-turned bezels came and went. Numerous dials have adorned the watch. This includes an Explorer-like 3-6-9 dial, and various colors along with differing minute and hour markers. Rolex constantly improved its movements, (a longstanding Rolex habit). They added a sapphire crystal in 1994. This year marked the first significant changes to the watch (besides ongoing dial variations) in 37 years.
In 1994 the Air-King's engine upgraded to the calibre 3000.  Six years later, this switched to the 3130. Finally, in 2007, the Air-King achieved what most of its brethren had achieved decades earlier: COSC certification.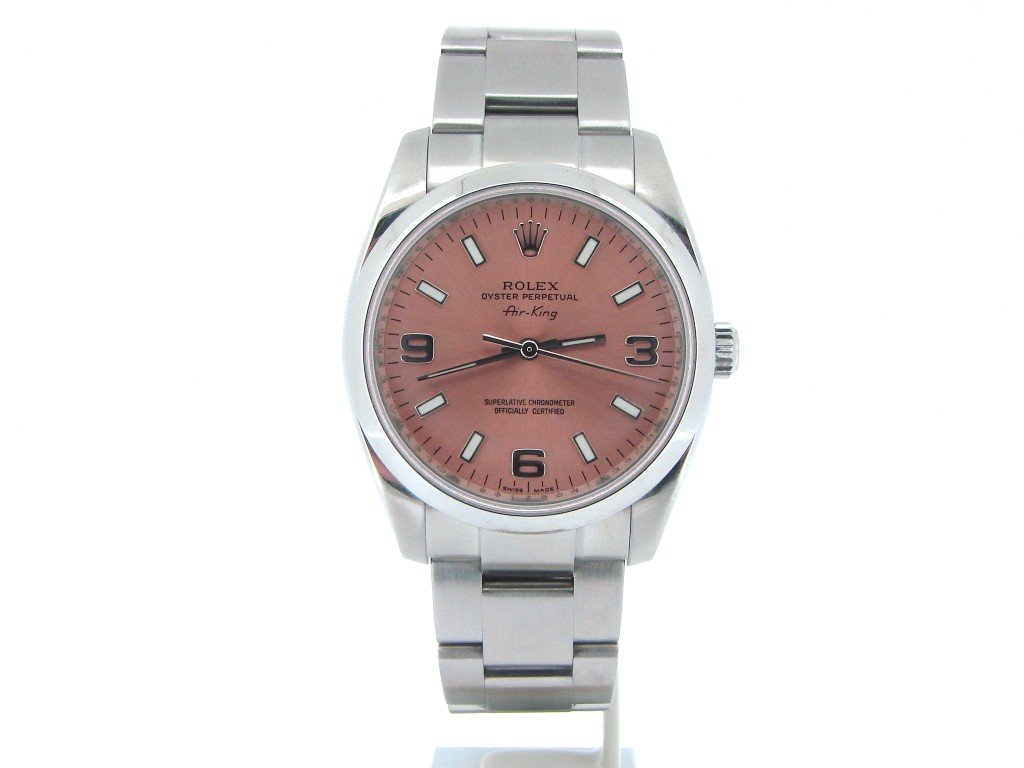 A Classic Watch With Simplicity
There is a rumor that the Air King is discontinued. However, numerous recent and vintage used Rolex Air King watches do exist. In fact, you will be able to find new pieces at your local authorized dealer. Or check out our fine inventory here at BeckerTime.
My advice to you? The Rolex Air King is a great choice.  It's a classic with the simple clean look that can fit any occasion.