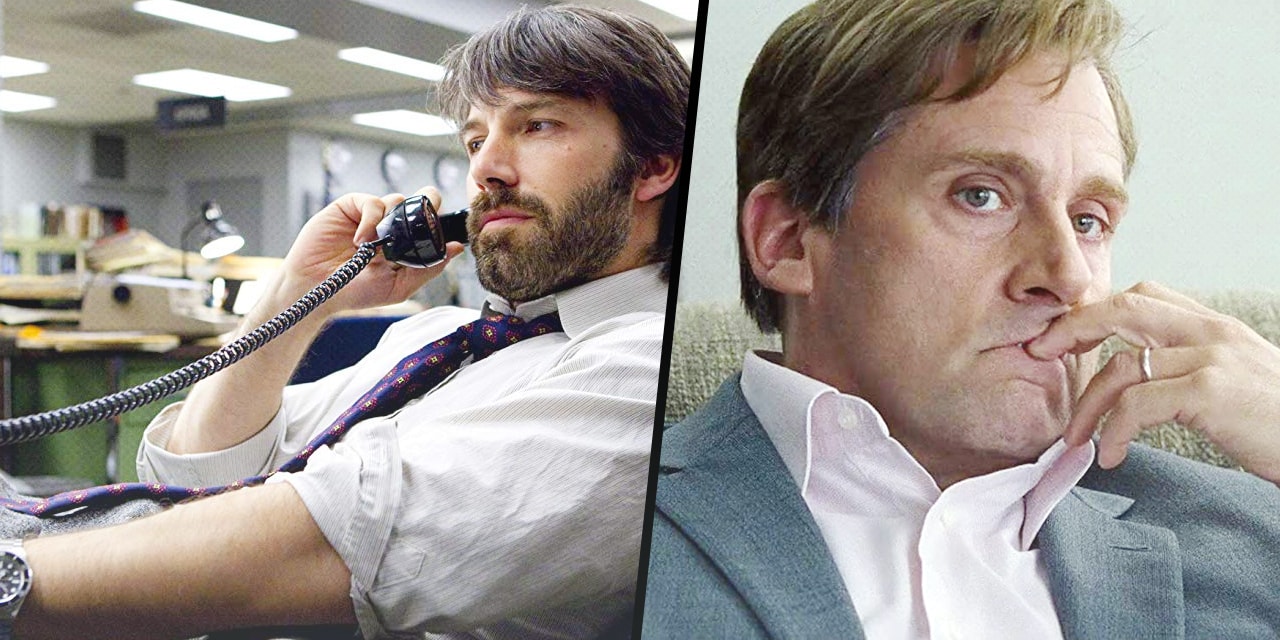 Blooper Reel: The "Wrong" Rolex Watches in Hollywood Movies
If you're anything like us, you'll be the first in the room to spot a Rolex watch in a movie. I have this annoying habit of yelling out the model and/or reference number of any Rolex I'll see on screen, much to the chagrin of anyone sitting next to me! But sometimes, Hollywood, despite their big budgets and professional prop masters, will get it wrong. Here are three examples where the Rolex watch on screen had no business being there.
The Rolex Watch in American Hustle
Released in 2013, American Hustle is a movie loosely based on the FBI ABSCAM operation of the late 1970s and early 1980s where a pair of con artists is forced to work with law enforcement. It has an impressive cast of actors including Christian Bale, Bradley Cooper, Amy Adams, Jeremy Renner, and Jennifer Lawrence. Despite its ten Oscar nominations, there's one glaring mistake we can't overlook.
In the movie, FBI agent Stoddard Thorsen (played by actor Louis C.K. who wears a steel Submariner in real life given to him by comedian Chris Rock) rocks a full gold GMT-Master II ref. 116718LN. Never mind that it's hard to believe that an FBI agent can afford a watch like that on his salary, but this particular GMT-Master II with a Cerachrom ceramic bezel wasn't introduced until 2005—several decades after this movie takes place!
The Rolex Watch in Argo
Based on a true story and directed by Ben Affleck, the 2012 movie Argo tells the tale of how six Americans managed to avoid capture when Iranian activists stormed the American embassy in 1979. The band of six hid in the home of the Canadian ambassador while waiting for a plan from the CIA to get them out of Iran without being caught. The man in charge of the mission was CIA operative Tony Mendez, played by Affleck.
While the movie is thoroughly gripping and went on to win three Oscars that year including one for Best Picture, we couldn't help but notice the obvious mishap on Affleck's wrist. His character, Tony Mendez, was clearly wearing the Rolex Deepsea ref. 116660. Although a fantastic watch, this hefty DSSD dive watch didn't come out until 2008. That's almost 30 years after the Iran hostage crisis began.
The Rolex Watch in The Big Short
The Big Short movie is also based on real-world events, but this time about more recent ones. In 2005, hedge fund manager Michael Blurry, played by Christian Bale in the movie, recognizes that the American housing market is headed for some troubling times and bets against it for profit. Another character that made big money betting against the market was Mark Baum (based on the real-life hedge fund manager Steven Eisman), portrayed by actor Steve Carell.
Although the movie manages to explain complex financial structures in an easy-to-understand manner, there's a slight wristwatch detail the crew missed. And we're not talking about Anthony Bourdain's sleek stainless steel Datejust with the blue dial that he's wearing when he compares the financial markets to rotten fish—that one is fine. As is the Oysterquartz we also spotted in the movie. We're talking about Steve Carell's Submariner ref. 116610 with the black Cerachrom ceramic bezel. As many of you know may know, Rolex launched that particular Sub in 2010—a few years after the crash.
With all the moving parts it takes to make a great film, a seemingly small detail like a watch can get overlooked. However, if anyone over at Hollywood needs a Rolex expert to consult on what watches would be appropriate to star on screen, the team at BeckerTime would be more than happy to help!
— Featured Photo Credits: IMDb Screen Captures of Movie Scenes in this Blog Post.