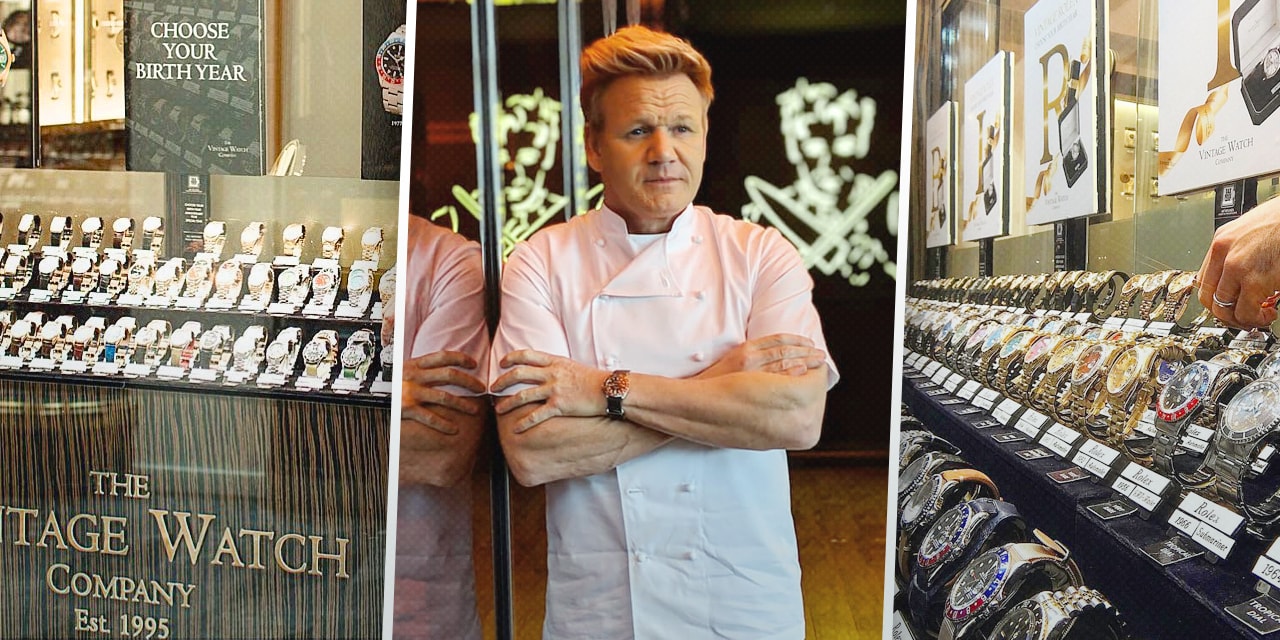 Gordon Ramsay prepares his own Rolex treat
Over the winter holidays television chef Gordon Ramsay left  holiday shopping to his wife Tana to dive into one of London's premier vintage watch stores and purchased a rare Rolex Submariner valued at over $24,000. According to British tabloid, The Sun and The Huffington Post, Ramsay was holiday shopping with his wife Tana, but left her to continue holiday shopping while he stopped into one of London's premier vintage watch retailers, The Vintage Watch Company.
Ramsay is often seen sporting Rolex watches in his cooking shows and is a long time fan of the brand. The Sun article continues that Victoria Beckham is a frequent visitor to The Vintage Watch Company and husband David Beckham is a Rolex fan as well. Ramsay and Beckham are seen comparing Rolex watches at Los Angeles Laker games.
London's Vintage Watch Company is one of the rare retailers that specialize in vintage Rolex watches exclusively. The Vintage Watch Company was established in 1995 and is located in the Burlington Arcade just off the upscale New Bond Street in the heart of downtown London. New Bond Street is London's version of Beverly Hill's Rodeo Drive dotted with elite clothing, jewelry, and watch retailers.
Rolex is a popular brand among television personalities such as television chef Emeril Lagasse, and news correspondents Brian Williams, Scott Pelley, and Anderson Cooper. Unlike these celebrities, Ramsay zeroed in on a vintage Rolex Submariner rather than a new model that could have been purchased from an authorized dealer on New Bond Street. The appeal of vintage Rolex watches is on the rise as noted in the mainstream media. Forbes has a great article discussing the three basic levels of Rolex appreciation. Jack Forster, Forbes contributor and Revolution Magazine Editor in Chief, lays out the various appreciation levels for Rolex watches ranging from "Rolex is for Suckers" to "Rolex is the Best for diehard collectors."
With Ramsay purchasing a vintage Submariner rather than a ceramic bezeled, Parachrom Blu, Chromolite packed new Submariner shows that Rolex owners certainly move through the various stages of Rolex appreciation. Ramsay's Submariner purchase certainly falls into what Forester refers to as Subtype A –the diehard Rolex collector who has, "discovered in Rolex a history they admire and a sense of connection to a certain spirit of uncontrived, utilitarian honesty that at its best is….uncontrived, utilitarian and honest…"
— Featured Photo Credits: Official Instagram of Celebrities in this Blog Post.