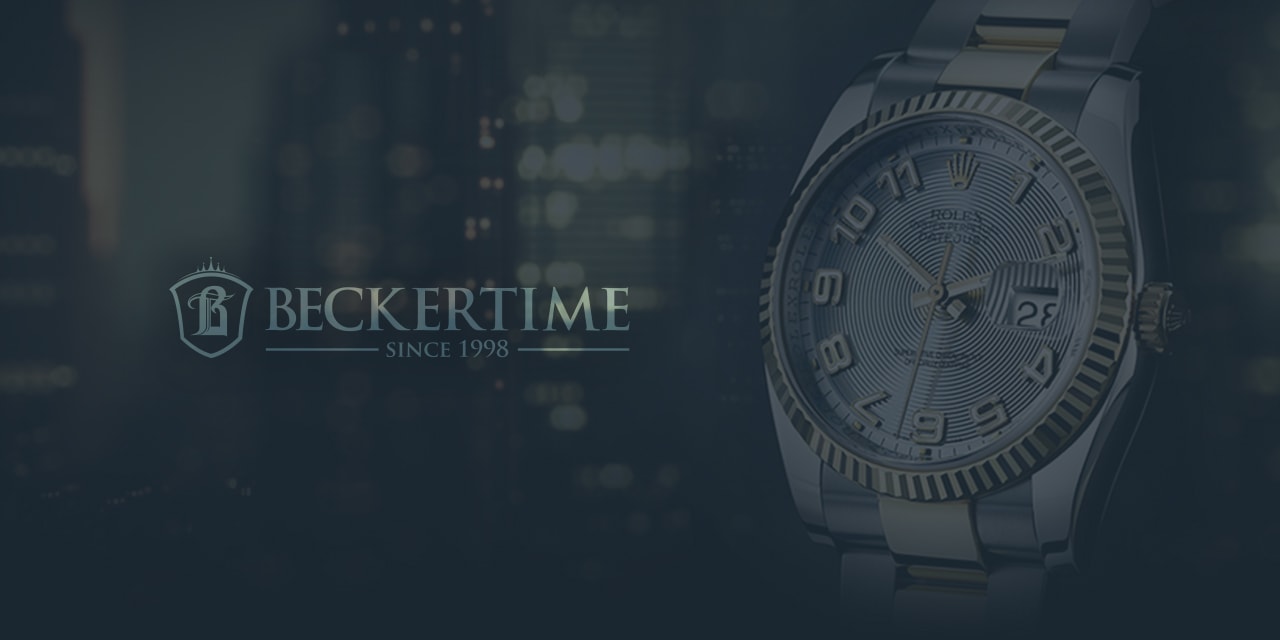 Part I: Which of the Highest-Paid Athletes Of All Time Wear Rolex Watches?
Late last year, Forbes published an article titled, The 25 Highest-Paid Athletes Of All Time. So naturally, we wanted to dig into the list to find out which of these athletes wear Rolex watches. Unsurprisingly, most of them do! So much so, that we had to break this article into three parts to cover 15 athletes out of the total 25. Let's get right to it and find what which Rolex watches these five ultra-wealthy sportsmen love to wear.
#21. Derek Jeter Career earnings: $490 million
Positioned at #21 on the list, former New York Yankees baseball player Derek Jeter has banked $490 million in career earnings. The 14-time All Star is now the CEO and part owner of the Miami Marlins MLB team.
No longer wearing the famous striped uniform of the Yankees, Derek Jeter chooses to wear an Everose Rolex Daytona with a black ceramic bezel and matching black leather band as he navigates the management side of baseball.
#20. Manny Pacquiao Career earnings: $510 million
With career earnings of $510 million thanks in part to a one-time fee of $125 million for a 2015 fight with Mayweather, Filipino boxer Manny Pacquiao ranks #20 on Forbes' list. It's no secret that the famed boxer likes to spend some of his wealth on expensive watches, most notably Rolex.
We spotted Manny Pacquiao wearing a number of different Rolex watches including a yellow gold Yacht-Master II, a diamond and black sapphire GMT-Master II SANR, and a yellow gold Day-Date President. A few years ago, the boxer took to his social media platforms to ask fans to help him find a Rolex that he left in a bathroom while washing his hands. The Rolex was a vintage yellow gold Daytona with a diamond pavé and baguette-diamond bezel worth about $585,000 at the time. Offering a reward of about $95,000, Manny Pacquiao thankfully recovered his cherished Rolex.
#18. Jeff Gordon Career earnings: $525 million
Legendary NASCAR racer, Jeff Gordon boasts career earnings of about $525 million, positioning him at #18 on the list. While he was at one time a TAG Heuer brand ambassador, last year he won a Rolex watch that only a select few have.
After claiming victory at the 2017 Rolex 24 at Daytona alongside his teammates Ricky Taylor, Jordan Taylor, and Max Angelelli, Jeff Gordon took home a two-tone Rolex Daytona especially engraved with the race logo and "WINNER" on the caseback.
#17. Alex Rodriguez Career earnings: $575 million
With 22 seasons in Major League Baseball under his belt, Alex Rodriguez played for the Seattle Mariners, the Texas Rangers, and the New York Yankees. Despite his performance-enhancing drugs scandals, A-Rod still managed to pocket career earnings of $575 million thus far. Along with lavish properties and expensive art, the former Yankees also loves to spend his cash on luxury watches such as Rolex.
We've seen Alex Rodriguez wearing many different Rolex timepieces on his wrist throughout the years including a platinum Day-Date President, a yellow gold Day-Date President with a black dial, a white gold Daytona with a black leather strap, a stainless steel Daytona, a yellow gold GMT-Master II, and a yellow gold Yacht-Master—just to name a few!
#15. Roger Federer Career earnings: $675 million
Tennis champ Roger Federer has been playing professionally for over two decades and has won an incredible 98 career titles during that time. For all his efforts, Roger Federer is listed as the 15th highest paid athlete of all time on Forbes' list with career earnings of $675 million.
As for Rolex watches, given that Roger Federer has been a longstanding brand ambassador of the Swiss watchmaking giant, it comes as no surprise that he has worn some of the best watches the brand has to offer. From the stainless steel Sky-Dweller to the platinum and ceramic Daytona to the yellow gold GMT-Master to the steel Submariner "Batman" to the Datejust II "Wimbledon" to a slew of Day-Date Presidents, the list of Rolex watches seen on Roger Federer's wrist is almost too long to go through. However, one especially notable piece in his Rolex collection is a vintage 1981 Daytona ref. 6263 made the same year he was born, given to him by his wife Mirka Federer on his 30th birthday.
That wraps up the first chapter of our three-part series about the Rolex watches worn by the highest paid athletes of all time. But stay tuned for Part II where we explore the Rolex timepieces of the following five sportsmen on the list.