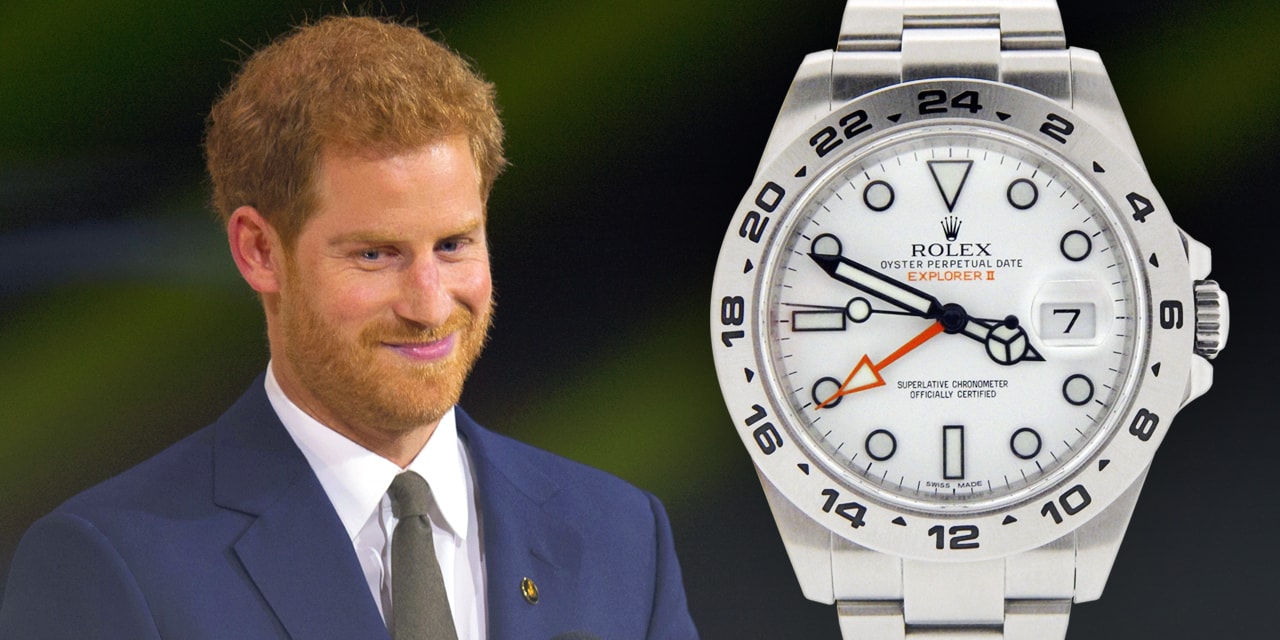 Prince Harry and his Rolex Explorer II
With the Olympics and all eyes on London, we know of at least one Explorer II (216570) being worn there by no other than Prince Harry. For years Prince Harry was seen sporting a white face (polar) Explorer II both a 16550 and now the orange 24 hour hand 216570.
Why Rolex?
As the son of Charles, Prince of Wales and Princess Diana, Prince Harry could select any watch in the world. Of all the younger members in the Royal Family, Prince Harry has the most military experience serving in Afghanistan and promoted to Captain, so one would think he recently chose an Explorer II 216570 because of its utility and durability. Prince Harry wore an older 16550 for many years prior to the 2011 Basel release of the 216570.
The Explorer series of watches were initially an outgrowth of the 36mm Rolex Precision series of watches back in the 1950's, but rather than possessing the elegant look of a dress watch, the Explorer series was designed to be easily read, bold, and the early Explorer watches were said to be lubricated with special oil that would survive freezing to hot temperature swings. This was of course at a time before synthetic oils when petroleum based lubrication degraded quicker especially with wild temperature changes.
In 1971, the Explorer II reference 1655 was released and it possessed the same shape as the ever-popular Submariner and GMT's. The Explorer II 1655 had a larger 40mm case, a date feature, and incorporated the 24 hour hand found on the GMT series of watches. What makes the Explorer II stand out as it did in 1971 and as it does today is the fixed 24 hour bezel that has recessed numbers and can be felt by finger pressure. The Explorer II was designed for cave explorers and the fixed bezel allows cave explorers to discern whether it was 0700 in the AM or the 1900 in the PM as there is no sunlight in caves. Additionally, the 216570 and the original 1655 possesses a bright orange 24 hour hand that distinguishes it from the GMT's and the 16550 24 hour hand. A great discussion from the Prodigal Fool discusses the differences between the Explorer II models below.
The Explorer II incorporates the best of the city / dress world and the qualities that make it a true tool watch. As an all steel watch, with an all steel bezel, the Explorer II works with a day-to-day business suit, yet it is tough enough for caves, diving to 100 meters, and all round exploration no matter your setting. Princess Diana described Prince Harry as "very artistic and sporty" and perhaps the reason he is drawn to the Explorer II.
— Featured Photo Credits: Wikipedia (cc).