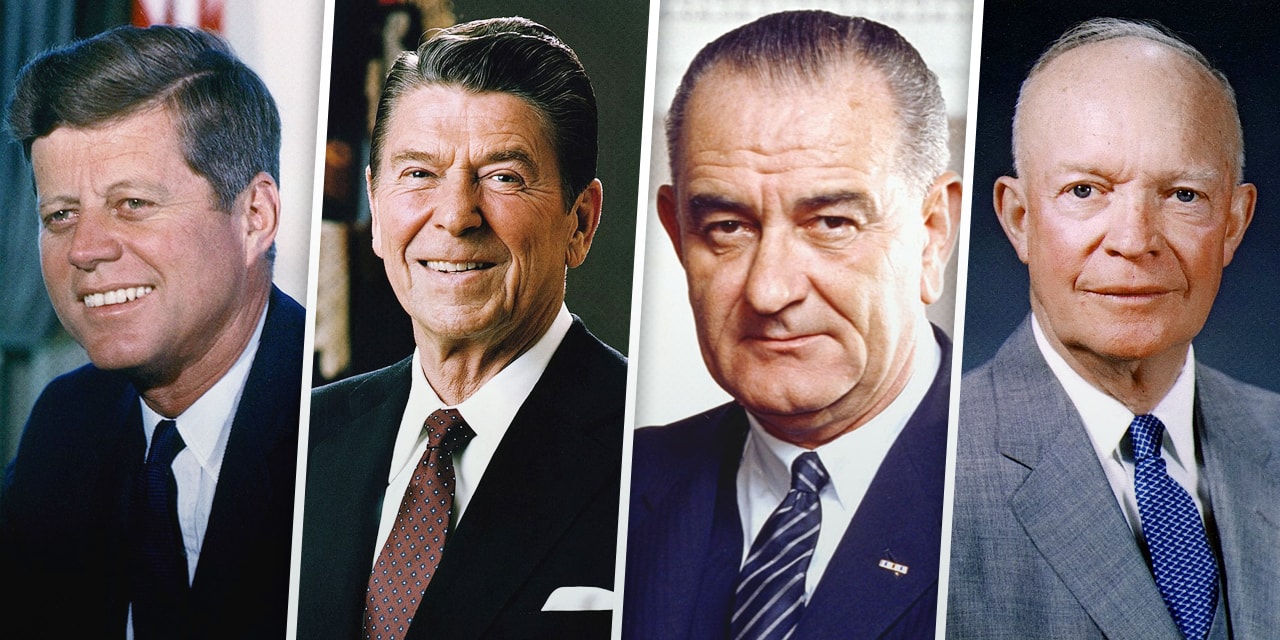 Rolex and the U.S. Presidents
Being President of the USA has always looked like a pretty lousy job to me. Sure you get to live in big house and all, but does that really compensate for all the stress? Every tiny detail of your life, and every decision you make, is endlessly scrutinized, and you live under constant attack from all sides; from political rivals to late night talk show hosts, it seems like the whole world is queuing up to take pot-shots at you. And then, of course, there are the crazies who take literal pot-shots.
No, leader of the free world is not the gig for me, you'll be dismayed to hear.
Maybe back in the day it was a more tempting proposition. Before 1966, sitting Presidents were free to accept whatever gifts came their way. The world's finest luxury brands would be desperate to get their products to the White House to receive the official seal of approval—there were few better ways to elevate their status in front of the general public. But the Foreign Gifts and Declarations Act put a stop to that, and now anything worth more than $375 is either given away or else stored in the National Archives. The President is given the opportunity to look at what he would have received before it gets spirited away (gee, thanks!)
That measly spending limit obviously rules out receiving high end watches, but that hasn't stopped several incumbents from wearing some fascinating timepieces. And as you would expect, Rolex features heavily on the wrists of a number of commanders-in-chief.
Below, we take a look at the history of U.S. Presidents and the world's leading watchmaker.
Dwight D. Eisenhower
Rolex wrote the book on marketing. From their earliest days, they recognized the value of aligning their watches with the most important and influential figures of the time.
It started with Mercedes Gleitze and her English Channel swim and is still going strong today, with the numerous brand Ambassadors.
In 1950, the 150,000th model rolled off the Rolex production line, and to commemorate the achievement it was sent to Eisenhower, at that time the NATO Commander in Chief of Europe.
It was a similar situation with their 100,000th piece, which they had gifted to Winston Churchill a few years previously.
Both men received a Datejust; Churchill's in rose gold and Eisenhower's in 18k yellow. On the case back of the general's watch were engraved five stars to denote his military rank, along with his initials and the date—DDE 12-19-1950.
When he took up residence in the White House in 1953, he became the first U.S. President to own a Rolex, and it led to a certain amount of confusion. Appearing on the cover of LIFEmagazine, the watch received a great deal of attention. 'The President's Rolex' became a term bandied around, and 'The 'President later became the nickname for the Day-Date model. Over the years, the lines have blurred and Eisenhower has become closely associated with the Day-Date, even though he never wore one.
John F. Kennedy
Taking the prize as the President who owned his Rolex for the briefest amount of time, JFK's Day-Date was given to him in 1962 when he had barely had time to settle in to the job.
Unlike post-1966, there was no problem with him accepting the watch as a gift; the drawback was all down to just who gave it to him.
Kennedy received the yellow gold piece on May 29th, his 45thbirthday, and on the back an inscription read 'JACK, with love as always, from MARILYN'.
The Marilyn in question is, of course, Marilyn Monroe, the legendary movie star and Kennedy's alleged mistress.
As the story goes, Monroe sent the watch to the President's assistant to give to him. Terrified of the scandal, Kennedy apparently took one look at it and told his aide, Kenneth O'Donnell, to 'Get rid of it!'
Get rid of it he did, but the watch resurfaced again in 2005 when it sold at auction for $120,000.
Lyndon B. Johnson
Following JFK's untimely demise, next to take up residence was Johnson and he became the first to wear, if not the first to own (however fleetingly), the Rolex Day-Date.
Photographed with it often, it was LBJ who earned the watch its 'President' label, and he wore it on its specially created three-link band which, just to further muddy the waters, is officially called the President bracelet!
However, as a son of the Lone Star State, Johnson also became indirectly responsible for another nickname for the yellow gold version of the model—the Texas Timex.
The 36thPresident was actually something of a watch enthusiast, and was known to give away Rolexes to various dignitaries. In his later years he was plagued by a nearly endless succession of health problems, and one of the last people to receive such a present before he died in 1973 was his cardiologist, J. Willis Hurst, who had been Johnson's physician since he suffered a heart attack in 1955.
Reagan and the Start of the Modern Era
With the introduction of the strict new rules on the value of gifts, there have been fewer and fewer Rolex watches gracing the corridors of power.
The last one found on a serving President belonged to Reagan, who wore a steel Datejust he bought himself.
With his successors keen to portray an image of 'all in this together', the watches of modern day Presidents have been conspicuously unshowy. Clinton wore an actual Timex, rather than a Texan one, and turned down the free Rolex offered to him by the manufacturer.
Obama famously wore a $300 Jorge Gray 6500 presented by his secret service detail, although he has been seen sporting a Cellini model since he left office.
Hillary Clinton, during her unsuccessful campaign, was often seen wearing a Rolesor Lady-Datejust and is known to also own a 36mm Day-Date. What would have happened to those had she made it to the top job I guess we'll never know.
And as for the Donald? Well 45 certainly doesn't make it easy to spy what's on his wrist. His shirts always seem to have extra long sleeves, disguising whatever's underneath. A couple of paparazzi shots from the golf course reveal what appears to be a yellow gold Datejust or Day-Date but no one seems to be able to pinpoint that with any more detail.
But as we know, Trump certainly has a taste for the finer things in life, and golden things at that. So the President wearing a President would be very much in character.
— Featured Photo Credits: Wikipedia Bio's of Presidents in this Blog Posts.