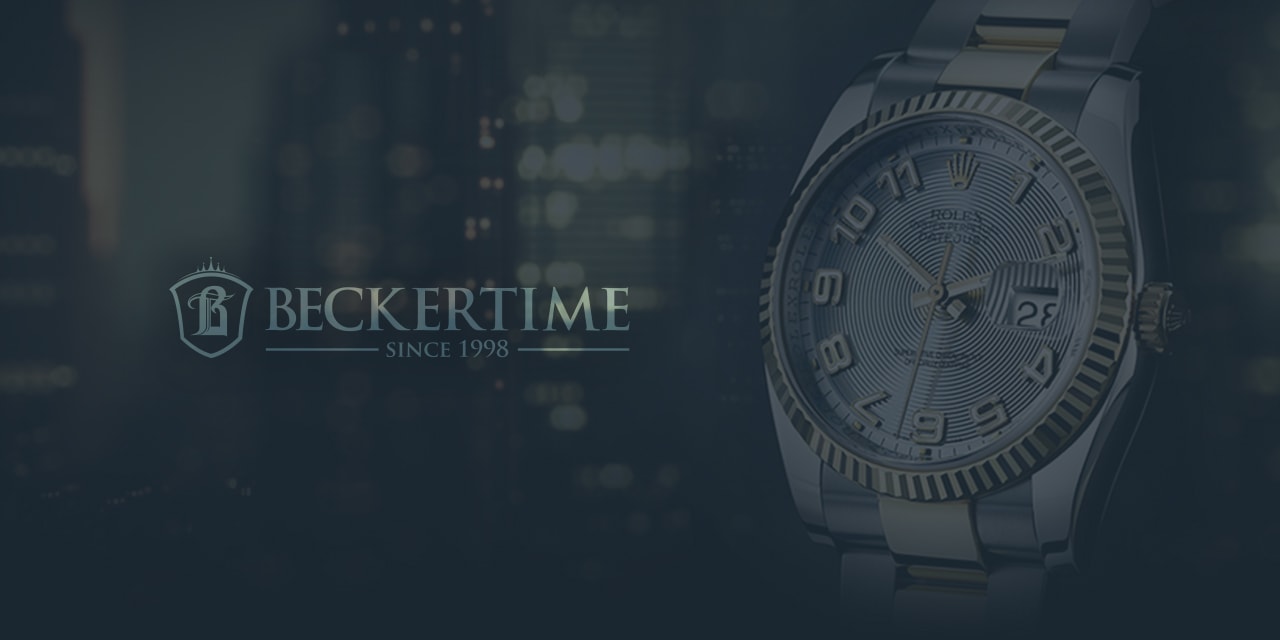 Rolex Watches Starring in HBO Television Shows
HBO has had an awesome track record of making must-watch TV. From classic dramas like The Sopranos to modern-day comedies like Silicon Valley, the famous cable network has a little something for just about anyone. If you've watched as much HBO as we have, you'll start to notice that there are a whole bunch of Rolex watches that appear on the shows. Join us as we show you a few of them.
The Rolex Watch in Silicon Valley
HBO's Silicon Valley will be airing its sixth season sometime next spring and it's currently one of the network's most popular shows. The show follows the lives of a group of tech geeks as they try to navigate the complex startup world in San Francisco's Silicon Valley.
One of the funniest characters on the show is Erlich Bachman—played by comedian T.J. Miller (who has since left the show). While his clothes and persona may be questionable, Bachman does sport a very cool Rolex sports watch on his wrist—the stainless steel Submariner with the green dial and bezel often referred to as the Rolex "Hulk." That watch choice helps us overlook his otherwise I-just-jumped-out-of-bed scruffy style.
The Rolex Watches in Treme
Set in post-Katrina New Orleans, the now-defunct Treme show gives us a glimpse of residents trying to get their lives back in order after the tragedy. While the hurricane decimated the city's infrastructure, it didn't do much to dampen the spirit of the lively town, as illustrated by everyone's eagerness to get right back into the swing of music, dancing, and parades.
One of the main characters of the show is trombone player, Antoine Batiste, played by Wendell Pierce. Although in the first season we see Batiste struggling to pay for cabs as he goes from gig to gig, he has on his wrist a two-tone Rolex Datejust with a diamond dial. In the HBO official press images of Treme, Batiste is even wearing a stainless steel Rolex Submariner as he grasps his beloved trombone. A great pair of Rolex watches for a talented and hardworking musician!
The Rolex Watches in Entourage
It's no secret that HBO has a knack for showing us a side of society that we may not otherwise see every day. Take for instance their highly popular show, Entourage, which ran for eight seasons before finally coming to an end in 2011. Entourage is loosely based on Mark Wahlberg's rise to fame and the band of friends he has by his side.
Mark Wahlberg served not only as inspiration for the show, but also as executive producer, and as we've highlighted before, he has a real love for expensive watches—particularly Rolex timepieces. So it comes as no surprise we see a lot of nice watches on the show from Patek Philippe to Audemars Piguet to Cartier to Panerai to Rolex. Eric Murphy, played by Kevin Connolly, for example, wears a stainless steel Daytona followed later on by a more expensive Everose gold Daytona. There's also the episode where a film investor gives "party favors" to the group of friends in the form of yellow gold Day-Date President watches with diamond-set bezels. It's nice having friends in high places!
The Rolex Watches in The Sopranos
One of HBO's most successful series of all times and often referred to as one of television's greatest show ever, The Sopranos shocked, delighted, and kept audiences on their toes for six dramatic seasons. The show tells the tale of New Jersey-based mobster Tony Soprano, played by the late James Gandolfini, and his how he handles his business and personal life.
Soprano almost always had on a yellow gold Day-Date President on—the perfect watch for the patriarch. His wife, Carmela Soprano also often wore a Rolex, but a ladies' two-tone Datejust. Throughout the series, there were plenty of other Rolex watches, which were almost always of the solid yellow gold kind.
Next time you turn on HBO to tune into one of their shows, see if you can spot a Rolex watch or two—there are plenty of them out there!