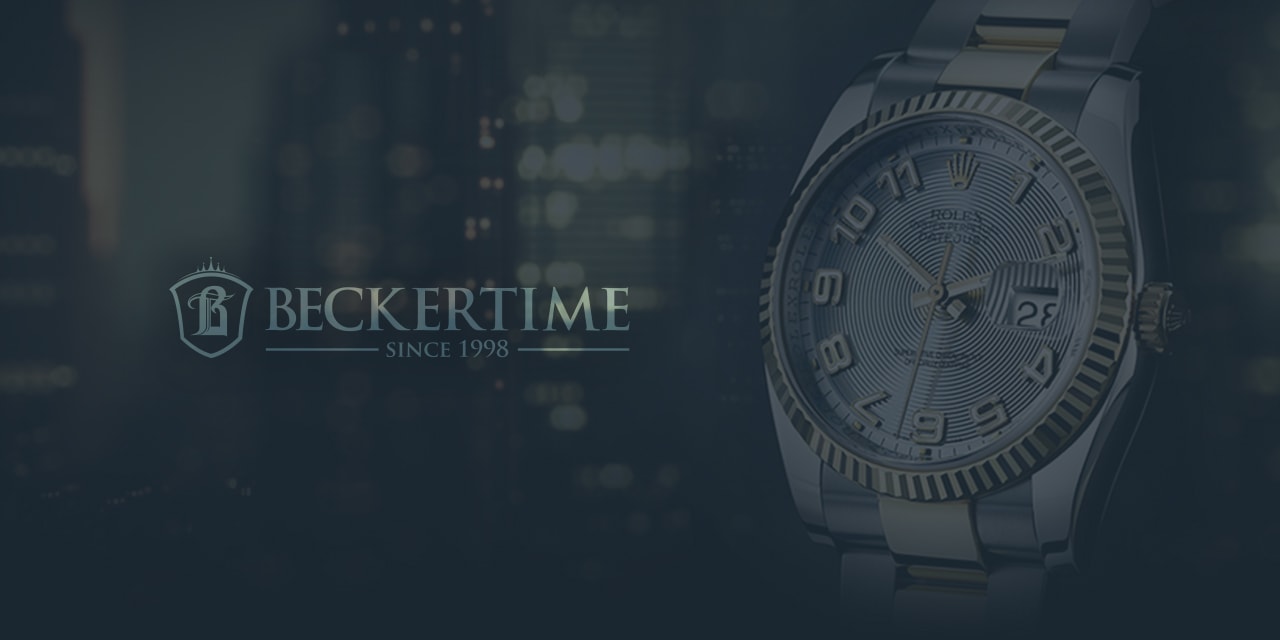 Sports Icons and Their Rolex
Prominent sports icons and their Rolex connection to fine timepieces is a relationship that will continue for many years to come. Rolex has long had an association with the famous and the infamous from every walk of life. Over the years, their creations have adorned the wrists of a hugely diverse list of luminaries; everyone from presidents to rock stars, religious leaders to Hollywood royalty.
From the outset, the company has aligned itself with the very highest of high achievers. Rolex leaves it to their ultra exclusive clientele to show off their creations. Ultimately, they tacitly say more about the brand than any slick advertising campaign ever could. Discover more about Rolex sponsorships in sports. Because the only thing more sophisticated than a Rolex watch, is Rolex marketing.
A Perfect Match
One particular group of individuals has always presented an especially tempting target. Elite sports stars are the superhuman men and women who compete at the pinnacle of their respective fields. They encompass all the values of dedication, resilience and relentless pursuit of excellence that have been the backbone of the Rolex name for over a century.
You'll find the watchmaker's colors displayed prominently at a host of prestigious sporting events. They are the official timekeepers of the Wimbledon Tennis Championships and F1 Grand Prix. They also sponsor everything from major golf tournaments to a number of global yacht races.
While the highly lucrative role of Rolex ambassador is reserved for those rare few who can be described as true sporting legends, it seems just about every top athlete is a fan of the brand.
Below, we'll take a look at some of the most prominent sports icons and their Rolex connection to the many fine timepieces that they wear.
Floyd Mayweather and Conor McGregor
During the buildup to their long-awaited Nevada showdown, the two not-at-all shy and retiring fighters waged a war of wealth on each other in a protracted psychological battle for supremacy. The pair's Instagram feeds showcased the lavishly opulent lifestyles they had earned for themselves. They also displayed, among many other things, the incredible number of watches they had amassed.
Drenched In Precious Stones
For sheer bling factor, it was a walkover. 'Money' Mayweather's collection of some of the most expensive timepieces available is estimated to be worth well in excess of $7m. In addition, the undefeated champion has a particular fondness for the crown. Not content with their already significant price tags, his Rolex's have been encrusted from top to bottom with every conceivable precious stone until they prove as big a threat to the eye as the recent solar eclipse. Among the most extravagant are two of the already heavily embellished special edition GMT Master II range released in 2007, the ref. 116759 SARU and SANR. Mayweather has upped the ante by dripping the dials, bezels and bracelets in diamonds as well, until there's barely a square millimeter that doesn't glisten. His countless assortment of Datejusts, Day Dates, Yacht Masters and Sky Dwellers have all received similar treatment.
By comparison, Conor McGregor has remained uncharacteristically discreet with his collection. He's happy to take his watches as they come and restrains from adding any extra touches.
Even so, he's not immune to the allure of gemstones. His pool of 40mm Day Dates have diamond hour markers. He also has a choice of models cast in platinum, Everose or yellow gold in a selection of dial colors.
'Notorious' has also accumulated several gold Sky Dwellers. However, he's seen most often wearing the 44mm yellow gold Yacht Master II.
With the monster payday both fighters enjoyed following their bout, we can only guess at what further additions they'll be making.
Roger Federer
Considered perhaps the greatest tennis player of all time, Federer holds the record for the most Grand Slam men's singles Championships, with 19.
His relationship with Rolex has been long and lucrative. He signed one of the biggest sponsorship deals ever in 2006. Additionally, a note that he's worth $15m a year for over 10 years.
The choice of Federer as a Rolex ambassador was a logical one. Hailing from Basel in Switzerland, home of the world's largest luxury watch trade fair, he is the living embodiment of the ideals Rolex has always lived by; sophisticated, modest, graceful and better than just about anyone else out there.
As for his watches, he has been most often associated with the company's flagship dress watch, the Day Date, aptly nicknamed The President. Some of the most important figures in recent history wear this model. Clearly, it is a fitting choice for the legendary player.
This year, after missing six months of the season with a back injury, Federer defeated arch rival Rafael Nadal in a bruising five-set encounter to win the Australian Open. Hoisting the trophy, the bezel on his GMT Master II BLNR proved a nice match to the blue of the courts inside Melbourne Park. This was the first Rolex to sport a two tone Cerachrom surround. The blue/black coloring earned the watch the unofficial label of Batman.
Reportedly the owner of a formidable collection of the brand's premium offerings, he has said his most treasured watch is the vintage Paul Newman Daytona ref. 6263. His wife, former professional tennis player, Mirka Vavrinec, gave it to him for his 30th birthday.
Sir Jackie Stewart
One of motor racing's true icons, Sir Jackie Stewart, is otherwise known as 'The Flying Scot'. He racked up 43 podium finishes in his nine-season career, including a total of 27 wins.
His involvement with Rolex dates back to 1966. This is when he used part of his first substantial paycheck for qualifying for the Indy 500 to treat himself to a yellow gold Day Date. Two years later, he signed the contract that still holds to this day as a Rolex Testimonee. That same year, the company also adopted two other titans of sport icons, golfing great Arnold Palmer and skiing champion Jean-Claude Killy.
Although his racing career was relatively short, Stewart packed in three world championship victories. To celebrate the first of those wins, Andre Heininger, the second chairman in Rolex's history and the man credited with making the company what it is today, presented Stewart with the special edition King Midas watch. All gold with an unusual asymmetrical case, it was only made in limited numbers, with one going to another king—Elvis.
Today, the racing legend owns somewhere in the region of two dozen Rolex watches. Many of them awarded as prizes for Grand Prix triumphs. He won at Monaco three times, the most challenging circuit on the F1 calendar. Yet, it's the Daytonas that he particularly values. Last year he was presented with a new model to celebrate the 50th anniversary of his first Monte Carlo win.
A Class Act
Jackie Stewart has been a Rolex ambassador for the best part of 50 years now. The two brands have been very good for each other. Stewart is exactly what the watchmaker looks for in one of its advocates. He continues to remain a class act both on and off the track. And for his part, Stewart has always gone out of his way to promote his sponsor's products. He even has his left shirt sleeves tailored to be slightly shorter. All the better to see the beautiful creation on his wrist.
The Definitive Expression of Success
For decades, epic sports icons and their Rolex relationship are definitive expressions of success. An aspiration by everyone driven to be the very best. So it's natural that those in the ultra-competitive world of professional sports turn to the Rolex brand. It's their ultimate reward for when they reach the heights the rest of us can only dream of.
— Featured Photo Credits: Official Instagram of Celebrities in this Blog Post.