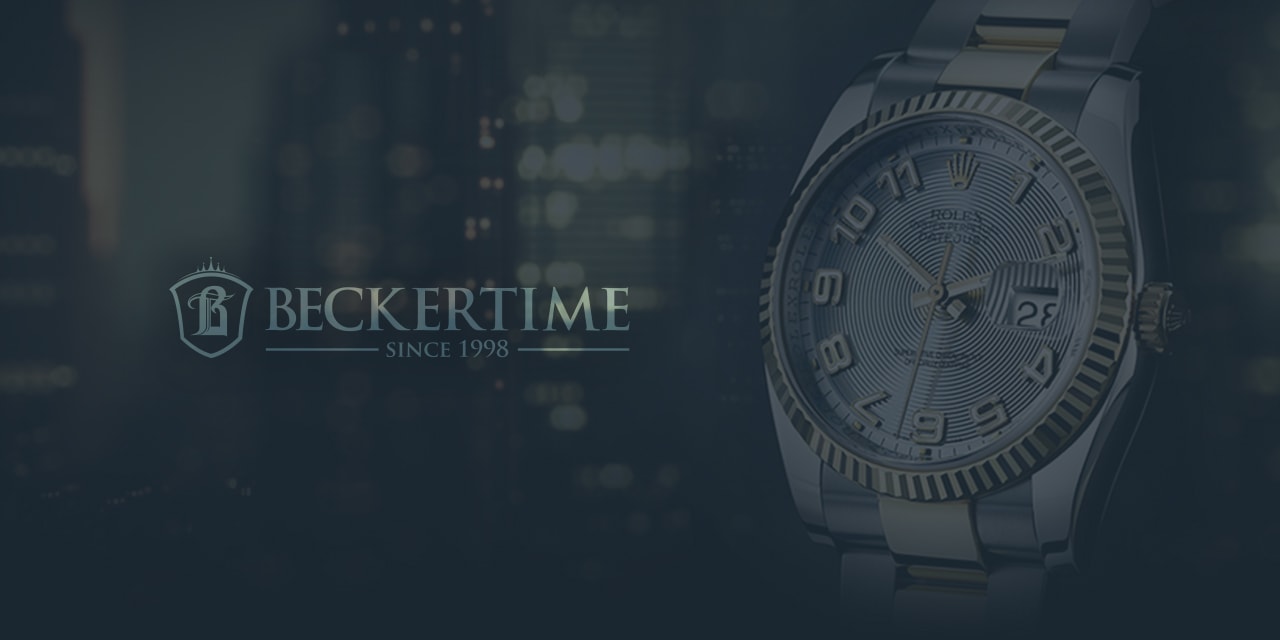 The Rolex Watches of Super Bowl Champions, New England Patriots
They've done it again—the New England Patriots claimed yet another Super Bowl win! For their victory over the Los Angeles Rams during Super Bowl LIII on February 3, 2019, the Patriot players will take home some shiny championship rings. However, we are, of course, also interested in what luxury watches—particularly Rolex watches—these NFL champs wear. Join us as we take a closer look at the Rolex watches of some of the New England Patriots players.
Julian Edelman's Rolex Watches
Wide receiver and punt returner of the Patriots, Julian Edelman, now has three Super Bowl wins to his name after this year's victory. After the win, Julian Edelman and Tom Brady headed to Disney World to celebrate.
During the day of fun, we spotted Julian Edelman wearing a Rolex Milgauss. His particular model is the Milgauss ref. 116400GV with a black dial and topped with the signature green sapphire crystal. He wore the same watch during the Victory Parade in Boston too. It seems that Julian Edelman is a fan of the Rolex Milgauss watch as we've spotted him wearing the Z-Blue dial version of the same watch before.
Tom Brady's Rolex Watches
Coincidently, Julian Edelman's famous teammate, quarterback Tom Brady, is also a Milgauss man. In fact, we've seen Tom Brady wearing an identical Milgauss ref. 116400GV with the black dial and green crystal combo. But, we did notice that the six-time Super Bowl champ has on occasion swapped out the steel Oyster bracelet for a leather strap, which is a nice touch.
The Milgauss is not the only Rolex watch we've seen Tom Brady wearing. He has also had a yellow gold Rolex Day-Date President on his wrist. It's difficult to confirm whether this is a traditionally sized 36 mm Rolex President or one of the larger Day-Date versions, but it is probably one of the bigger ones. Regardless, it is a classic choice, complete with the fluted bezel and President style bracelet.
Stephon Gilmore's Rolex Watch
Starting cornerback of the Patriots, Stephon Gilmore, made his debut with the team during the 2017/2018 season-opener against the Kansas City Chiefs. This is the first Super Bowl Championship for the South Carolina native.
Like his teammate Tom Brady, Stephon Gilmore also wears a yellow gold Rolex President. However, Stephon Gilmore's version is the Day-Date II, which is, in fact, the largest Presidential watch Rolex has made with a 41 mm case size. Plus, for added luxuriousness, the dial incudes 10 diamond hour makers.
Chris Hogan's Rolex Watch
Chris Hogan is the Patriot's wide receiver and he joined the team in 2016. So far, he has two Super Bowl wins (LI, LIII) under his belt, both with the Patriots. And his Rolex of choice is a stainless steel Datejust watch.
Chris Hogan's Datejust is one of the larger editions (either Datejust II or Datejust 41) with a 41 mm Oyster case in full stainless steel. The smooth steel bezel, black dial, and steel Oyster bracelet of his edition come together for a sportier way to wear the Rolex Datejust.
Bonus: Adam Levine's Rolex Watch During Super Bowl Halftime Show
Adam Levine performed with his band Maroon 5 during the Super Bowl halftime show in Atlanta. A well-known Rolex enthusiast, Adam Levine stepped out on stage with an ultra-exclusive Rolex watch on his wrist. It was none other than the brand new Daytona "Rainbow" that Rolex released at Baselworld 2018.
Crafted in 18k Everose gold, set with a multicolored sapphire bezel, paved with diamonds on the lugs, and flaunting baguette-cut sapphire hour makers on the dial, the Daytona Rainbow is a favorite flashy Rolex among the celeb-set.
With six Super Bowl Championships, the New England Patriots are now tied with the Pittsburgh Steelers for the most Super Bowl wins in NFL history. No doubt the Pats will aggressively try to win a seventh one to become the record holders. Next football seasons should be an exciting one!