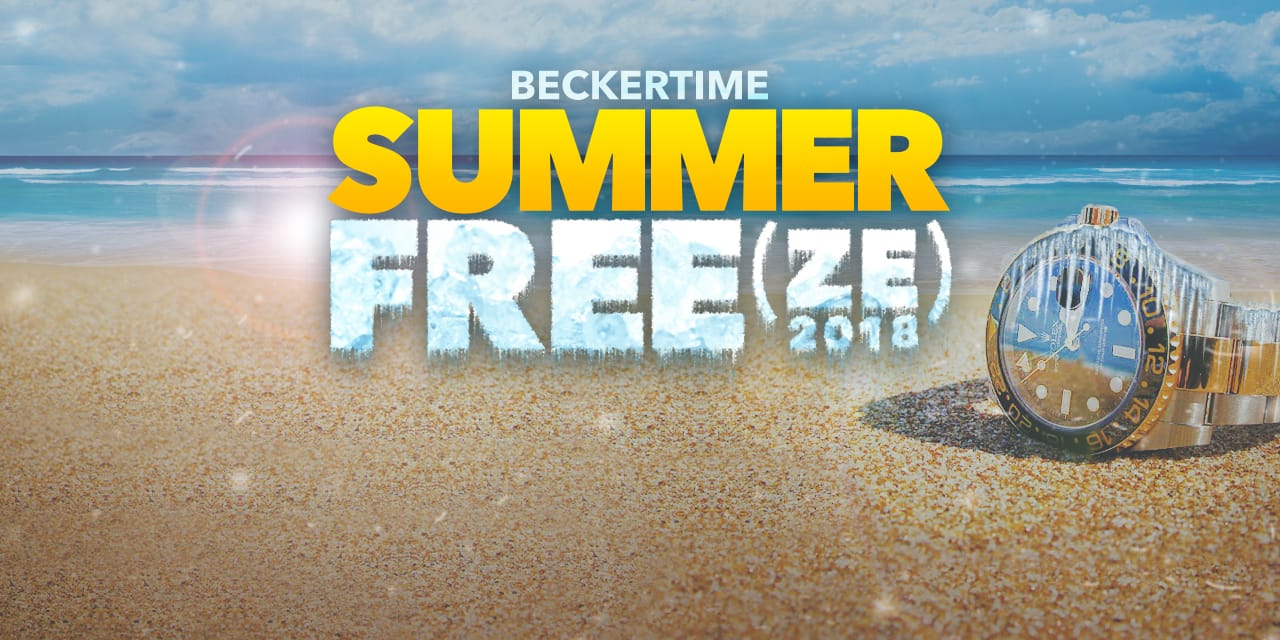 BeckerTime is Back with their Second Annual Free(ze) Event
Summer has officially begun! Along with rising temperatures and long lazy days, summer also means that BeckerTime will host their annual Free(ze) event. Back by popular demand, the BeckerTime 2018 Summer Free(ze) promotion will take place from June 21, 2018, until September 22, 2018. During this time, BeckerTime will offer a Rolex cleaning cloth and a genuine Rolex velvet pouch absolutely free of charge with every purchase of a used Rolex watch from BeckerTime.
So, if you've been considering buying a pre-owned Rolex watch, now is the time to do it. If you're a regular reader of our blog, you'll know how important it is to take care of your Rolex to ensure it'll look great all the time. And a big part of properly maintaining your Rolex watch is keeping it clean and storing it properly—which is where your free cleaning cloth and velvet pouch come in.
It's the perfect season to finally get your hands on the Rolex watch you've always wanted. BeckerTime, one of the nation's leading pre-owned Rolex retailers, boasts a wide range of models to choose from. You can choose from a classic with simplicity, like the Rolex Air-King or the Submariner dive watches. Or choose from the traditional Rolex Datejust to the iconic Rolex Presidential Day-Date — and everything in between. You'll find all the top Rolex watches at fantastic prices right here at BeckerTime.
Please email us at [email protected] or give us a call at (817) 503-2334 to learn more about this event or any of our pre-owned Rolex watches. Moreover, if you have any questions about our return policies, shipping procedures, and payment plans, we'd be more than happy to assist you.
Welcome the new Summer Season in style with a gorgeous icy cool Rolex watch on your wrist—plus some free goodies thanks to the BeckerTime Summer Free(ze) promotion.