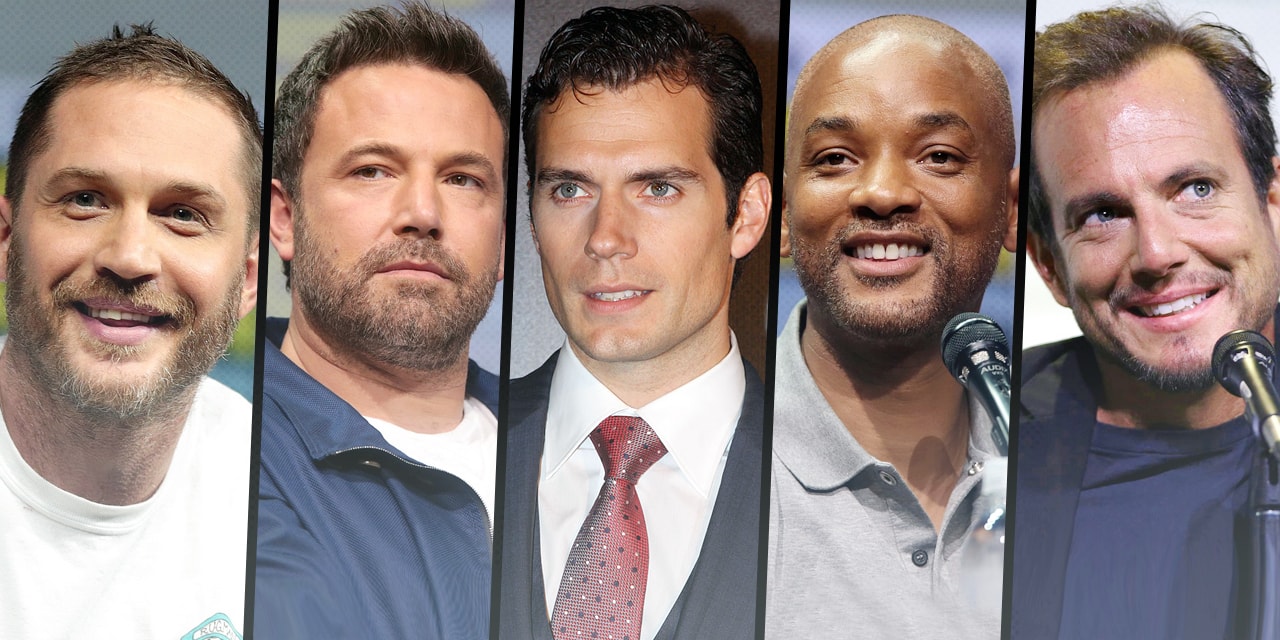 Discovering the Rolex Watches in the DC Extended Universe
As promised, as a counterpart to our recent article about the Rolex watches we discovered in the Marvel Universe, we now take a look at if there are any Rolex watches to be found in the DC Extended Universe. And as expected, there are quite a few. Read on to find out more.
Tom Hardy's Rolex Watches
When Tom Hardy—who plays the terrifying Bane villain in Dark Knight Rises—stepped out at Comic-Con 2018 in San Diego, he was wearing a Rolex Submariner with a black Cerachrom bezel. Once a DC Comics man, Tom Hardy has crossed over to the Marvel Universe to star in Venom.
Along with his Submariner, Tom Hardy has other Rolex watches including a super cool Rolex Explorer II with a white "Polar" dial. Plus, we've even spotted him wearing a stainless steel Datejust II with a white gold fluted bezel.
Whether a dress watch or a sports watch, it's safe to say that Tom Hardy favors stainless steel Rolex watches—and we can't blame him!
Ben Affleck's Rolex Watches
The most recent actor to play Batman following a long list of leading Hollywood men is of course, Ben Affleck. He took on the famous Bruce Wayne/Batman character in Batman v Superman: Dawn of Justice, Suicide Squad, and Justice League.
Although Ben Affleck's Bruce Wayne wore a very expensive Breguet watch in Batman v Superman: Dawn of Justice, the celebrity actor has worn his fair share of Rolex watches in other films. There's the period-incorrect Rolex Sea-Dweller Deepsea in Argo, the GMT-Master Pepsi in Gone Girl, and the stainless steel Datejust in Changing Lanes.
Wouldn't it be great if Ben Affleck wore a Rolex GMT-Master II "Batman?" Maybe one day!
Henry Cavill's Rolex Watch
Henry Cavill first took on the role of Clark Kent/Superman in 2013 in the DC Comic film Man of Steel. We then saw him take on the role of the world's most famous superhero again in the Batman v Superman: Dawn of Justice and Justice League movies.
When he's not onscreen wearing the iconic red cape, Henry Cavill often wears a large sports watches, mainly from Breitling or Omega. However, we did spot this photo of him wearing the ultra-luxurious Rolex Day-Date President with the special olive green anniversary dial for an interview with The Rake.
Whether this is his personal watch or not, precious gold from the Rolex foundry looks fantastic on the Man of Steel.
Will Smith's Rolex Watch
One of Hollywood's most famous actors, Will Smith joined the DC Extended Universe world playing the assassin-for-hire Deadshot in the movie, Suicide Squad. Despite the film being panned by critics, Suicide Squad grossed an impressive $750 million at the box office with rumors that a sequel is in the works.
While we've spotted a range of watches on Will Smith's wrist from Hamilton to Chopard to Piaget to Tudor, our favorite is of course his Rolex watch. A gorgeous Everose gold Sky-Dweller to be exact, worn on a leather strap.
Fun fact: Will Smith's son, Jaden Smith, wore an iced-out Rolex to the Met Gala earlier this year—we wonder if he borrowed it from dad or if the appreciation for Rolex runs in the family?
Will Arnett's Rolex Watches
Fans of the Lego animations movies will have no doubt recognized Will Arnett's distinctive deep voice behind the hilarious Batman character—licensed of course from DC Comics. In fact, the Batman character was so well received by audiences that the tiny superhero now has his own spinoff film, Lego Batman.
In real life, Will Arnett wears some impressive Rolex watches. The one we see him wearing the most is the hefty Rolex Sea-Dweller Deepsea dive watch. But we've also seen Will Arnett wearing a white gold Submariner with the bright blue dial and bezel combination. What's more, when the actor starred in Teenage Mutant Ninja Turtles as Vernon Fenwick, his character had a Rolex GMT-Master II Pepsi on.
Another fun fact: Jonah Hill who is the voice behind Green Lantern in the Lego Movie franchise, is also a Rolex fan. Discover his collection here.
There you have it, just a few of the Rolex watches we found dwelling in the DC Extended Universe. From Batman and beyond, there's no shortage of Rolexes among these fictional superheroes.
— Featured Photo Credits: Wikipedia Bio's of Celebrities in this Blog Posts.